Competitors, we all have them. Some are big, some are small, and in the case of Yell, some are huge.
But unfortunately huge also brings shady business practices, and a culture that you can say just about anything you want. So when it's aimed at us, then it's time for a rant!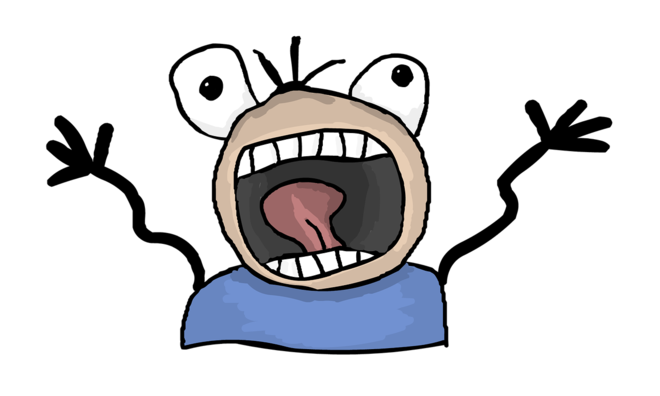 Yell are currently on a marketing drive to promote their Connect service. It is their interpretation of a scanning technology that checks a business online profile. This sort of thing has been around for some time and there are a number players in the market. There is no doubt that ensuring accurate information is in the best interests of consumers and businesses alike, which is why most directories, us included are partnering with various providers.
But poor quality data doesn't just extend to a business directories database, it can also filter into the marketing department where facts and research are exchanged for dubious stats and poor editorial control. Particularly when we are referenced and used as the basis of their research!
Here is a lovely article from Property Industry Eye, with the following headline:
Nine in ten agents failing to give correct contact information online
The large majority of agents are failing to give the correct contact information about themselves online – including on website directories.
Digital marketing organisation Yell looked at the online presence of 2,500 agents on the likes of Facebook, Bing and My Local Services UK.
It found that 92% of agents were giving wrong or inconsistent information, including basic details such as a phone number or email.
Yet, according to Yell, 89% of customers will try another company if the details listed online for a particular business are incorrect or missing.
Mark Clisby, Yell's marketing director, said: "If a company's information online is wrong, it's arguably worse than not being online at all.
"Not only is the company effectively invisible to customers, it can also seem careless or even untrustworthy.
"This often happens because companies don't always know all the listings sites where they appear, or they forget to update their information.
Blah blah, and on it goes..
Source: Property Industry Eye
Basically a promotional article, which is then commented on by the Eye journalists.
So lets investigate this claim, which is pretty serious. My Local Services is clearly showing all the wrong information for these Estate Agents. Or are we?
FACTS
My Local Services is the directory provider for the Chartered Trading Standards Institute Consumer Code Directory.
One of these Consumer Codes is the Property Ombudsman, as you would expect, they have quite a high proportion of the UK's Estate Agents and Letting Agents details.
My Local Services behind the scenes, powers the member directory of the Property Ombudsman on their own website: www.tpos.co.uk/find-a-member
So I welcome Mark Clisby, Yell's marketing director to do a search for Estate Agents or Letting Agents on My Local Services, and rethink his comments.
Business Directories by their very nature are large databases of business information. It has long been a challenge for all directories, big and small to keep that information up to date and accurate as possible. We are as guilty as most as having dirty data.
Even larger directories with armies of staff making thousands of phone calls struggle, which is why they need to charge higher prices to cover their financial burden. Technology is slowly changing this, and in the future business owners will only have to enter their details once or twice from a central location, and be able to real time update all of their details across lots of online platforms, as well as promotional offers and messages, something we embrace as part of the Yext network.
This allows directories to slowly morph into business support platforms, helping businesses promote and grow, understand how to make the most of their presence on Google.
But this technology, although very much the way forward, is still very much in it's infancy. There are plenty of hurdles still to jump, technical challenges to surmount and competing concepts and platforms to consider.
As promising as the future looks for the business owner and consumer, unfortunately old school competitor bashing and lazy marketing techniques are still very much the norm.
Come on Yell, we've called you to task multiple times in the past when you have pillaged our data to use as sales leads for your call centres.
It's 2016, why not embrace a new philosophy and start thinking about small businesses and consumers, rather than sowing confusion with low quality competitor bashing advertorials.