Anyone running a business should be on top of their reputation management, from making sure any customer-facing staff are professional and presenting your company in the best light, to monitoring all sources of possible feedback.
But unfortunately, not all review sites are made equal, and I'm well aware of how hard it is to tread the tightrope of review moderation, looking after the interests of the reviewer, whilst ensuring the reputation of a business isn't unfairly tarnished.
So let's look at Googles approach to negative reviews, how you report one, and what sort of outcome you can expect.
Reporting Negative Reviews
You have two options, you can log in to your Google My Business console:
Select reviews and go to the review you are not happy with. Then select the three little dots and you have the option to flag the review as inappropriate.

This then will give you the following options.
Choose your reason and follow your nose, all pretty straightforward.
Alternatively, you can select the review in question on your Google Maps listing (right-hand side of Google search if viewed on a desktop )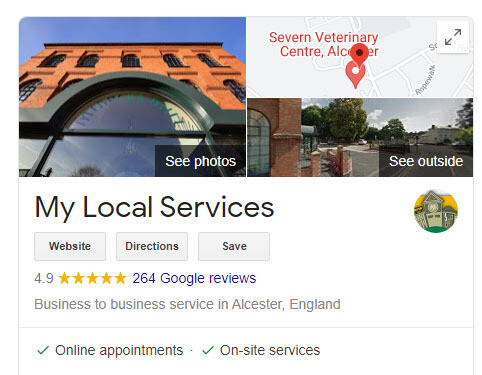 Select your reviews, then choose the review in question and this time if you select three little dots, you have the option to report the review.
Now we have different options, compared to before, so you can choose from the following.
Choose your option, press report and job done.
Google Moderation Time
Now it gets exciting

Regardless of how you report it, you will get a notification that Google has received your request and they are on the case.
So all very slick and we have an SLA. But in reality, we know this will all be automated due to the sheer volume of requests they have to deal with.
So how good a job does the algorithm do?
I filed three reports, all of which were one star reviews, none of them was known to us, two had no comments, one simply said "Work on" which didn't leave much to go on
So from acknowledging our dispute to giving us an answer for each review, took around 20 minutes. But the verdict was a little strange, so see what you think.
Request 1 - removed, excellent

Request 2 - The computer says no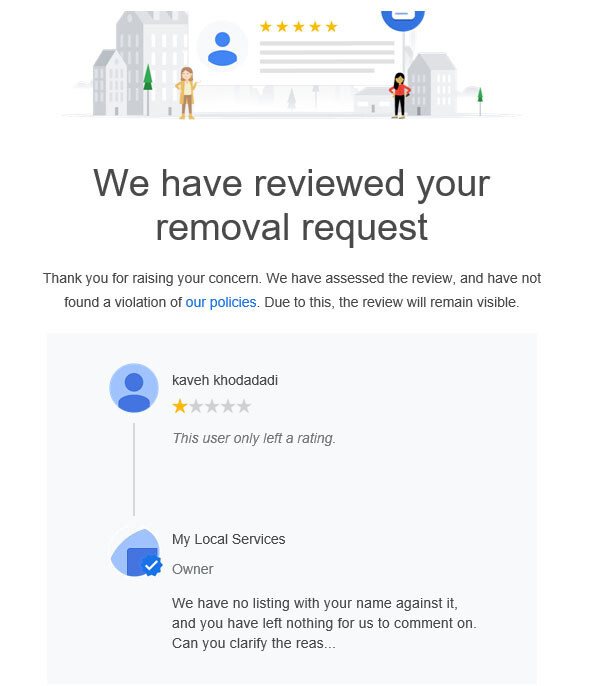 Request 3 - the computer says no to this one as well

So there we have it, automated review moderation in action. 3 reviews, all of them spam, 1 is removed, but 2 are deemed to be acceptable and don't violate any policies. Other than being unknown to us and leaving no comment or clue as to what any perceived issue is.
After falling foul of a circumventing systems policy violation recently, which turned out to be triggered by one of Googles own adverts, and now seeing review moderation in action, I'm not fully embracing the drive to more utilisation of artificial intelligence and algorithms. I'd quite happily stick with semi-intelligent humans thanks