Got this tip from forum member Andy (Pewter World), so thought I would share it here.
Troy Hunt, a security consultant and Microsoft Regional Director has set up this invaluable database that checks any security breaches to see if you're details are in there. It's a real eye opener, try it for yourself: https://haveibeenpwned.com
Here is the results of our info email address: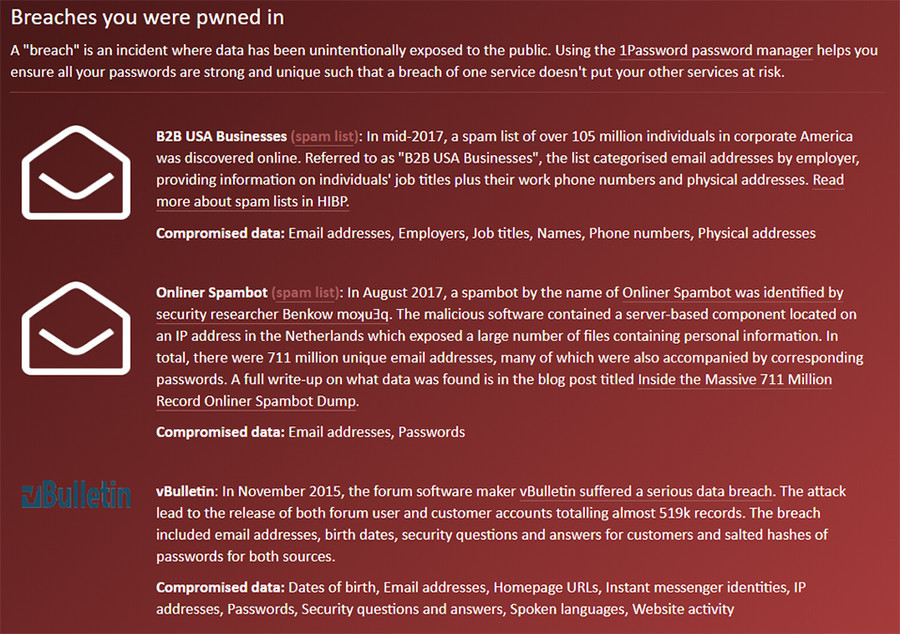 So in a nutshell, the email / password combination we have used in the past has been compromised so we need to make sure nothing still uses the same combination, and to use random and complex passwords for each login.
That obviously creates its own problems, but there are a variety of password solutions online. Troy also offers one for $3 a month, which gives you complex passwords, keeps them secure in a digital vault, and scans to see if any of your account has been compromised. There are a multitude of other providers, so pick the one you prefer.
But this is a great visual demonstration of much data is routinely abused, hacked and manipulated, and how it affects you.
Even if you get a clean bill of health, it's a good reminder to take password security more seriously.
Names, dates and kids birthdays are the passwords of yesteryear. Your password should now look like this:
njwTC8oA,QgB]ZL%R2a>
not BobThe Dog123 or mary100178
If you need a decent password generator, use this: https://1password.com/password-generator/