Clock Repairer - HOROLOGICA
HOROLOGIST Affordable clock & barometer repairs with over 300 five-star reviews online including Google and TrustPilot. No other horologist on here comes close.





Clock Repairer - HOROLOGICA
Billericay
Essex
CM11 1DF
United Kingdom
Business type:
Payment methods accepted:
Cash, PayPal
Opening hours
Monday
09:30 - 17:30
Tuesday
09:30 - 17:30
Wednesday
09:30 - 17:30
Thursday
09:30 - 17:30
Friday
09:30 - 17:30
Saturday
09:00 - 10:30
Order by:





5.0 out of 5 based on 54 reviews
Two clocks repaired, including cracked facia of one. Very quick and reliable service - highly recommended!
7th April 2021
I contacted Gordon having found his site on the internet. i was making an inquiry with regard to an old Smiths clock that i had inherited which wasn't currently working. Rather than advise me to bring the clock in he asked me many questions then led me through a number processes to see if, through his guidance , there some actions that i could take to rectify the problem. he spent about ten minutes on the phone to me and by the end i had the clock ticking. though it still needed some fine tuning i was left with some instructions that I could keep working on including some guidance on some cleaning that i could undertake.. i really appreciate his help which was free but foremost his openness and honesty. he was so helpful
By
Clive Hammond
on 31st March 2021
From the first contact absolutely superb, clock had not worked for years, it had many anomalies . Gordon kept me fully informed and updated with progress, really interesting, clock is now how I remember it when it was my Grandfathers, Gordon will be 1st and only contact for future servicing. I can not speak highly enough of the service and end result.
By
John Ryder
on 24th May 2020
Superb, friendly, knowlegeable, great customer service. The man to see or talk to.
By
John Luckhurst
on 10th January 2020
Longcase clock: I am very pleased with the repair carried out by Horologica on my longcase clock.
It is a pleasure to hearing it ticking and striking again. Gordon was helpful and efficient. He took a lot of trouble examining the clock and gave expert and knowledgeable advice.
Thank you Horologica.
23rd July 2019
Gordon repaired a wall clock for me which over 100 years old and did an excellent job. So much so I immediatley gave him a smaller alarm/cigarette musical clock to clean. He is very professional and charged a fair price for the work undertaken. Very happy.
By
Michael Harbour
on 19th June 2019
Great service and quality repair.
27th February 2019
Gordon thanks for the excellent service and nice contact. I had a broken atmos bellows and found gordon as the only repairman in europe to have such great conditions and in such a short time. He has become very intense and with a lot of knowledge in the test and the refill busy. compared to his colleagues in the us. I'm very grateful for his quick support. I can only recommend
10th December 2018
Gordon provides a first class service to all his customers and is truly an expert in his field.
Top class man giving top class service.
Highly recommended
By
Phil Hardy
on 27th September 2018
Great service. I managed to break the spring on our torsion clock and Gordon repaired it quickly and at a very affordable price. Thoroughly recommend his service.
By
June S-B
on 6th July 2018
Gordon provided great advice on my vintage clock repair needs. His responses were very quick and he is obviously very knowledgeable on the subject and I would definitely recommend HOROLOGICA to friends and family before going to a Clock Repair Shop.
By
Colin Patrick
on 11th January 2018
I live in Victoria, Australia and recently inherited an Art Deco grandfather tall case clock. After it was moved, the chimes sounded wrong.
I researched all over the web, but no one touched on the aspect of chime tone, until I enquired to Horologica. Gordon's response was amazingly quick (less than 24 hours) and was practical and down to earth allowing me to understand what I could (and should not) do to fix the matter. A further question and again a quick response and I'm set to get onto the fix.
Thank you, Gordon for selflessly answering an enquiry from across the planet.
Rog
By
Roger Warr
on 8th January 2018
Repaired a barometer I had not seen move in 60 years, first class communication with rapid repair and return AAA service and would have no doubts about using again, thanks Gordon
By
clive
on 14th November 2017
Had a wonderful response from Gordon with a repair on a Hermle movement. Not only did he repair
the original movement but he supplied me with a new unit. Had some wonderful conversations with Gordon regarding the repair and installation, but his service is absolutely first class and at a sensible price.
By
Gerry Milner
on 12th November 2017
Excellent service by an extremely knowledgable clock repairer. I doubt if any other horologist would have troubled to attempt a repair on my Astrolabium Quartz clock. Still ticking away as it should a week later. Many thanks Gordon.
By
John Hasell
on 19th July 2017
I would like to add to the positive feedback for Gordon. I collected my repaired Hermle Astrolabium clock within the given time scale. This was not an easy clock to repair and one that other clock repairers wouldn't consider as it has a quartz movement. Very satisfied.
By
John
on 13th July 2017
Fast and well done repair. Gordon, as a good clock lover, works carefully, making sure no damage is done. He surely does it as if it was for himself.
I felt like he is second to none, so no need to look any further! Thank you for a well done job
By
Juan Munoz
on 7th July 2017
What a legend Gordon is ! He was really helpful & patient in explaining why our relatively new (we've had it around 12 years from buying it in Salzburg) cuckoo clock wasn't always playing the music that accompanies the half hour & hour cuckoo noise and some simple suggestions for trying to fix it ourselves before we launch into the expense and time of sending it off with the hope that it will be fixed, only to find that we could end spending almost as much on that as we did in buying the clock in the first place. Thank you so much for your help Gordon, we won't hesitate to come back to you if we are unable to sort the clock out with the easy fixes you have suggested, even though we are quite distant over in Sussex. Cheers, Mike
By
Mike B
on 19th May 2017
Gordon helped me to synchronise the chimes on a clock that I inherited. He was more than helpful and didn't mind me being completely clueless!
By
Jackie H
on 23rd April 2017
Gordon was prompt and kind enough to give some very useful advice regarding a mantle clock that I recently acquired. His knowledge is vast and he advises only after fully considering the various aspect of the issues given to him.
By
Khurshid
on 21st April 2017
I had a clock that needed repairing which had great sentimental value. I searched the web for local clock repairers and came across Gordon at Horologica. I read through the reviews on his website for which my first impressions were that Gordon was not only very passionate about clocks, but was came highly recommended. So I took the clock to Horologica and explained the issues. Within a day or two, Gordon replied by phone and an mail detailing the issues with the movement, which either needed repairing, or replacing. I was given three options for which Gordon provided in great detail what was required and three different prices and his recommendation, which was not the dearest option. We took his advice and had the movement replaced and received the clock back within 10 days. I highly recommend Gordon if you need your clock repaired, or maintained as the service he provided was not only first class, but something customers don't experience very often.
By
Terry Laffar
on 1st April 2017
Gordon was kind enough to give advice on getting my Comptoise clock working again after years of being stopped. Its now a pleasure every time I hear it ring!
By
David
on 27th March 2017
Very pleased to have the clock working again
By
Barbara Page
on 16th February 2017
Emailed regarding a problem with a mantel clock, response very swift suggesting two things to try and it worked! Very impressed and confident that subsequent repair of a carriage clock will be dealt with in satisfactory manner.
By
Janet
on 30th December 2016
Very efficient service. Good quality workmanship in repairing my barometer glass face.
By
JOHN WAKEHAM
on 27th November 2016
Excellent service! Dropped off a wall clock one morning, collected same afternoon. Very reasonable price, would definitely recommend to anyone who has a clock they love that needs a bit of TLC
By
lisa
on 29th September 2016
I emailed Gordon with a query and received a response almost immediately. He was extremely helpful in dealing with my query. His response was detailed and accurate. Fantastic service and I'm extremely grateful!
By
Jayne
on 26th July 2016
I would like to thank Gordon for his help and advice. I sent him pictures of the outside and inside of my clock and he quickly diagnosed why it was not working and rang me to explain how I could rectify the problem. This worked and saved me the time and cost of taking the clock into his workshop. He did not charge me for the advice, but I would certainly use HOROLOGICA if I need the clock repaired or cleaned. I would highly recommend Gordon if you have problems with a timepiece. I am sure you will also get both a friendly and professional service.
By
Michael housden
on 23rd April 2016
Gordon is a very helpful, genuine guy and greatly knowledgeable about clocks. He helped us fix our mantle clock over the phone and saved us a lot of money. Thank you!
By
Noni Knight
on 13th April 2016
Considering I had dismantled the clock and couldn't put it back together, Gordon of Horlogica was very helpful. It was awhile ago now and the clock is still running perfectly.
By
R. Smith
on 18th March 2016
I have so much to thank Gordon for and his love of clocks. I inherited my mantel clock from my father and so it has great sentimental value. When it stopped working, a local clock repairer, after having it in his work shop for a week or so, told me that there was nothing he could do.
It was by chance I was discussing the problem I had with my father?s clock when a friend suggested I contact Horologica. Gordon has a great passion for clocks and couldn?t have been more helpful. He took time to explain what he would do, kept me updated with regular emails and, most important, got the clock going again.
I can?t recommend Gordon enough.
By
Mark Macdonald
on 11th February 2016
The repair to my french chiming carraige clock was carried out promptly and the service was excellent. What was particularly helpful was the diagnosis of the work needed on the clock with full explanations and each each element of the work needed was separately quoted by email and I was able to give immediate instructions. I can highly recommend Horologica
Michael
By
Michael Green
on 21st December 2015
Offered some really helpful advice.
By
Nick Crick
on 23rd November 2015
excellent job.really rapid turn round.very fair price.highly recommended.
By
david hales
on 2nd April 2015
I'd just like to say, after posing my dilemma of a clock to this gentleman , he's was hugely informative and helpful . If you have any serious questions about clocks this is your man ! Difficult to find service like this these days !! Many thanks
By
William Borburg
on 19th March 2015
Needed help on how to move an antique mercury barometer. Gordon has an incredibly helpful description on his website, and when I emailed for further info replied at length by return. Can't recommend him too highly. Jenny
By
Jennian Geddes
on 3rd September 2014
You can deal with this company with confidence. A superb service was done on my clock and it's accuracy is now more than I could ever have hoped for.
Online queries are dealt with quickly and I have to say that my online experience was first class. I feel lucky to have found this business.
By
Charles
on 19th August 2014
I have an old (inexpensive) napoleon mantle clock that did not work and Gordon was able to provide immediate and free advice that enabled me to get it going again! I have no knowledge at all on the mechanics of clocks and Gordon was very patient and replied immediately to my problems with advice and help. It is now running beautifully - thank you so much! Nothing was too much trouble - I emailed several times and always got a reply!
By
wendy d
on 18th August 2014
Good info on this site.
Gordon was very helpful with a clock problem I have, and how to resolve it without too much expense, he even took the trouble to send me photos of how to do the work - Top class
By
Chris Spear
on 8th August 2014
Emailed directly with a picture of my clock. Nothing fancy about my clock, more sentimental. He new exactly what I needed to do, which I fixed straight away. Great advice and quick responses. Highly recommended.
By
Jenny
on 27th May 2014
FOUND THE WEBSITE VERY HELPFUL - NEEDED TO FIND OUT ABOUT A REPLACEMENT KEY FOR MY MANTEL CLOCK - HOROLOGICA TOLD ME ABOUT KEY TYPES AND HOW TO MEASURE - ADVICE TOO IF I HAD TROUBLE MEASURING TO THE NEAREST QUARTER OF A MILLIMETRE! THIS HAS RESULTED IN ME TAKING THE ADVICE AND NOT NEEDING TO SPEND ANY MONEY WITH HOROLOGICA- I CALL THAT GENEROUS TO THE EXTREME! WILL REMEMBER TO GIVE YOU MY BUSINESS IF POSSIBLE AND WILL CERTAINLY RECOMMEND YOU. MANY THANKS.
By
c horlock
on 7th December 2013
Needed advice on a mantle clock.
A very helpful site with comprehensive instructions on how to set up and care for your clock.
In addition I needed further information, and emailed Gordon directly, and received all the information I needed, that very same evening I emailed him!
Many Thanks
By
ghalib mukadam
on 8th January 2013
I contacted Horologica for some advice about repairing broken glass on my clock face. Horologica offered to conduct the repair at a very reasonable price. The glass was returned but sadly had broken in transit and so I contacted Horolgica to advise and was absolutely amazed when the reply came back saying they would repair the item again at no further charge. This is a great company, the responses are very quick during email contact and the service was excellent. I would highly recommend this business.
By
MICHELLE
on 4th November 2012
I found this site via a google search, a HAPPY day for me,very very helpfull, I have 3 German clocks not very valuable , but great fun, 2 Westminster. chimes and 1 a fabulous cooko clock I bought from the Black Forest, great fun, and the grand children just love it on the hour many thanks for your site it's GREAT phil
By
Phillip beharall
on 7th October 2012
Positive.
Horologica provided an expert and professional repair service for my antique clock at a very reasonable cost and kept me informed of progress.
I would definitely use Horologica's services again.
By
roy townshend
on 12th August 2011
I have been in touch with Horologica several times recently. I have been greatly and consistently impressed by their standards of service, their courtesy and their comprehensive helpfulness. I would not think of using anybody else for the services they provide.
By
Peter Dixon
on 1st July 2011
Horologica gave prompt and friendly assistance with enabling me to get the balance wheel movement back into motion.
I highly recommend!
By
Alex
on 17th June 2011
I had my Vienna wall clock repaired and am delighted. It is sometimes hard to find a suitable craftsman to fix things that are precious to you, but to find such an enthuastic craftsman was great. The price was so reasonable and what a terrific web site! Can thoroughly recommend Gordon.
Ron Clarke
By
ron clarke
on 9th June 2011
Gordon is good at his job, very quick polite and helpfull, does not take the mick with prices, so glad that gordon did my repair, would not hesitate to recomend to others.
By
J F (Canvey Island)
on 16th April 2011
Excellent service, kept well informed with up to date information as to how repairs to my clock was proceeding.
Will use again.
By
Mick Felgate
on 5th April 2011
Extremely happy with the repair that Gordon carried out on our much loved clock. The price quoted to get it working was reasonable and had no hidden extras. Gordon was very informative and very helpful
and we loved hearing about the history of the clock!
Will definitely recommend to family and friends
By
c hayward
on 17th March 2011
i found gordon very plesent and helpful.he carried out an excellent repair at a very rasonable rate. i would highly recommend him.
By
joseph boyle
on 15th March 2011
Clocks repaired and now running faultlessly. Good aftersales service. Unusual these days to meet such a nice chap.
Highly recommended.
By
David Myers
on 4th March 2011
Gordon was quick to assess my clock and email me with his feedback. Quick, friendly and professional service. Much appreciated
By
Sam Roome
on 18th February 2011
Editing or updating this listing
Select here
if you have forgotten or are unaware of any log-in details for this listing.
Disclaimer
Opinions expressed within reviews are those of the individual author and are not the views or opinions of Lowi Ltd, My Local Services or any of its employees.
If you have an issue with any review comments then please fill in the
review issue form
and include as much detail as possible.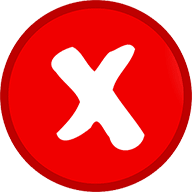 Incorrect data:
If you want to report incorrect information on this web page, then please
contact us
and outline the issue. We aim to resolve most problems within one business day.