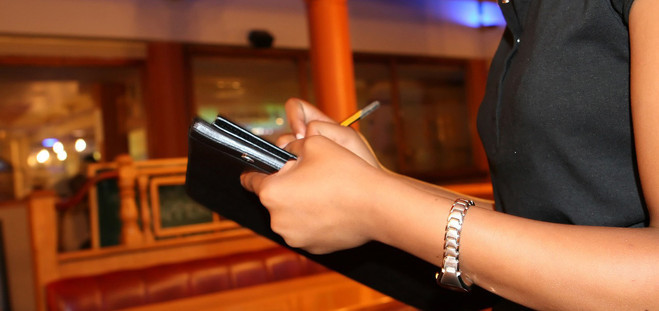 When eating out it is becoming more and more common to be asked if I would like to leave a gratuity when presenting my debit/credit card to the waiter. He or she then hovers over you while you are in effect emotionally blackmailed in to adding at least 10% to an already over inflated food bill and wholly irrespective of the service received.
Just recently the wife and I were eating at a reasonably popular restaurant, the starter came quickly but was strictly average

. Our main course arrived almost an hour later, also being strictly average.

My glass became empty and it remained that way for another hour. No service to be seen anywhere!

In desperation, I took the drastic decision to avoid a desert on principle. My wife was so shocked she felt the need to ask if I was unwell.

Another couple sat nearby, obviously experiencing a similar issue remarked "we could all die of thirst" in here. With that the young man jumped up and went looking for a waitress. He returned, waitress in hand, proudly asserting "I told her that you were fed up of waiting too!"

The waitress was able to apologise before saying out loud;
"If you would like to leave a gratuity, just press YES and follow the instructions"

I said no...

she glared at me, with absolute contempt in her eyes and through gritted teeth she said "have a nice evening".