Hi,
My name is Richard Donlevy and I am the owner of Black Country Detailing located in Tipton, West Mids.
Black Country Detailing specialise in car paintwork and restoring/enhancing it to the best possible condition it could be. Does your car paintwork have swirl marks, cobwebbing, scratches or blemishes on it? Or does it just look tired and dull?
If so, I have the cure and can restore the paintwork back to near perfect condition. The process is known as car detailing and involves using machine polishers and a variety of compounds along with an abundance of experience and skill. It's a process that takes days not hours but the results will simply blow your mind.
I work to the very highest standards in car detailing and last year I prepared a winning car at The "Concourse D'elegance" held at Hampton Court. This is one of the most prestigious events in Europe and only the vey best detailers in the world prepare the cars that win it.
I myself set my standards high.....very high and you can rest assured that should you choose Black Country Detailing to Detail your car the results will be unrivalled by anyone.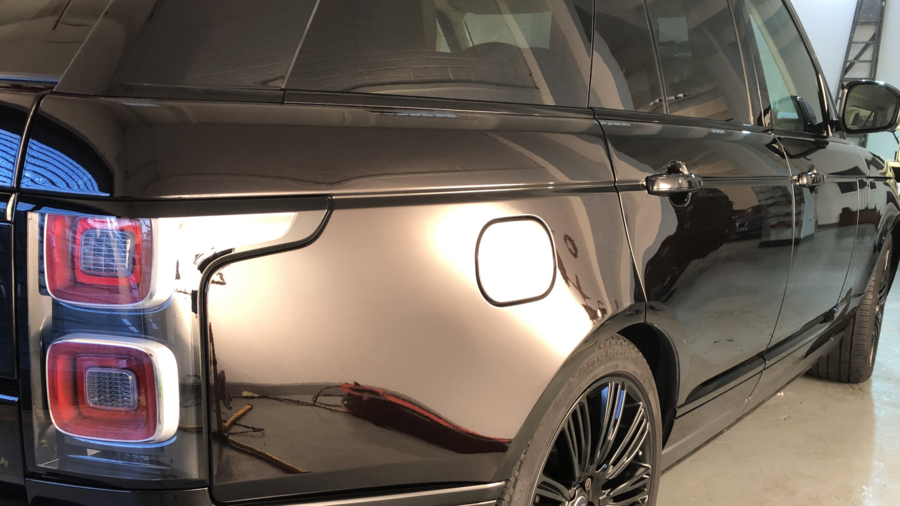 Detailing services available include:
1. New Car Protection - Tailored for people who have just purchased a new car and want it looking it's very best. Your car will be machine polished leaving the paintwork perfect and then protected with a state of the art 10H Ceramic Coating which will protect the paintwork for a good few years to come. The interior of your new vehicle (seats/upholstery/carpets) will also be protected.
2. Paint Enhancement Detail - Designed to rejuvenate the paintwork of cars that are looking dull and have lost their gloss levels. This detail involves two stages of machine polishing. The first will remove minor defects such as light swirl marks, fading and cobwebbing. The second stage will impart a high gloss finish into the paintwork. It will then be protected with a state of the art 10H ceramic coating to protect the paintwork. The interior will also receive a full detail and the seats, upholstery and carpets will also be protected.
3. Paint Correction Detail - Thisnis my most popular service and the one that provides the best results, leaving your car usually in better than new condition and looking as good as it ever could. Scratches, major swirl marks and other major defects are removed permanently. These results are obtained by giving your car paintwork multiple stages of machine polishing until each panel is perfect. Totally restoring your cars paintwork and leaving a natural defect free high gloss finish. This finish is then intensified to an even greater gloss with more stages of final machine polishing and once completed, the finish is protected with a state of the art 10H ceramic coating. This will protect the incredible finish your car will now have for a good few years to come by sealing it underneath the ceramic coating. The interior will match the exterior finish and also be fully protected. The results of a paint correction detail will leave you speechless and the envy of every car fanatic who sees your vehicle.
My new studio has just opened and is located inside Black Country 4x4 Ltd, Dudley Port, Tipton, West Mids Offering fully insured services for people who like their cars to look in first class condition all the time.
If you are interested in having your car detailed or have any questions you may wish to ask please don't hesitate to get in touch for a friendly chat with myself.
Rich - 07947 616164
You can also visit my Facebook page @BlackCountryDetailing
or visit my website by clicking below: