UK Water Filters Ltd
Drinking water filters, softeners and anti scale treatments for homes and business - Fast National and International deliveries.






UK Water Filters Ltd
Unit D120
,
Parkhall Industrial Centre
London
SE21 8DE
United Kingdom
Share these details on Social Media or email
Business type:
Payment methods accepted:
Credit Card, Debit Card, Invoiced Payment, PayPal
Opening hours
Monday
09:00 - 18:00
Tuesday
09:00 - 18:00
Wednesday
09:00 - 18:00
Thursday
09:00 - 18:00
Friday
09:00 - 18:00
Business information
UK Water Filters
We are an internet based business that supplies drinking water filters throughout the UK and internationally.
Well established - trading for over ten years.
Trusted by thousands of regular customers.
Get beautiful, purified, healthy drinking water in your home on tap 24/7.
Save money on overpriced, harmful bottled water.
All types of filters for homes and businesses.
Better options than filter jugs.
Great customer reviews.
Free and friendly advice from our team of experts.
To find your best filter option check out our website: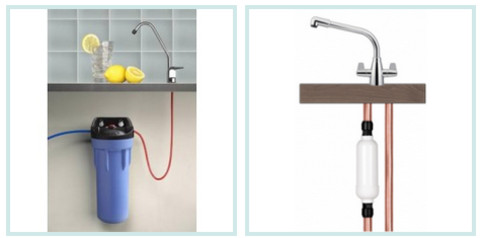 Order by:





4.9 out of 5 based on 561 reviews
Have been using UK Water Filters for a few years and they seem reasonably priced and very responsive to any issue. Very unusually we had a slight problem with our latest filter and they sent a replacement quickly and without quibble. All good again now. Would recommend.
By
J Hoade
on 18th June 2019
All good!
By
Paula O'Connor
on 17th June 2019
My tap water was terrible - very chlorinated and hard leaving an unsightly film floating on top of any tea or coffee . The flavour of the tea /Coffee was always spoiled by the chemical taste and the visual aspect of the scum always left me embarrassed when making drinks for guests. Drinking such heavily tainted water ,surely ,can't be good for ones health and drinking the water straight from the tap was not a pleasant experience .I opted for the under sink filter with scale remover and after easily fitting it following the instructions the water now tastes wonderful and natural all chemical taint is removed and tea and coffee taste ( and look) fantastic now and the water tastes wonderful straight from the supplied faucet ....It's great in these times to actually buy something that actually does what it claims to do and at very reasonable price . I don't usually write reviews as I'm never really blown away as much as I am with this product . I now drink more water everyday as I has a problem staying hydrated with the straight tap water ... not a problem anymore . Thank you
By
S Lewis
on 16th June 2019
The company was easy to deal with answered all my questions. The web site was well set out. It made a vast difference to the taste & smell of our water. We don't get lime scale problems anymore. A win win situation!
By
Anthony Rudman
on 13th June 2019
I have been extremely pleased with both the goods and the service I have received. I find that the email reminder is a great touch and very helpful. I would recommend this company to anyone.
By
Karl Jones
on 13th June 2019
I replaced my Brita undersink water filter last year when Brita announced that they were ceasing to supply new filter elements for my filter model. Initially the filter I purchased from UK filters worked well but some staining was present in tea cups. I replaced this filter with an anti scale filter from UK filters and this solved the problem. We now have good tasting filtered water. The service from UK filters is first class and would not hesitate to recommend them.
By
Roger
on 12th June 2019
First class service. I appreciate the 6 monthly reminder when my filter is due for renewal, and it is always delivered promptly. The filter is easy to fit.
Our tap water has alwqays tasted of chlorine, and I am surprised that this filter gets rid of this completely. I have no hesitation in recommending this product and this company.
By
David Mitchell
on 10th June 2019
Good quality product and always value for money. Quick response & delivery.
10th June 2019
Excellent initial sales and delivery, plus good ongoing service & support
By
Iain Harvey
on 10th June 2019
always polite and sends reminders, delivery very quick
7th June 2019
overall very good price for a filter system which blocks out the nasties, and the price of new filters are excellent. Happy with the sales service and contact, would recommend to others.
By
mike bayliss
on 6th June 2019
I have now had three filters from UK Water Filters. I had a problem with one canister and phoned the company who were really helpful and solved the problem. I have very hard water so the canister lasted for only ten months until the kettle scaled up again rather than the full year but the new canister removes all the scale and my kettle stays clear, a great result.
By
Diana
on 5th June 2019
Happy with the service.
By
Julie Ritson
on 4th June 2019
I have been with this company for over a year now and it's absolutely brilliant
Fantastic customer service
Decent price for a water filter and I'm having a pure healthy water
I would 100% recommend this company
Thanks for the great services
Well done lads
By
Issam ( Alex)
on 30th May 2019
They had just the item I needed to connect my tap with a 6mm spigot to 15mm copper and it also came with a short length of 6mm plastic pipe. I did need a longer piece but fortunately had some of my own.
By
David
on 28th May 2019
Slight delay in receiving the filter which company apologised for, I had a query which was answered most efficiently. I would recommend Uk water filters.
28th May 2019
Very good friendly service, I have used UK Water Filters for some time now and shall continue to do so.
28th May 2019
Site is so easy to use and keeps track of what you order so a reorder is even easier
28th May 2019
Thanks for the swift arrival of my two filters. The taste certainly makes a difference.
> I also liked the cardboard packaging, I have recycled them by wrapping wine up and taking them to friends.
By
Alan Brewer
on 28th May 2019
water filter from this company is excellent, value for money and easy to install. Company is great sends me an e-mail when the time comes to renew it so I don't have to keep a check. Can't fault them.
By
D Chapman
on 26th May 2019
Product was exactly what I ordered and arrived very quickly.
24th May 2019
Good service, good product and nice people to deal with. What more can one want from a company?
By
Carol J Ford
on 23rd May 2019
Used this company now for over 6 years.
Very pk asked with the product and customer service.
22nd May 2019
Once again perfect service from order to prompt delivery. Would definitely recommend to my friends and relatives
By
Sandra Hutchinson
on 21st May 2019
Delivery is always prompt after their timely reminder that your water cartridge is soon due for replacement. It so very helpful to be reminded and you don't need to put it in your diary. Excellent service.
21st May 2019
Very responsive and products work well.
21st May 2019
This firm keep a database containing your filter details and advise when renewal is recommended. At such time yiou decide to order they have all the details available to ensure that the correct filter is supplied. Excellent service and reasonable pricing.
By
David Blincow
on 20th May 2019
Very pleased with the annual care and attention shown by the Company.
We are happy with the taste of the water when it is filtered. (our water is very hard and the filter makes it more drinkable}
By
david jenkins
on 20th May 2019
The filter arrived just 2 days after ordering and was easily fitted. Initially there was a slight taste in the water but that soon disappeared. We now have clean, clear water with a good flow rate. It looks as if a filter change will be quite easy without spills. Great product!
By
Roy Courtman
on 17th May 2019
It was my first experience ordering from UK water filters, unfortunately, they had a few supplier issues which lead to my order being delayed, something they had little control over. After speaking with their customer service team they were very helpful and able to pull a few stops out for me to get my order back on track and out to me in good time.
The luck wasn't on my side this time, with a few issues yet the guys were able to turn it around. A company I will certainly be doing business with again.
Thanks, UK water filters.
By
George
on 17th May 2019
Have been using these filters at home and at work and always recommend them to anyone who realises what they are actually drinking in today's tap water.
My taste buds can no longer tolerate tap water which tastes very strongly of chemicals to me. My colleagues tell me the same.
Particularly important in this level of water filtration is the reintroduction of essential minerals and UK Water Filters has this covered with their remineralisation cartridge.
I have contacted - and our plumber has - the service desk at UK Water Filters on a few occasions over the years and they are very helpful and knowledgeable too.
The price is competitive, the delivery and package of refills and any other items is professional and reliable.
Thank you for enabling our household and employees to drink and cook with good, healthy water.
By
D Porritt
on 15th May 2019
Helped to install it over phone.
By
Tess Cachia
on 13th May 2019
Very quick and efficient service. Water filter is just perfect. The reminders are very helpful and it is so easy to reorder from the reminder email.
Would definitely recommend.
By
Louise
on 13th May 2019
I have ordered multiple times from this company and always had prompt excellent service.
13th May 2019
I have a reverse osmosis water filter supplied by UK water filters and it is a quality product. Replacement filters are shipped the minute you reorder so you get them the very next day. Phenomenal service. I'm actually looking to buy a whole house water filter and I won't go anywhere else.
By
Larry Brown
on 13th May 2019
Excellent service, needed to convert my existing water filter pipe work to fit the replacement... excellent advise and communication, wish all companies were this professional and interested in supplying the right product ... would definitely recommend and use again
Thanks to all involved with my purchase
5*******
By
Rikky Humph
on 10th May 2019
Very reliable company - great customer service. Will definitely use again and recommend.
10th May 2019
The range of products available is very comprehensive and the product descriptions are good but if you inadvertently order the wrong part it can usually be returned FOC. The website is easy to use. My new filter cartridge arrived very quickly and was well packaged.
By
Keith Watterson
on 10th May 2019
Excellent customer service - knowledgible good advice - prompt - excellent products. Breath of fresh air knowing there is always a human being to advise at the UK Water Filters and not a call center.
By
maggie
on 9th May 2019
There seems to be slight difference to the water taste and I'm not too sure about reduction on scales as I read on others's comment . Rest of the family members seems to be happy so will continue using it
This company is most helpful and has always given us its best service. I would highly recommend it.
By
Nicky Chapman
on 9th May 2019
Nice product which is easy to fit and gives nice pure water. Customer service is also first class.
By
Keith Simmons
on 8th May 2019
Absolutely no problems
8th May 2019
Great service.
By
Leszek Marcinowicz
on 8th May 2019
Excellent product, and excellent service. They shoot one reminders, but manage to make it seem personal rather than peremptory. Their response to questions is prompt and personable.
By
Julian
on 8th May 2019
Great service, super responsive and delivers as promised.
8th May 2019
I have been using this company for a number of years and the goods and services are always reliable.
Reliable and professional. Dealt with them for 10 years
By
Janice Gilpin
on 7th May 2019
Great, speedy service when asking questions, product as expected and does the job well
4th May 2019
Quick service, very helpful and approachable staff - couldn't ask for better! Thoroughly recommended.
By
Hazel Kohler
on 1st May 2019
Awesome service!!! Fitting the in-line water filter could not have been easier. A 60 second job at most.
We ordered the anti-scale filter and now it is goodbye to Britax water filter jugs. We have the hardest water in the country and this solved the issue instantly.
Off now to enjoy a cup of limescale free tea!!!!
1st May 2019
arrived on schedule and fitted without fuss
By
c stubbings
on 30th April 2019
My new filters arrived very promptly, but as usual I was having the utmost difficulty removing the old filter, I contacted this company about it and they suggested changing the connectors, I said yes o.k. they put new connectors in the post for me straight way along with the full instructions for fitting and I was able to change my filter straight away and very easily.
By
Margaret Cool
on 29th April 2019
Recommended to me by my next-door neighbour who has used this service for many years . Much cheaper than previous filters I have purchased and I took advantage of the further money saving offer by buying multiple filters at the same time.
Super-easy to place order and filters were received in very good time.
After-sales queries were very helpful and friendly.
I would recommend this company without hesitation !
By
Mrs 'M'
on 25th April 2019
The website is simple to use and the products were delivered in good condition and well. The customer service is also very good.
By
Ayushi
on 24th April 2019
Great service from these guys. I know it's in their interest but they track the filters you have had and send you reminders to ensure you have filters to hand when replacement is due. I have been getting filters from them for several years now and have not had one problem associated with them. Order online, filters arrive next day, all fitting bits included, full instructions if you need them, etc. They are a dream to deal with, wish other suppliers were as good.
By
Roger
on 24th April 2019
Always a good service and product, especially the reminder emails.
24th April 2019
Response from UK Water Filters Ltd:
Hello thank you so much glad you like the reminders :)

Jon UK Water Filters
TDS (total dissolved solids) score is 5-6 times better than tap water also ORP ( oxidation-reduction potential is 2 times better too.
By
Kaspar
on 23rd April 2019
Very efficient and very friendly to deal with. Sent me a reminder when my fridge water filter needed changing and gave me a discount when I reordered new ones. I will certainly use this company again and highly recommend them to anyone looking for fridge / water filters.
By
Simon Spence
on 23rd April 2019
Excellent service, quick and reliable , dealt with UKWater filters for many years, would highly recommend
23rd April 2019
Easy to install. Very pleased with filter.
By
Brenda
on 23rd April 2019
Response from UK Water Filters Ltd:
Hello Brenda thank you so much for leaving a review :)

UK Water Filters
VERY THOUGHTFUL STAFF WHO FOLLOW UP WITH ANY HELP FOR AFTER SERVICE.
19th April 2019
Great product, fast delivery.
By
Dean
on 15th April 2019
I used to buy my water filters at John Lewis but they no longer do a screw fitting. I was pleased to source a filter from UK water filters and should probably have gone to them in the first place. I shall be using them in the future especially as I feel I now have a personal connection with them via this email. I won't leave it so long next time!!! I also approve of their no plastic policy. The filter came in a
recyclable packaging. Excellent.
By
Anna Papworth
on 13th April 2019
I have used UK Filters for a few years now, first class products & service.
6 month phone reminder very useful.
By
Simon
on 8th April 2019
I have been having the shower filters for the past 18 months or so and have been very happy with both the service provided for my queries, very prompt replies and ease of their website. The product is excellent.
I am very happy to continue using them and would say they are in the top bracket for customer services that I have ever dealt with. I trust it will remain so.
8th April 2019
I have been using the water filters for the last five years a good product and a reliable service very good.
By
Michael Samways
on 8th April 2019
Excellent and efficient company - will continue to use them- very good service.
By
Stewart
on 4th April 2019
helpful advice re the correct filter for a 20Y old tap
By
Chris Andreae
on 4th April 2019
Our first filter, a 10 inch cartridge type was poor at filtering scale in this hard water area. The 9 month filters from uk water filters has sorted the issue nicely
By
jeremy spiller
on 3rd April 2019
Good fast efficient service. Reminder service when filters need replacing. Friendly and helpful staff.
3rd April 2019
I find UK water filters easy to use, friendly, efficient and even their free delivery service is very quick, 3 days and I had my products.
Have been using 3 years now would not deal with anyone else .
Thank you
By
Anne-Maree Llewelyn
on 2nd April 2019
Ordered some to replace my original rangemaster filter on my kitchen tap - was best price i could find and so far seem to be working just fine (2 weeks in). Assuming this holds up for the recommended 6 months i'll be a very happy customer.
1st April 2019
I ordered the filter about 3pm on Thursday. We received it on Friday morning and I fitted it the same day. Already we have improvements. Shower glass cleaner, not having to use hair conditioner, itching irritation improving. No drop in water pressure on the shower.
By
Alan Lentle
on 28th March 2019
Filter was very easy to fit and after following instructions to draw through water until it cleared, we now have perfectly clear, filtered water and at a fraction of the cost.
Great product and will definitely buy again.
27th March 2019
Excellent customer service!
They send reminder when your replacements due also they want to make sure if it has been delivered and working without any problem.
Alongside I am very happy with my filter system. Great for drinking and cooking. No more scale, great taste.No more bottled water. My water is always fresh.
24th March 2019
Prompt service and a reminder well in advance of replacement date, would recommend.
By
chris pritchard
on 21st March 2019
We have had a filtered drinking water plus full house system for two years. It has worked faultlessly to date. We previously had a salt based system but by far prefer our current arrangement which is much more convenient and does not require storage area for block salt. My only concern is that the new filter cartridges seem rather expensive.
Dealing with the Company has been a pleasure, members of staff proving friendly, courteous and knowledgeable.
21st March 2019
So glad I found this company - they are ?old school?.
Committed, diligent, polite and knowledgeable, nothing is ever too much trouble, and you are reminded when the filter needs changing I. Order to keep your water safe and clean.
Keep my tap is brilliant!!!
By
Maggie Moore
on 18th March 2019
Brilliant service they send me a reminder every 6 months before my fridge filter needs changing great prices too would recommend them 100%
By
Lisa storey
on 12th March 2019
The goods I ordered, came promptly and were well packaged. Good value for money. Would certainly recommend this company.
By
Christine Cheetham
on 7th March 2019
Excellent service and would highly recommend this product and company.
By
Stewart Burton
on 5th March 2019
After many years of suffering the horrendous consequences of the hard water of London, I discovered this company was offering a possible miraculous solution for our problem. We bought a head shower water filter which was easy to install and , surprisingly, it does work wonders on the skin and hair!
To add to the positive side, their service is very professional, making sure the customer is always happy.
By
MARCELA
on 4th March 2019
Edward always makes me feel like I am the only customer he is interested in. Excellent on time service.
Reminder when cartridge is due for renewal.
By
John Gilbertson
on 4th March 2019
Excellent quality of service from UK Water Filters in providing a product that is very effective. Their easy to install water filters have changed the quality of water from the fairly unpalatable to that which the whole family now can enjoy straight from the tap. Goodbye chlorine smell and aftertaste - and no more wasteful plastic bottles!
By
John Armstrong
on 4th March 2019
Very pleased with service and advice over the phone.
Tap easy to fit, all worked a treat.
Highly recommended.
We have used this company for several years for the purchase for replacement cartridge filters. Their service has been excellent. Easy to use website, quick delivery, plus follow up email to confirm delivery and everything is Ok. Last but not least a reminder email; based upon the purchase date of my current cartridge, that my current filter is reaching the end of its recommended service life.
By
Brian Henderson
on 4th March 2019
It's so lovely to have a chilled glass
By
Francis O reilly harris
on 1st March 2019
Such a good product/ price and delivery, they arrived when they said they would and the packing was eco friendly.
certainly use the company again.
28th February 2019
Pleasure doing business with WATER FILTERS. Staff was excellent brief and to the point, just the way I like it. Many thanks.
By
peter grant
on 27th February 2019
I have been using this company for a few years now. I always get a reminder a month before my filter is due to expire and a follow up email after to ensure all is satisfactory. I have never had a problem with either a payment / delivery or fitting of these filters. They are great value for money and the company is so reliable. I am also pleased that they have changed their packaging to remove unnecessary plastic from all boxed deliveries. Great company and great products.
By
Steve
on 26th February 2019
Great reliable quality products and outstanding customer service. Would give twice as many stars if I could.
By
Leslee
on 25th February 2019
Speedy efficient response.
22nd February 2019
Good product. Good price. Superb delivery ie next day on standard free delivery or was this just luck!! Good to have a company who is trying to get away from plastic and are using re-cycled cardboard instead of bubble wrap and a cardboard box to sent it in. The really good thing is the cardboard can be re-cycled again.
By
Norman Crease
on 22nd February 2019
Very clear and informative website. Filter and stop valve perfect for my needs. Excellent service.
15th February 2019
I?ve used this company for some years now. The filters I?ve purchased have been very good and the service polite and very responsive.
12th February 2019
All good
By
Jules
on 11th February 2019
I had an issue regarding the low pressure of the hot water running through the Monobloc valve of the tap I purchased. I found the problem was due to the Monobloc having a greater restricted flow than separate ceramic disc valves which are needed when the tap is installed in a gravity fed water system. I was easily able to get to speak to someone at UK Water Filters to explain that the Monobloc tap was not suitable for a gravity fed hot water system and they quickly resolved the problem by refunding the cost of the tap. I will continue to use their water filters since they are much more economical than the Brita filter that they replace.
By
David
on 10th February 2019
Following getting some debris coming through in the water Ed at UK Water filters responded immediately to my query and said it was likely the cartridge had got damaged. He immediately dispatched a new complimentary filter which arrived the next day. As I said to him that is probably my best experience of customer service and after care ever - it felt like an unusual and really great experience!
By
Jon Attwood
on 7th February 2019
UK Water Filters are great for us. We have an undersink drinking water system that uses changeable filters every six months. UK Water Filters remind us when we need to change our filter and send one out to us quickly and cheaply. We find this much better environmentally than buying bottled water. And their staff on the phone are really helpful. I would highly recommend them!
By
Suzie P
on 7th February 2019
Have been dealing with this firm for some time and have always had excellent service. The 6 monthly reminders are very useful as it's easy to forget when a renewal is due
By
34
on 7th February 2019
I bought a Reverse Osmosis Filter from UK Water Filters Ltd 6 months ago and have been very impressed with the quality of my drinking water and the customer service received. I live in a small new build property and I did need a slight alteration to my pipework under the sink to accommodate the filter - so I chose to have this done by a local plumber. This was not expensive and quite straight forward. Since the installation I have had a constant and plentiful supply of beautiful drinking water which is enjoyed by a family of 4 and we even fill bottles to take to work. I now find it difficult to drink tap water from other supplies which seems to taste like swimming pool water in comparison. Last week I had a slight issue with the filter - the waste outflow sounded as though it was constantly running. I contacted UK Water Filters by phone and they talked me through a trouble shooting process and very quickly identified the problem. A small part needed to be replaced which they posted out straight away free of charge. They even emailed me a short video showing me exactly how to fit it, which was extremely helpful and I fitted the replacement part very easily. A couple of days later the unit stopped dispensing water - this was because the small leak stop device that I also had fitted had been activated. This time I emailed UK Water Filters whilst I was at work. They very quickly responded to my email and continued to correspond with me into the evening after working hours to resolve the issue and give me instructions. Within a very short time of returning home, I had replaced the expandable pad with one of the spares already supplied with the kit and everything was up and running again. I can't praise the staff highly enough for their professionalism, patience and helpfulness. Quality products and quality services. I am extremely happy with they way all of my communication with UK Water Filters has been handled and will definitely continue to use their products. I would recommend them to anyone without reservation. The best customer service I've experienced in a long time.
By
Mandy Spurr
on 6th February 2019
Bought water filter for my holiday caravan which is in a very hard water area after fitting the water filter which was very easy to fit. It made a vast difference to the taste of water. It?s now like drinking pure water from a spring other caravan owners on site have tasted our water & can?t believe the difference it makes to the taste of the water
By
Stuart yarkerx
on 5th February 2019
The first filter failed to arrive but the second one arrived the next day after I called. The filters are of good quality and not difficult to install.
By
Mike
on 4th February 2019
Very quick efficient service, water filters excellent have used these filters for about 2 years now very pleased with them. Like the new eco friendly packaging as well. Very friendly helpful service.
2nd February 2019
UK Water Filters are excellent to deal with. They make ordering replacement water filters as simple as possible through their reminder service every six months. We've had no trouble with delivery or installation of our replacement filters, as within 1-2 business days they arrive and are easy to fit. They are very pleasant to deal with also with very friendly staff. I would highly recommend fitting a UK Water Filters product.
By
Adam Markham
on 1st February 2019
Reliable for reminding when a new water filter is due and not reluctant to offer a suitable alternative to the original more expensive brand filter.
31st January 2019
Had a few minor problems due to poor installers. Finally completed myself. Low flow rate to be resolved but water clean and tastes good. Would never drink this water previously other than boiled.
Customer service more than excellent.
By
Raymond Atthill
on 31st January 2019
These guys were very helpful in finding me the correct water filter for the lines I had in place under the sink
By
Asi
on 26th January 2019
Excellent kit, mostly push fit and simple instructions, only wish i installed this before. Stopped buying drinking water and generating loads of plastic bottle waste, children love the dedicated tap and love the taste of the water from it. Perfect for filling the kettle and drinking water bottles for school. Its a no brainer
By
G.D.Totty
on 25th January 2019
I am very grateful for this service, because out tap water smells strongly of chlorine (which even the dog refuses to drink).
The only fact to mention: The installation is not very easy, so I need the strong hands of friends, or sometimes the help of the plumber to install the new filter.
By
Loriana Pauli
on 25th January 2019
Good service and prompt delivery
By
Andy Betts
on 22nd January 2019
This company is second to none with respect to the above questions and also go that essential one step further. Highly recommended on all counts.
By
Roy Vobes
on 21st January 2019
I ordered my first water filter a couple of years ago, only got the one to try because the water in this area is very hard. After about a week and a half the difference was obvious, less lime scale to keep under control and a better taste to a glass of water. So I then ordered a 3 pack to save on costs, I change my filter on the 22/6 also 22/12, which aloud me to order without any problems with timing. I also added 2 small in line valves, one just in front of filter and one just the other side, this cuts water mess when changing to the minimum. Service from the company, easy five star, any questions delt with swiftly and replys asap! I even got a thank you for returning some unused paperwork and lables I have no use for. As long as I don't get bombarded with phone calls I will be pleased to answer anything I can.
By
Tony Crouch
on 21st January 2019
Very helful and effecient. They send a useful reminder when renewal is due but are not to pushy.
21st January 2019
Easy website. Prompt service. Good filter elements (which is all we require from them.)
By
Tony Wood
on 21st January 2019
Very prompt delivery (to the Isle of Man) and very well packed, so tap and filter arrived in excellent condition. All fittings included and installation completed without any significant problems. Both tap and filter worked perfectly straight away.
By
Edward Gee
on 19th January 2019
Very good communication
By
Paul Scothern
on 18th January 2019
We have an under sink water filter because without it our water tastes like TCP!
For the past year we have bought filters online from UK Water Filters and are very satisfied with their very personal service. The price is good , having ordered they are dispatched immediately and arrive in PLASTIC FREE PACKAGING. In addition when the filter is due to be replaced we receive an email prompt.
I would highly recommend this company
By
Dr Tim Rogers
on 18th January 2019
I can?t praise UK Water Filters highly enough for their exceptional customer service. I have had my R O Water Filter System about 2 years and had a problem with the tap. I spoke to Ed who immediately offered to replace it for me. The speed, efficiency and concern with which my problem was dealt with and solved was outstanding. I would highly recommend UK Water Filters to anybody looking for a reliable, friendly, helpful water filter company.
By
Angela Maher
on 16th January 2019
Lived up to all claims and surpassed my expectations
By
Richard Treadwell
on 16th January 2019
I very happy with UK Water Filter Ltd and will be using them again. Their communication is excellent having had queries regarding my order, which I received quickly. I ordered the shower head as a possible solution to the hard water I have to put up with. I invested my time to carefully research quality filters having had useless versions from other companies, which quite frankly are all of the same mould.
This shower head/ filter works. It absolutely lessens the effects of hard water on the skin; its build quality is way beyond what I have had in the past and unlike most shower head filters, it does not slow the flow of water.
I highly recommend using this company and its products.
By
Jack
on 14th January 2019
Fabulous company...really helpful and great customer service. Would recommend to anyone.
By
Rose waterworth
on 7th January 2019
Good easy to fit filter, fits well under the sink and the tap is quite unobtrusive. All necessary bits included and easy instructions for installation. Most importantly the drinking water tests good!
By
P.Dowdell
on 7th January 2019
Prompt, efficient and friendly service.
The filter system is easy to install and the cartridges easy to replace.
The after sales service is second to none, from a friendly reminder that you should be changing the cartridge to a caring email asking if it arrived and working ok.
Brilliant.
By
Marie
on 7th January 2019
Very good product and value for money. Excellent customer service. Timely reminder sent to order new water filter and prompt delivery of order.
By
Phillip White
on 2nd January 2019
I received a reminder from UK Water filters advising me that due to the length of time it had been used the previous filter I had fitted should be changed. I renewed the order using the link proved and received a new filter within 2-3 days. Excellent all round service
By
Ken Buck
on 2nd January 2019
Very pleased with the service and products from this company!
We have bought from them over recent years and can definitely recommend them.
By
Jenny Hardwick
on 2nd January 2019
Really impressed with value plus fast delivery
Really impressed with recyclable packaging
No plastic or bubble wrap
Well done Uk water filters
By
Sandra Robinson
on 2nd January 2019
Does what it says on the tin. Great product and great service
By
Duncan cammack
on 31st December 2018
Every time the filter needs changing a get a reminder just in case I overlook the dates. It is quick and straightforward to order so the minimum of fuss and disruption. They do all the work I get the benefits.
By
Stuart Mclellan
on 29th December 2018
I?m impressed with prices of filters and the free delivery and easy returns which are also free. I ordered wrong filter by accident and emailed the company who were so helpful
By
Ali jones
on 28th December 2018
Brilliant and friendly customer service. The deliveries are always on time. I order all my filters from UK Water Filters and never had any problems.
By
Anna
on 27th December 2018
good as always
By
d.furner
on 20th December 2018
UK Water Filters Ltd is a fantastic company to deal with and an expert in their field. They were really helpful when I had my filter fitted and supplied everything. To reorder a new filter is just a click of a button. Highly recommended and great prices too.
By
Angela
on 20th December 2018
Extremely helpful advice, product arrived on time and in good condition and not wrapped in plastic! Could not ask for more. Have used their service twice now, thoroughly recommend!
By
Anna B
on 19th December 2018
I have used this company, in fact it?s the only company I have used for many years to replace my filters and buy other items. They have always been helpful and understanding of any questions I have had and always provided the service that these days is unexpected. I have had not complaints or reason to complain about any item. The delivery is fast and packaging now without the use of plastics which is another plus on their side.
By
Patrick Phelps
on 19th December 2018
Very pleased
Merry Christmas
By
Laurel Northam
on 18th December 2018
I don't know what we'd do without our water filter. We live close to a sewage plant so our level of fluoride is humungous.
Since we started to use these filters our water is again drinkable. I use the filtered water to fill my kettle and my steam iron so no descaling for us.
I highly recommend this filter to any home. They are something I refuse to do without.
18th December 2018
Excellent advice re choosing filter very helpful, delivered as promised promptly.
Very pleased with filter amazing difference with quality of the water for drinking. Coffee and tea have never tasted so good.
By
Mike from Marldon
on 18th December 2018
I have used UK Water Filters for many years and always had excellent service.
By
Flogger - Rugby
on 14th December 2018
the shower filter has really calmed down my sensitive skin and made my hair all smooth and shiny. the people who work there are extra super helpful and friendly. 10/10 the best
12th December 2018
The website is simple to use, quick delivery, good product at a reasonable cost.
By
J Simpson
on 12th December 2018
Excellent value backed up by excellent delivery and helpful advice when I needed it. My email requesting advice on removing my old filter and replacing by one with different connectors received a rapid response and detailed instructions, followed up by free connectors by post within a day or two. My future filters will come from this supplier.
By
Anthony
on 11th December 2018
These water filters are an essential in the kitchen these days, I think, to help us enjoy our tap water more fully!
It makes our cups of tea taste really delicious! (sadly in some friends' homes unfiltered water offered can be very disappointing to say the least ), helps improve general cooking flavours and saves on buying expensive bottled water.
We enjoy our filtered water as it makes for a very refreshing clear, cool drink.
Thank you UK Water Filters!
11th December 2018
Easy order process and excellent communication by email.
By
Mike
on 6th December 2018
UK Water Filters carry superb products and have excellent customer services, I would not hesitate to recommend them.
By
Madeleine Martin
on 4th December 2018
Fast efficient service at a reasonable price
By
janet
on 3rd December 2018
Excellent product very good service
By
Yusef Holt
on 3rd December 2018
The items are good and very easy to install, their follow up email to see if all is ok is refreshing too. The most impressive aspect is the speed of their delivery... next day on both occasions, excellent !
By
Mike
on 1st December 2018
Excellent service & fast delivery .
By
Stewart
on 1st December 2018
Never had any problems with this company.
By
Julie Ritson
on 30th November 2018
This is an excellent company for all round customer service, friendly helpful folk before and after purchase ; although a lower price is always preferable, the filter still represents value for money.
By
Nigel Collin
on 29th November 2018
Great service and competitive prices, always able to talk to some one.
By
David K
on 27th November 2018
The most amazing customer service in the land ..would buy my product anywhere else.
By
Gillian Hosie
on 25th November 2018
A good quality product with speedy delivery. What most impressed me was the helpful advice I received on removing the old water filter cartridge. Using the advice provided the replacement was really easy.
23rd November 2018
I found the UK Water Filters web site through one of the big search engines while looking for a branded product from my original supplier. I had an internet connectivity problem that evening so called the phone number given. The call was answered quickly and I discussed and confirmed my order. The free delivery arrived two or three days later - sooner than expected - with complete installation instructions. The quality of the product was excellent. The vendor followed up with an email a few days later to confirm that everything had arrived OK and was working properly.
I cannot recommend UK Water Filters highly enough. Their excellent standard of service, attention to detail, quality of product and value for money are second to none.
By
Michael
on 23rd November 2018
Much easier than for having jug refill
By
Anthony Nickalls
on 20th November 2018
UK Water Filters Ltd provide a very efficient service and the filters are fairly easy to change.