This business conforms to the SafeBuy Web Code of Practice
UK Water Filters Ltd
Drinking water filters, softeners and anti scale treatments for homes and business - Fast National and International deliveries.






UK Water Filters Ltd
Unit D120
,
Parkhall Industrial Centre
London
SE21 8DE
United Kingdom
Share these details on Social Media or email
Business type:
Payment methods accepted:
Credit Card, Debit Card, Invoiced Payment, PayPal
Opening hours
Monday
09:00 - 18:00
Tuesday
09:00 - 18:00
Wednesday
09:00 - 18:00
Thursday
09:00 - 18:00
Friday
09:00 - 18:00
Business information
UK Water Filters
We are an internet based business that supplies drinking water filters throughout the UK and internationally.
Well established - trading for over ten years.
Trusted by thousands of regular customers.
Get beautiful, purified, healthy drinking water in your home on tap 24/7.
Save money on overpriced, harmful bottled water.
All types of filters for homes and businesses.
Better options than filter jugs.
Great customer reviews.
Free and friendly advice from our team of experts.
To find your best filter option check out our website: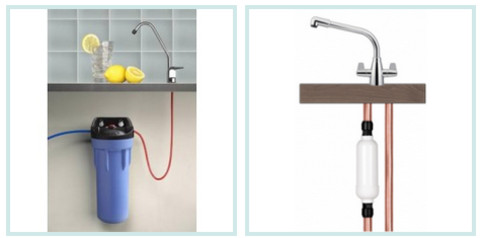 Order by:





4.9 out of 5 based on 420 reviews
I have used UK Water Filters for many years and always had excellent service.
By
Flogger - Rugby
on 14th December 2018
the shower filter has really calmed down my sensitive skin and made my hair all smooth and shiny. the people who work there are extra super helpful and friendly. 10/10 the best
12th December 2018
The website is simple to use, quick delivery, good product at a reasonable cost.
By
J Simpson
on 12th December 2018
Excellent value backed up by excellent delivery and helpful advice when I needed it. My email requesting advice on removing my old filter and replacing by one with different connectors received a rapid response and detailed instructions, followed up by free connectors by post within a day or two. My future filters will come from this supplier.
By
Anthony
on 11th December 2018
These water filters are an essential in the kitchen these days, I think, to help us enjoy our tap water more fully!
It makes our cups of tea taste really delicious! (sadly in some friends' homes unfiltered water offered can be very disappointing to say the least ), helps improve general cooking flavours and saves on buying expensive bottled water.
We enjoy our filtered water as it makes for a very refreshing clear, cool drink.
Thank you UK Water Filters!
11th December 2018
Easy order process and excellent communication by email.
By
Mike
on 6th December 2018
UK Water Filters carry superb products and have excellent customer services, I would not hesitate to recommend them.
By
Madeleine Martin
on 4th December 2018
Fast efficient service at a reasonable price
By
janet
on 3rd December 2018
Excellent product very good service
By
Yusef Holt
on 3rd December 2018
The items are good and very easy to install, their follow up email to see if all is ok is refreshing too. The most impressive aspect is the speed of their delivery... next day on both occasions, excellent !
By
Mike
on 1st December 2018
Excellent service & fast delivery .
By
Stewart
on 1st December 2018
Never had any problems with this company.
By
Julie Ritson
on 30th November 2018
This is an excellent company for all round customer service, friendly helpful folk before and after purchase ; although a lower price is always preferable, the filter still represents value for money.
By
Nigel Collin
on 29th November 2018
Great service and competitive prices, always able to talk to some one.
By
David K
on 27th November 2018
The most amazing customer service in the land ..would buy my product anywhere else.
By
Gillian Hosie
on 25th November 2018
A good quality product with speedy delivery. What most impressed me was the helpful advice I received on removing the old water filter cartridge. Using the advice provided the replacement was really easy.
23rd November 2018
I found the UK Water Filters web site through one of the big search engines while looking for a branded product from my original supplier. I had an internet connectivity problem that evening so called the phone number given. The call was answered quickly and I discussed and confirmed my order. The free delivery arrived two or three days later - sooner than expected - with complete installation instructions. The quality of the product was excellent. The vendor followed up with an email a few days later to confirm that everything had arrived OK and was working properly.
I cannot recommend UK Water Filters highly enough. Their excellent standard of service, attention to detail, quality of product and value for money are second to none.
By
Michael
on 23rd November 2018
Much easier than for having jug refill
By
Anthony Nickalls
on 20th November 2018
UK Water Filters Ltd provide a very efficient service and the filters are fairly easy to change.
The connections at each end of the filters are of the push fit type and releasing the grab rings requires a simple tool. I use a small flat spanner with about 1cm across the flats.
20th November 2018
The Second time ive used UK Water Filters Ltd, due to the reliability of the Water Filters they sell, excellent value and inexpensive compared with other sellers of the same filter. I will definitely use the company again.
By
Robert
on 19th November 2018
I have used this firm for several years and always had goods supplied promptly.
When I rang to enquire about a practical issue with my filter, it was dealt with in clear detail which enabled me to solve the problem.
By
John, Nottingham
on 19th November 2018
The filter arrived very promptly and I was contacted soon after to check if everything was okay and whether I needed any help or advice for the installation. So far all seems well and I have just sampled my first cuppa which was good. I am very impressed with the speed in which UK filters reply to emails. It's a pity that other companies can't respond in the same way.
By
Roger Allen
on 19th November 2018
Any queries answered quickly via e mail. Product easy to fit and works well!
16th November 2018
My overall experience has been amazing ! My RO water filter arrived really quick. Ed was a dream in helping me with any queries. I can't recommend this company highly enough. I absolutely love my filter. Thank you ????
By
Rachel
on 16th November 2018
Have been using Uk water filters for around 5 yrs . The filters are first class and the service is the best around . They respond straight away to emails and keep you informed
By
carter.lee61@yahoo.co.uk
on 15th November 2018
Great service
13th November 2018
I used this company for a number of years and have never anything but excellent service
By
Brenda McCrae
on 12th November 2018
A first class service , always email to make sure all is ok. With an added bonus of a reminder service, which I find handy as it is easy to forget how long the filter has been in use. The filter itself is easy to fit . I have an isolation valve close to the unit , which makes it easy to close down to work on or if we had the misfortune to have a failure of some kind. [ which so far has never happened as the filters are so well made ]
12th November 2018
Our water is very hard in Shropshire when we had a hot drink you could taste the lime scale.
We tried a brita filter we found it expensive and only lasted a couple of weeks.
Decided to try uk water filter the filter was easy to install ,the filter is changed every 6 months at a reasonable cost and the water as no lime scale taste now.
By
David
on 12th November 2018
Slight mix up on the order as the first filters were wrong type but soon replaced by the correct ones. Free return of first set and refunded immediately . UK filters kept us posted on state of play.
By
Richard
on 5th November 2018
Excellent value for money, easy to install, compact and takes up very little space under the sink, and obviously the water quality is better than any bottled we have purchased. Staff response better than anyone I have dealt with...an excellent company and product, well done.
By
ROD LABAND
on 27th September 2018
I called to do ask if they sold a generic filter for my existing filter housing as the branded filter was too expensive . They did not, however they explained that I could purchase a new filter and housing to replace the unit which I would not have considered . This was so easy to fit in 5 minutes it was in use .The cost for the whole unit and 4 filters was still 40% less than buying the old filter .In future replacement
filters will be 80% less i would have to bad to pay the original supplier . Very glad I spoke to them and will use again
By
Patrick Gallagher
on 25th August 2018
I like having 6 monthly reminders. The service Is very good and the order arrives promptly.
On the odd occasion when we have had a problem and have phoned for advice, the problem has been dealt with in a helpful and friendly way
21st August 2018
I have been getting filters from this company for many years now .
The service from start to finish is very reliable.
Good communication, very competitive price and fast delivery.
The company cares for its customers and always sends a reminder when filter is due to be changed.
By
E. Smith
on 8th August 2018
Excellent service all packed in shredded cardboard, its good to see no plastic packaging at all.
By
peter thorpe
on 20th July 2018
Very helpful. Free wall clip omitted with order BUT rectified very quickly
By
David king
on 20th July 2018
I have purchased a whole house water filter from uk water filters and I am very happy with the filter and the customer service.
By
Mohammod Rahman
on 16th July 2018
The service couldn't be any better - the company even emailed me personally to see that I'd managed to fit my water filter OK and they personally phoned me after a year to see if I wanted another one. I didn't know this sort of service existed these days!!!!
By
Sarah Kent-Davies
on 19th June 2018
I have used water filters from this company for the last 9+ years . I have never had any reason to complain and they always let me know in advance when it is time to renew it. They are reasonably priced and even cheaper through their Amazon site.
14th June 2018
Have used UK Water Filters for several years when I was self employed in the Gas / Heating /Plumbing business.
Have always found them to be very competitive price wise , very good communication and fast delivery .
Now retired I still use them for my own house , family and friends .
Highly recommended .
By
Alan Gaskell
on 6th June 2018
Nothing but good comments. Their 'less plastic' packaging worthy of note.
By
Gareth Jones
on 5th June 2018
Reliability first class
Quality first class
Delivery first class
Customer service first class
Thank you
John
By
John tho.as
on 5th June 2018
We received the cartridges and fitted one and is working well.
So we will order again from yourselves service was excellent.
4th June 2018
I buy their filters since 2014. I'm very satisfied
22nd May 2018
Excellent service always, I've got my water filters for my American style Samsung from here for some time now, always reliable quick delivery well packaged.
Sadly my Samsung's water/ice maker is broken, but Harry on Customer service has been so helpful in trying to sort it out for me I'm so impressed with the trouble he's taken, nice to find a company with a caring customer service.
I would always buy from UK water filters and thoroughly recommend them.
26th April 2018
All round great customer satisfaction I had one little problem not their fault but they sorted it out straight away
By
Simon patrick
on 20th April 2018
as usual a first class efficient service of a good product
By
Trevor
on 16th April 2018
I had a problem with the filter phoned for advice they were so helpful sent new filter brilliant customer service would highly recommend
By
Mairi
on 5th April 2018
Fantastic service as usual. Love the fact that I get sent a reminder. Quick and reliable. Thanks very much.
4th April 2018
I bought an under-sink water filter because I live in a very hard water area. The buying process online was straightforward, quick and secure. The filter, housing and fittings, including tap, arrived very quickly and were well packaged. The installation instructions were clear and easy to follow. Installation took 20 minutes. The taste of the water was instantly improved and clearer than without the filter.
Due to such hard water, I decided to buy a second filter and housing and "daisy-chained" them together. For the second filter I chose the 2 year filter for scale. The first filter was for taste and scale.
The water from this tap is now beautiful. It is crystal clear, tastes great and is achieved by a simple to fit DIY solution.
By
Steve H
on 3rd April 2018
It was good to phone a company and speak to a real human being. I was given valuable advice about the water filter I required. I ordered the filter and it arrived thirty six hours later. On the experience I have had, I would have no hesitation recommending this company.
30th March 2018
Very good product, simple and affective to use. Email reminders from Company when product needs to be replaced and a very quick and efficient service when new order made. Couldn't be more efficent.
29th March 2018
Great service ever time keep you informed as when your next purchase is needed
Very helpful when you contact them , quick deliveries would recommend to anyone.
Thank you
By
Dawn king
on 28th March 2018
Fast service with good speedy communication. Have used a couple of times now and would again.
22nd March 2018
We have been using American Fridge Filters for years with prompt deliveries and no problems. When we spotted some tiny particles coming from our latest filter, I emailed my concerns and, almost immediately, received a reply offering reassurance that there were no health problems and that a replacement filter would be sent out straightaway!
A gold star service. Thanks.
By
P. Harkins
on 22nd March 2018
Good communication, quality product, excellent service
By
Michael j. Blount
on 21st March 2018
First class service, quality product,good communication,would definately recommend.
By
Michael j. Blount
on 10th March 2018
Order recieved promptly and straight away we have noticed a change in the water it also looks like there us a lot less lime scale as the taps where cleaned when we put the filter in and a week an a half later they do not have lime scale marks yet. Usually this would show pretty much straight away.
By
David Reesgraham
on 7th March 2018
Great products and great customer service too
Bought replacement cartridges for my water filter and enquired about a replacement tap. The operator confirmed that the installation of the deluxe replacement was an easy job as it was a direct replacement so i ordered it and it arrived in a couple of days.
The replacement was as indicated an easy job and I'm pleased with the result.
All around a good company to do business with.
By
Microbe
on 6th March 2018
This company are the best I have come across at the moment they are prompt and the unit does what's asked thank you once again.
6th March 2018
We have used this company for a couple of years. The filters do as good a job as the oem ones but at a fraction of the price. The service is reliable and not yet let us down. One thing I love is the reminder every 6 months, it's usually about the time the fridge filter changes colours so gives enough time to get another order in place ready for when replacement is actually due. The other great thing is that it sends you a direct link to the part you require so it's quick and easy to get the replacement ordered, no faffing going through emails trying to find the part number or remembering to get home and check serial numbers on the fridge to find a compatible part! Great service!
5th March 2018
Excellent service, quick delivery at a very good price. Instructions included for fitting.
By
Keith Bowcock
on 2nd March 2018
Always keen to help and advise. Immediate response to calls (a rarity these days) and very speedy delivery.
Product easy to install.
No furring on kettle and all water used for our cooking comes from the filter. No scum left in pans!
By
David Oakenfold
on 1st March 2018
The best follow-up service never seen!
Nice people, nice business, nice products.
By
Michel Merlotti
on 27th February 2018
These people are good
By
Ken
on 26th February 2018
I recently had a problem with one replacement cartridge on my Franke water filter and contacted UK Filters who replaced the cartridge immediately. Excellent service.
By
Thomas O'Neill
on 22nd February 2018
Been using the company for about 5 years now. When a tap broke that I fitted for my daughter they sent a replacement (first class post) FOC. Excellent service and helpful.
By
Dave
on 19th February 2018
I was getting more and more concerned about buying bottles of water due to all the plastic waste. I couldn't enjoy the water from the tap because I can taste the chlorine so much, I knew about installing a separate filtered water pipe/tap but I couldn't afford it, I've used a Brita water filter and jug before but it's too much messing about and too expensive in the long run. So I did a little research online and found these filters that you connect to the cold water pipe and then just change the filter every 6 months or so. I bought 3 as it's even better value and had a friend install the first one for me and now the water from my cold tap is drinkable! at last! I'm so glad I found these filters, now I just keep refilling my plastic bottles to take out and about with me and will hopefully benefit physically from drinking more water!
By
Linda
on 19th February 2018
I elected to receive my water filter by standard delivery which was quoted as 2 to 5 days after receipt of order. In fact the filter arrived the day after I placed the order.
I asked the plumber to fit the filter as he was working in my house. He admitted to having no experience with this type of filter, but had no trouble fitting the filter using the instructions provided.
The filter is performing well.
17th February 2018
I was tempted to ignore an email from this company asking if my water filters had arrived OK - because they had. However I thought, it's all too easy to complain when things go wrong, but too often simple service done well, and utilitarian products that just work like they should, draw no comment at all.
So, the water filters arrived in good condition and within the time frame I expected; I found fitting the one I have fitted really straightforward; I can't tell the difference between the output of their, very good value for money, filter and the Bristan ones we've been using.
Simple service done well. What more can you ask.
By
Michael Chapman
on 12th February 2018
V good service
By
Ron Houston
on 12th February 2018
I have been using UK Water Filters Ltd for a few years now, after buying their inline filter to replace my original Brita filter. I have always found them a pleasure to deal with. They are always very friendly and helpful, and respond very quickly to orders and queries. The replacement cartridges are excellent quality and value for money. I can honestly say that the filtered water tastes better than my original Brita filter. Their reminder service is also very helpful. I sincerely hope to carry on using their services for many years to come, and do not hesitate to recommend them.
By
malcolm
on 10th February 2018
This system is great - we never imagined it was possible to have such pure tasting water.
Also no scale in the kettle unlike bottled water.
The installation instructions are comprehensive and clear and our plumber was able to install it easily within an hour, and the results exceeded our expectations.
Highly recommended.
By
Simon Young
on 9th February 2018
I have used this company for a number of years now, the service has always been quick.
The quality of the filters is excellent, I have never had any problems.
I like the fact that they communicate and provide you with reminders periodically as I often forget when a change is due.
Would I recommend this company, definitely?
By
Steven Hayden
on 9th February 2018
I've used this company time & time again - always the same good service & quality at a very competitive price - a returning customer speaks volumes!
By
Dee M
on 7th February 2018
High standard of customer service with prompt dispatch of order.
By
Nigel King
on 6th February 2018
Phoned to ask a few questions prior to making purchase ,very professional response and I placed order on line, free post used and the goods arrived after two working days. Followed the very easy to understand instructions,the installation was done by myself (DIY) no problems encountered it took around 1hour but I was very slow and diliberate so no leaks.All components are good quality and I am happy with the appearance of the tap, thought it might be a bit flimsy but not so.
Very Happy with my purchase
By
Steve Jackson
on 5th February 2018
I have found UK Water Filters to be very reliable and there service to be excellent.
I have been using the under sink water filter for approximatlely five years
By
Roger Holland
on 4th February 2018
Have always used these guys for my fridge filter since I found them through a Google search. They care about customer service and are always very responsive. You won't be disappointed
By
Richard Knight
on 30th January 2018
An excellent honest company that appear to be helpful and reliable. I would recommend then based on many years of buying water filters from them
By
John Bennett
on 30th January 2018
Product arrived. Well made easy to install.
Best test of its efficiency is my dog.
Never would drink tap water.
Now he will
By
Roger
on 25th January 2018
Excellent product and efficient, courteous and prompt after sales service. Highly recommended.
22nd January 2018
Product was exactly what it was, easy installation (not a plumber) being a new build house this is a must filter. Thank you for your quick delivery and communications.
20th January 2018
Great customer service & product (shower filter) would definitely recommend, no more dry skin!
By
Kelmat
on 19th January 2018
Fantastic product with super customer service, which we have used for over 5 years, plus very quick delivery. Highly recommended.
By
Gordon S
on 17th January 2018
Clear information on website. Order dispatched quickly and email reminders very helpful
15th January 2018
Started using this company in 2015 as what they offer is a cheaper alternative to the over priced Britax filters.
It is also useful that they will also email you a reminder (with a web link for direct order) when your filter needs replacing.
I have been pleased with their services and have had no reason to complain.
By
martin
on 13th January 2018
I have just fitted a whole house water filter from UK water filters.
While I can not say how well the product works until it has been running for a few weeks, I can say that the delivery time and customer service of this company is excellent.
Even when I emailed a question on the Bank Holiday I got a reply within an hour.
And when I needed help regarding installation they got an engineer to call me back within 5min.
Very very impressive customer service in an age where some compaines really do not care.
By
Chris
on 10th January 2018
Swift delivery, easy to fit.
By
Pete B.
on 6th January 2018
The filter was easy to fix and I could see on the website that it had the right fitting. E Bay an Amazon don't show enough so it's easy to rder the wrong one.
By
lou scales
on 2nd January 2018
UK Water Filters Ltd. is in my opinion an excellent company. Their water filters are very reasonably priced and of good quality. Delivery was prompt and follow up service and re-ordering prompts very good indeed. Will certainly continue to do business with them in future. Phillip White, Scotland
By
Phillip White
on 2nd January 2018
I have been client for 4 years, very good product and great customer services.
By
Giovanni
on 2nd January 2018
A perfectly acceptable alternative to the Rangemaster filter.
Good price, excellent delivery, easy and quick to fit and highly recommended.
By
William CARPENTER
on 29th December 2017
Works ok as a water filter
15th December 2017
I am not a large buyer, we buy filters for a domestic refrigerator. The filter turns up quickly after the order is placed, well packaged and this why we would recommend using this supplier
By
I S Eaton
on 14th December 2017
Just what I need - an email from them came through to me on the day the warning lights changed colour on the fridge, clicked on the link, and 2 days later the units were with me.
So easy, so simple, so good!
By
Gordon
on 11th December 2017
I've been using UK Water Filters for 15 years. Great value for money, and fast efficient service. I've only ever had one faulty filter from them, and they replaced it next day without question.
By
Graham
on 9th December 2017
Product and customer service excellent. Even send you reminders
By
Phil Small
on 8th December 2017
Excellent to deal with, very good when calling for help and advice on tap/filter combination. Quick delivery, and they follow up to ensure customer is satisfied. Highly recommended.
By
Mike Gatti
on 7th December 2017
Helpful company which comes with a reminder to replace filters. Delivery prompt.
6th December 2017
Very Happy with quality of service. Recently had a faulty filter, it leaked, and was sent a replacement free of charge. They are also happy to talk you through any issue with fitting. Highly recommend.
By
Mrs Elizabeth Christmas
on 6th December 2017
Excellent and quick service! Can definitely recommend this company.
By
Robert
on 4th December 2017
Excellent service, with very helpful advice.
4th December 2017
I orignally bought a water filter kit and install that. sine then I have had six monthly reminders to change the filter which great ae it is easy to forget even though I write the install date on a lable. The ordering and purchase is easy and straight forward, delivery is prompt.
Will continue to purchase filters from UK Water Filters.
By
Frank
on 1st December 2017
Easy to use website, lots of help given with choosing the correct product, which was delivered quickly and efficiently. Very helpful aftersales service. Have used this company for several years now and would recommend without hesitation.
By
Anthony Perl
on 23rd November 2017
No nonsense, very sensibly priced, good quality, reliable delivery.
22nd November 2017
The filters which I ordered arrived promptly, were quite easy to fit without leaking, and appear to do the job they are designed for.
14th November 2017
I found the company extremely helpful to me when I was asked to place an order for my Managing Director. I had limited information and do not have a technical background so I found your helpful customer service people so polite, helpful to me that my job was was easy. I placed my order with no fuss and your team answered all my questions. Delivery I required was urgent and it arrived quickly with no fuss. I will definitely use this company again. Thank you
By
Pauline Hayward (Primary Water Treatments)
on 10th November 2017
Easy Company to deal with.
Good value, prompt delivery and they obviously care about customer service.
I highly recommend this Company and its products.
By
Terry Colman
on 2nd November 2017
Difficult to obtain the correct water filter for my model but the company supplied the right item first time.
By
keith John middleton
on 24th October 2017
I have been using UK Water Filters for more than five years. They are friendly, knowledgeable and helpful and they even remind you when you need to change your water filter.
By
Caroline White
on 23rd October 2017
as soon as we fitted the filter the tea was so much nicer with no scum round the cups
By
steve richards
on 21st October 2017
Have always been happy with the service, if ever any problems they have always been quick to respond and rectify the matter. Overall a great firm.
By
Kev
on 17th October 2017
We renewed our filter twice and and think the filter is great.
We even got a recycling refund for sending the old one back.
This is a brilliant filter compared to systems other systems that are on the market.
By
Mr foster
on 6th October 2017
From the first order to the most recent, the service provided has always been impeccable.
Items (water filters) are dispatched promptly and there are always follow up emails to check whether the item has been received.
I also receive an email six months after delivery as a reminder that a new filter is required.
Great company, personal service. Wouldn't use anyone else.
By
Ivor Gatland
on 4th October 2017
I purchased a water filter kit (filter, plastic pipework and dispensing tap unit) from them over 6 months ago to replace a unit for which I could no longer get filter cartridges. (The old unit was NOT supplied by this company).
Price good, delivery good, product well packaged and handy tips included. They also supplied an inline isolating valve to simplify changing the filter cartridge.
They noted my purchase date and sent an email prompting me to change the cartridge on the 6 month anniversary on the installation. Again the supply process was good and the product good.
By
Brian Henderson
on 2nd October 2017
Bought a new house with water filter installed - and a sticker with UK Water Filters number stuck to the filter. Were very helpful when rang for guidance.
This is our second order which arrived promptly, well packaged and nothing missing. Even has new contact and replacement reminder labels to stick on the filter!!
Thanks for a good service!
By
Ian
on 28th September 2017
I'm really pleased the filter, it does what it says on the tin! It keeps the water clear and reduces hard water and build up on shower and does make it feel softer.
Has made a difference and feels a lot better showering with the filter than it does without.
By
Lawrence VanderMolen
on 21st September 2017
The water filer is doing its job so far. We are in a horrible water area and it has kept the washing machine clear and less fur on the kettle. There has been no issues and this is our second filter. The filter doesn't clog up at all so it is great.
We are in a high chlorine area and the water has really improved with the filter.
By
Martin
on 21st September 2017
This was my first dealings with UK Water Filters Ltd. I was unsure if the filter would replace the one I have, I used the Live Chat, and was dealt with by Laura-Jayne, what a fantastic lady, she was so helpful, friendly and went above and beyond the call of duty, to ensure that I received the right part, she is a credit to the company, more companies should take an example from UK Water Filters on how to give great customer service, again thank you, I will use this company again without hesitation.
By
Brian L
on 15th September 2017
we received the new filter and my husband has fitted it. We returned our old one in the post as requested. Thank you so much fo your quick , efficient service.
By
Mary
on 25th August 2017
Very good company to buy from
By
Julian
on 23rd August 2017
Very helpful and they supply a good fridge magnet with all there detail brilliant after thought, this is good company thinking of there customers.
By
Mark Colvin
on 14th August 2017
Exstremely efficient,did exactly what they said,delivered on time,very pleased will deffinately use again
By
Linda davies
on 14th August 2017
I wanted replacement filters and they explained which I needed and then despatched them immediately.
The instructions were clear and with the help of a friend we fitted them quickly and easily.
8th August 2017
Great company for water filters. They are helpful as they keep your information safe and remind you to place an order when It's due. They know what you need from previous orders so reordering is very quick and simple. I can thoroughly recommend them.
By
Helen Green
on 8th August 2017
Very prompt acceptance of order, slight Royal Mail delivery hic-cup but after telephone call to UK Water Filters very polite customer services immediate replacements dispatched with no quibble arriving next day!
Excellent product, great service will use them again.
By
John C Fleet
on 3rd August 2017
Can not give a 5 for 'value' as we always want things cheaper.
Positive response when my filters were late arriving, postal issue not UK Water Filters.
Follow up phone call and confirmation email from UK Filters followed.
By
simon burbidge
on 1st August 2017
Excellent customer service. I have only just fitted the filter so I can't say much about it at the moment but the water tastes great. Very good value for money.
1st August 2017
I am very satisfied with the prompt service provided by UK Water filters.
By
Thomas O'Neill
on 29th July 2017
I have dealt with this company for a few years now and they have gone above and beyond to help me. They keep in contact and remind me when my filter is due. Would recommend them every time.
By
Elaine
on 28th July 2017
I have always found UK Water Filters helpful & very efficient, & I have been using them for quite afew years now.
By
Anthony Browning
on 25th July 2017
Very good service quick to deliver and they send a email to remind you when it's time to order a replacement I have this company many times and would recommend them to anyone
By
Phyllis puddifoot
on 19th July 2017
Easy to order online, delivered quickly, very easy to install and an excellent service. I will definitely recommend this company and will be using them again.
By
Andrea Bryce
on 14th July 2017
This product has really helped my skin. the company staff are very helpful and quick to reply
By
Claire
on 12th July 2017
Very efficient, with an excellent reminder service which ensures that filters are current, and consequently water is fine. Order to delivery lead is always down to a minimum.
By
Alan Lovell
on 6th July 2017
Does what it says on the tin. Both product and service.
I have found this company very helpful & will continue to use them for anything connected to my undersink water filter. Nothing is too much trouble for them.
By
Doris Law
on 5th July 2017
This is not the first time I have ordered from UK Water Filters. They provide a quality product and deliver promptly. Great value for money. I would definitely recommend using them.
By
Mahmood Aslam
on 5th July 2017
I found these guys on line and they already had some good reviews. I needed some parts to get my water and ice dispenser in my fridge working again, they arrived within two days, were absolutely right and good quality. I will be using these guys again for sure!
By
Mark M
on 28th June 2017
Very easy order process after getting reminder via e-mail. Easy to forget filters need changing
27th June 2017
Always a fast and reliable service.
By
Albert Henry
on 27th June 2017
There was a slight delay on the goods being dispatched as I received a dispatch notice saying the item was on its way but it took longer than anticipated .As soon as I contacted them though the item was received really quickly and they were in contact immediately to ensure I had received it and were very polite and helpful .I have recommended this company now to others who were equally delighted with the service .
16th June 2017
Very professional service. Good price and quality. Quick delivery. Nothing bad. I raccomand it.
By
Letizia Taberini
on 12th June 2017
Excellent company, have been using their water filters for around 10 years. Never had a problem with them. 1st class service. I would definitely recommend this company.
By
Colin Roberts
on 2nd June 2017
Quick delivery, easy to install using supplied instructions.
Overall, great service.
By
W. Clubb
on 26th May 2017
I have been using UK Water Filters Ltd for the past seven years and can only say the filters
are first-class , and the service and delivery have been excellent ------ Mr C Spencer
By
Mr Chris Spencer
on 25th May 2017
Very professional company, helpful and reliable!
By
SF Westbury
on 24th May 2017
Brilliant service always. Promptly delivered and followed up with a message to ensure my filter has been delivered safely. I have been using UK Water Filters for some time and have recommended the company to friends and family. Excellent customer service.
By
Sandra
on 22nd May 2017
Used this company for a good few years. They are always helpful and respond to enquiries quickly.
It's a very personal service, you're not treated like a number!
Highly recommended.
By
Richard Ebbs
on 15th May 2017
Very helpful, good product.
By
David Daines
on 15th May 2017
I have purchased my water filters from this company for quite a few years and I have had first class service. I would recommend this company.
8th May 2017
Great company to deal with , Quick delivery , very reliable.
By
Melvin G.
on 5th May 2017
Fantastic company, great product range, good prices and great service. I will certainly be using them again
By
Robert Burns
on 4th May 2017
UK Water Filters reminds me every six months with a message from Edward to renew my water filter cartridge. The service is very personal and I feel like they know me. The filter is delivered in a couple of days and always followed up by a message to see if it has been received (and a reminder to fit it).
All in all a great company to buy from, even though our order is small they show great attention to detail and service.
By
John Gilbertson
on 3rd May 2017
The filters are good quality and they arrived well packed.
First class service
I can recommend the water company's , replacement filter for my Brita tap . It is much cheaper lasts twice as long and performs at least as good as the Brita filter . The service is fast and reliable , with e-mail reminders ,when replacement is due .
By
Les Bradshaw
on 29th April 2017
Order dealt with promptly and efficiently.
Product well up to standard as advertised.
Tips for installation were very helpful.
Would recommend this company and will use their service again.
Iain Steven
By
Iain Steven
on 28th April 2017
I have ought my water filters from this company for several years. They provide consistently good service with prompt response to queries and good pricing.
26th April 2017
Prompt delivery. Excellent product. Very happy with the experience of using them.
By
Pete
on 24th April 2017