UK Water Filters Ltd
Drinking water filters, softeners and anti scale treatments for homes and business - Fast National and International deliveries.






UK Water Filters Ltd
Unit D120
,
Parkhall Industrial Centre
London
SE21 8DE
United Kingdom
Business type:
Payment methods accepted:
Credit Card, Debit Card, Invoiced Payment, PayPal
Opening hours
Monday
09:00 - 18:00
Tuesday
09:00 - 18:00
Wednesday
09:00 - 18:00
Thursday
09:00 - 18:00
Friday
09:00 - 18:00
Business information
UK Water Filters
We are an internet based business that supplies drinking water filters throughout the UK and internationally.
Well established - trading for over ten years.
Trusted by thousands of regular customers.
Get beautiful, purified, healthy drinking water in your home on tap 24/7.
Save money on overpriced, harmful bottled water.
All types of filters for homes and businesses.
Better options than filter jugs.
Great customer reviews.
Free and friendly advice from our team of experts.
To find your best filter option check out our website: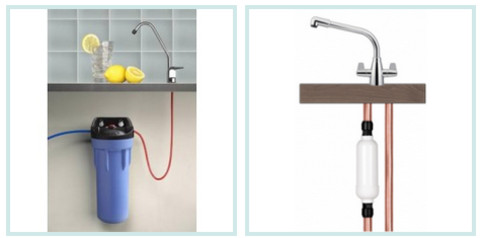 Order by:





4.9 out of 5 based on 843 reviews
I have used this company for several years and have found that their customer service is second to none. The product is always delivered the next day , and the water filter is very easy to fit . I have no hesitation in recommending this company to anyone who requires great service and a great product.
By
David Mitchell
on 5th June 2020
It is difficult to try and find what you want at a good price. I came across this company who were selling the filters I needed for my fridge. The price was great and despite lockdown they arrived safely and quickly. Very happy to purchase from here and have recommended to friends and family. The company even emailed me to check that everything was alright something others never do. Thank you for the excellent service you provide.
By
Phil Britto
on 4th June 2020
Bought as a replacement for our Brita titanium 3 way in line filter, as Brita had stopped making the replacement filter cartridge.
Filter came with all the fitting so that all I had to do was remove the old filter and replace it with the new one. All fittings were pushfit, and the replacement took less than 5 minutes to do. Filter works exactly the same as the old one producing us filtered water without the chlorine taste when not filtered.
By
tONY lEE
on 4th June 2020
Very rarely these days do we experience customer service & quality of products like this company offers. I read a few online reviews before choosing to purchase from them & I wondered if they could really be that good. Well in one word, yes they absolutely were that good. I was wanting to purchase a more expensive system but after chatting with this company they advised I didn't need that one & the cheaper one would more than meet my needs. Who's ever heard of that? A company more interested in meeting the needs of its customers than making more money? Well you have now. Thank you UK water filters There should be many more companies with your ethics.
By
Rebecca Taylor
on 3rd June 2020
Good service and delivery during the coronavirus lockdown. Filter arrived well packed and with easy to follow instructions.
By
Geoffrey Hill
on 3rd June 2020
I have used this company for a number of years and have never been let down of dissapointed with either the service or products provided.
By
Steven Hayden
on 2nd June 2020
Fast easy ordering, delivered on time, easy fit works well.
By
Stan Roberts
on 2nd June 2020
Extremely helpful. Although there was a minor blip in sending two different fittings it was immediately resolved without any pressure.
28th May 2020
Great service and excellent goods.
By
Denise Mead
on 27th May 2020
Filters for scale and after discussion with the Company they assisted with the right media to recharge my existing filter bodies.
Fast and helpful service.
By
Stewart
on 26th May 2020
I have used a water filter for many years in different formats. Starting off with a £100 plus unit that lasted for 12 months before replacement was required.
Using a well know DIY warehouse was the next purchase.
Fortunately I stumbled on these people, who offer an excellent product at a good price with professional backup. Cost and length of service of the filter are important to me, this one strikes a good balance
By
Kevin Wright
on 21st May 2020
Very helpful staff. Great communication. Will use again. Quick delivery.
By
Jacky Read
on 21st May 2020
I have used these guys before and have never been disappointed. prompt delivery at a fraction of the cost of my fridge manufacturers product. will continue with them. Ask about the fridge magnet reminder. Billy
By
billy mcclure
on 20th May 2020
Fast and easy way to get a replacement filter very happy to use on going
By
John Anthony
on 19th May 2020
Fitted the new "UK water filter" in place of Britta inline filter. Taste is far better. Quick and easy. Just one cut on inlet pipe to fit stop tap, discarded whole of britta's System except the tap and (tip) wrote the exchange cartridge date on Calendar in six months.
> Crystal clear, good flow and great taste.
By
Neil Dunn
on 19th May 2020
With the lockdown the post was sadly unreliable but the customer service at Water Filters was very helpful and we eventually received the shower filter via courier. It was very easy to fix to the shower filter and we're looking forward to using it.
19th May 2020
Would not look to buy water filters anywhere else.
By
Neil Ashford
on 19th May 2020
my order arrive just a couple of days after placing order
19th May 2020
Excellent product and superb customer service.
By
Steve O
on 18th May 2020
Excellent company to deal with, good quality filters, great customer service and product arrives within the timescale specified, will definitely be purchasing my replacement filters again.
By
Ian Kay
on 18th May 2020
First filter went missing in Covid postal chaos.
UK despatched a second, first class, without quibble.
Recommended.
16th May 2020
Excellent company answered all relevant questions , helped with the modification needed to connect to my system. Retuned all phone call's promptly , delivered on time ,will recommend to other's
15th May 2020
Excellent customer service - very pleased so far with the water filter which replaced a Blanco one. I would add that not only did I get e-mails asking if the fitting was ok, but a follow up phone call, so I am very satisfied with the service of this company.
By
W HAWKINS
on 15th May 2020
When you buy on line you are never quite sure what you are getting for your money. You cannot pick it up or feel the quality, so you take a bit of a chance. For those of you considering buying this inline filter, rest assured it is excellent quality. However it does not matter how good the product is if you do not have the confidence in the Company that they will give you the back up. I knew very little about in line filters and had questions and I called several times. Despite the company working with less staff due to C19 my call was answered promptly and they could not have been more helpful and made me feel they wanted my business.
By
John Tricker
on 15th May 2020
Excellent personalised service and customer experience, great products!
By
marco buttigieg
on 14th May 2020
Arrived on time: all the parts were there: fitting was easy and the water quality has improved.
14th May 2020
I found the product I wanted by searching using Google. However I needed two extra very minor items ,which I could not find on the Internet. I telephoned and was able to obtain these items along with the new water filter assembly.
There was a little delivery delay due to Covid 19 restrictions.
When the items arrived I was able to fit without difficulty. No leaks!
Thanks UK Water Filters Ltd. for your help.
By
Clive Betts
on 14th May 2020
Excellent service - arrived next day.
Easy to understand installation instructions and easy to install.
The filter takes all the nasty smells out of the water and tea finally tastes like tea!
Well done UK Water Filters - your follow up was welcomed.
13th May 2020
Good service - last year the water filters didn't fit but this was sorted out straight away with no fuss.
13th May 2020
Took much longer to arrive due to the corona situation. But am very pleased not only with the product but also with the customer service, who kept checking on me and offered to send another if it wasn't received.
By
Kelly johnstone
on 12th May 2020
Great business to deal with - personable and professional. Regular and timely reminders when filters need changing are very welcome plus auto link to the same / relevant product. In summary, quality customer service.
By
Mike Aikman
on 11th May 2020
products came very quickly when ordered and does the job!
By
Aaron
on 11th May 2020
I had been looking for a replacement filter or my filter system since the company that fitted it must have stop trading. Found a few online £30. or more plus shipping cost. Luckily I found UK Water Filters Ltd. Excellent quality, fantastic prices - mine was approx £15 including shipping. Also friendly communication & fast delivery. What more can anyone ask for.
By
Elizabeth Scarbro
on 6th May 2020
Have always been pleased with the product and the customer service.promp at reminding but not pushy.I keep my filter on the floor rather than the side of the cupboard because it is easier to handle and service there
By
Ruth Roose
on 6th May 2020
Good product and price, fast service and it makes the water taste better. Bought 2 to take advantage of multi buy so back again in a year.
5th May 2020
I have been a customer with UK Water Filters for the past 25 years and have always found them to be a very reliable company who supply reliable, good value products and provide an excellent after sales service. They respond to questions and queries promptly and have always resolved any issue that may have arisen efficiently. I have no hesitation in recommending the company to anyone who is looking to purchase a good quality water filter that works really well and provides excellent clean and chlorine-free water. The difference in taste is amazing.
5th May 2020
I had a couple of questions that were answered quickly. Ordered filter and housing, delivery time was good due to the current situation and staffing level. Easy to fit and the water look and tastes better already. We live in a very hard water area so the 12 month filter should last for a few months. Thanks for your help.
By
Martyn
on 4th May 2020
Having just purchased an under sink water filter system I wanted to share my views . Despite the difficulties , worries and the uncertainties of coronavirus U.K. Water filters are continuing to provide excellent customer service and support, I must congratulate them in this respect.
Regarding my purchase of the above . My order arrived with free delivery and on time , it was excellently packaged . The water filter including its fixtures and fittings is of extremely high quality , well designed and manufactured in every way possible . Regarding the installation, this was relatively straightforward by following the very well produced instructions that came with the filter , I was particularly impressed with the saddle coupling that was easily fitted directly onto the existing 15mm copper supply pipe . I had no difficulties whatsoever with the installation apart from the expected aches and pains from spending an hour working in the cramped space of a kitchen unit , but at 74 that's to be expected I suppose. The final result was no leaks 10/10 from my wife and first class cup of tea ! And of course 10/10 to uk water filters also . Thank you .
By
Peterhillcox
on 4th May 2020
Excellent advice and service from UK Water Filters as always.
By
Matt Brown
on 1st May 2020
I bought this to replace a Brita Inline undersink cartridge filter system now that Brita have stopped making replacement cartridges.
UK Water Filters website showed clearly how this system will replace the Brita system with useful videos to take you through the process. Ordering was easy and the item arrived quickly with all of the fittings required, even the screw in parts came with plumbers tape on them to ensure a water tight seal.
Fitting took me less than half an hour, including setting the water restrictor at a flow of less than 2 litres per minute and mounting the bracket. It was so simple that I was worried I had missed something! I emailed a picture of my work to UK Water Filters and received a quick response that all looked fine.
After a couple of days of use my family are agreed that the water tastes great. The teapot and our cups are free of scum and hopefully our newly cleaned kettle will stay free of limescale.
I'm really pleased to have found a cost effective replacement for Brita Inline and have no hesitation in recommending UK Water filters. A big thank you to Ed and Jon for being so helpful and answering my questions before and after ordering.
By
J R Simpson
on 1st May 2020
Excellent service. I ordered originally online and thought I had made a mistake by ordering the wrong filter for our fridge/freezer. I had tried fitting them and discovered a different fixing at one end. Transpired that whilst the model numbers were similar between our old one and the new one, they were different. My mistake.
I called late on Friday afternoon and spoke to 'Leanne' the receptionist who promised that someone would call back (oh yeah?) By the evening, I had received an email from 'Ed' in customer services, asking for details of our issue. I explained and he returned the e-mail over the weekend explaining that whilst he could send the exact model number, they were exactly the same filter.
This caused me to re-examine the filter and I discovered that I had inadvertently left part of the old filter on the water pipe. (Confirmation of my ineptitude with all things domestic). Ed also was able to give some advice about re-setting the Filter timer. Highly recommended
By
Bob Dewane
on 28th April 2020
A great service and the reminder email to re-supply the water filter with a simple 'click here to re-order' works very well.
20th April 2020
I have struggled to find Samsung water filters that actually fit my Samsung model due to Samsung changing the keylock for their newer models
These filters are very good and fit my fridge and to ensure you have the correct one, lists the fridge model they will fit rather than just the filter reference which seems to change each time I need to change my filter
I highly recommend using this company for filters and will definitely use them in future for my filters
Thank you
By
Jean Wilson
on 15th April 2020
I got the reverse osmosis system installed six months ago, and decided to leave it six months before doing a review,to see how it performed.
I have to now say I'm delighted with the quality of water this system produces; and so glad l got it installed. As for UK Water Filters, their customer service is absolutely first class, as they are eager to provide hassle free installation and answer any queries promptly.
I would not hesitate to use this company again, and would definitely recommend them if you are thinking in getting a water filtering system installed.
By
Tommy
on 14th April 2020
They have supplied replacement filters to me for several years. Never had a problem, I would recommend.
By
John Cooper
on 14th April 2020
Have used UK Water Filters for a number of years and they have always provided an excellent service. When you order a new filter the turnaround is quick. On top of that they remind you when your filter is due to be replaced., which is very helpful.
By
Chris
on 14th April 2020
This company are great & provide a fantastic product! Will continue to buy again and again and again. Thank you!
By
Danielle O'Reilly
on 14th April 2020
I have been using this company for many years, supplying the water filter for my US style fridge/freezer.
The ordering process is very easy and I am kept up to date as to my order status.
Well done!
By
David Miller
on 14th April 2020
I have used the water filters for many years and each filter has been perfect for my fridge freezer, the service from U.K. Water Filters Ltd has been first class, delivery of the specified order always on time. I recently purchased a water housing with filters and this has proved to be of excellent value and quality for the price. I have no need to research or purchase from any other supplier.
By
Gary K
on 14th April 2020
Excellent prompt service
By
P Cope
on 14th April 2020
Look no further - great company & product, easily 'DiYable' at a fair price. More importantly, really good communications even during the Covid crisis with questions answered promptly.
14th April 2020
What I find very helpful is the reminder to say my Water filter is about to expire & all I have to do is click on the link, job done.
13th April 2020
I have been using this company for several years now and always received quality service, I especially appreciate their reminders to replace the filters.
By
ROBERT CRAWFORD
on 9th April 2020
I have been using UK water filters Ltd for at least 7 years.
The filters gave always arrived promptly and there is always a follow-up email to check they have arrived.
Wouldn't use any other company.
9th April 2020
good servive
8th April 2020
Good service. Customer team very helpful . This is second time I have used Company and would do so again
8th April 2020
I inherited the filter tap, and find it very good to use. Replacement filters are easily obtained from here once I'd found that the filter is called an inline filter.
By
Anne R
on 6th April 2020
Quick delivery. The reminders are helpful. Fitting the second replacement was very easy having learned how to do it the first time.
By
Alan
on 2nd April 2020
Have used this company for years. Excellent prices...Excellent service
By
Sue Cross
on 1st April 2020
I am very impressed with services. The company are very good and helpful.
By
Karen
on 31st March 2020
Always arrives quickly and is easily fitted in a few moments. Brilliant taste and no 'fur' in the kettle
By
Kathy7721958019
on 31st March 2020
Easy to use website. Good product Range and Excellent customer service.
By
Maurice Wickham
on 31st March 2020
Some combination of coronavirus and my computer's autofill putting an extra line in to my address meant that the package took far longer than usual to turn up. But UK Water Filters kept in touch via email, and I was always confident that the parcel would turn up, as indeed it did.
No complaints, will use them again.
By
Angus Mackenzie
on 30th March 2020
Prompt delivery, excellent prices and friendly service is why I have been buying a replacement water filters and any spares that I need from UK Water Filters Ltd. Beautiful drinking water on tap with no taint, clear tea and soup; it was certainly a life changer when I decided to buy a permanent filter rather than use the jug type which I had been using. Thank you.
27th March 2020
A very good product with a excellent back up service to remind when the filter is due for changing .
By
Michael Samways
on 23rd March 2020
Really good contact and great reliability. And the price is a good one for the water filter.
Will continue to use them for my water filters
Terry Langley
22/03
By
Terry Langley
on 22nd March 2020
So easy 6 monthly reminder, simple to fit and so much cheaper than branded filters.
20th March 2020
Good quality filters
Customer service are helpful
By
Julie
on 18th March 2020
I have not fully checked the market to see if I could obtain the filters more cheaply and have therefore given a 4* rating for this question. However, pricing appears very reasonable and the service given is 'personal', fast and efficient. Technical help is also available if needed.
I have no hesitation in recommending them having used them myself for the last 3 years.
By
Colin Melhuish
on 16th March 2020
Good product, excellent customer service.
12th March 2020
Had a slight problem with the product which was sorted out very quickly. Product and customer service both excellent.
12th March 2020
Had an issue with my original product going missing in the post however thanks to the quick and efficient customer service a replacement was sent out and received in no time. The product is great, good value and I'm likely to purchase my replacements from here in the future
By
Nicholas Cuffe
on 9th March 2020
I didn't get the tap I ordered as it was discontinued, however it is still on the web site but a substitute tap was delivered which hopefully should be ok
Customer service is good.
By
Brian
on 5th March 2020
I have been using UK Water Filters for many, many years now and will continue to do so. They have been most reliable, always helping with any questions I may have and when you place the order, it arrives very quickly. Totally satisfied with this exemplary company. Buyers can buy here with confidence that you will be totally looked after with your purchases. 1st Class Service!!
By
Richard Wallis
on 4th March 2020
Very easy to find exactly what you require. Excellent information and help from customer service. Will definitely be using them again. A highly recommended company.
3rd March 2020
I have been using UK water filters for a number of years and will continue to do so as long as they are available.
By
Angela
on 2nd March 2020
Over several years I've purchased from UK Water Filters & found their Customer Service & quality products second to none. Always a pleasure to do business with this Company.
By
Ian Watson
on 2nd March 2020
Water filters are good quality and a reasonable price. Been using for several years now with no issues. My most recent order however went astray, but the customer service team swung into action and sent replacement filters by first class post without quibble which I received the next day, as promised. Keep up the good work!
1st March 2020
UK Water Filters, usually so reliable, I was surprised when my filter and leak preventer failed to materialize through the post. A quick email to Edward who was equally quick to reply, saying the items had been mailed and to check the local Mail office as sometimes the postman fails to leave a card. As it turned out both filter and leak preventer had been left in a 'safe' place by a stand-in Postman who left no card . So thanks to Edward for really excellent customer care and UK Water filters
for an excellent product.
28th February 2020
Having run various businesses over the years myself , I am fully aware of the of the importance of providing excellent customer service in conjunction with great products. I have used UK Water Filters products personally for a number of years and found absolutely everything of excellent quality, of a competitive price and most importantly that delivers exactly what they state as to the performance.
I would further add that in addition, the level of customer service, advice and help both via phone and email is also superb and willingly provided. Suffice to say that I am a very satisfied customer and have no hesitation in giving a 5 star rating and highly recommending this Company and its products.
By
Steve Hutchins
on 28th February 2020
Great Company doing everything on time; we, unfortunately, took much longer to fulfil our part of the relationship!
By
Mr and Mrs A. M. Hoggett (Tony and Nicci)
on 27th February 2020
Value for money. The company contact me to advise that the filters due for renewal, great as I don't have to remember or react when the colour changes on the fridge.
Easy to re-order and all packaging eco friendly and delivered promptly
26th February 2020
We were looking for a replacement water filter to replace an expensive one which started to deteriorate after only 18 months but was Supposed to last 3 years. Uk waterfllters helped us to find the correct alternative and although we will have to replace their filter every 6 months it is so much cheaper and a great product. Thank you for your expert advice.
By
Janet
on 25th February 2020
A fantastic product which we have used in our house for many years. The delivery, price, instructions and quality of the water filters are excellent which means we will continue to use them for many years, keep up the great work.
By
Benjamin Foxcroft
on 24th February 2020
First class service always available for advice. Gives standard of service normally only found in local company
By
peter
on 24th February 2020
Very easy to deal with, their website is simple to navigate and the items ordered arrived promptly.
By
Craig Forrester
on 24th February 2020
One of the most customer aware on- line businesses around.
Service if very efficient and when I have had the need for any assistance, they have been extremely thoughtful. I
By
Stuart
on 21st February 2020
I've recently moved into my new house and having had a UK water filter in my last house, I didn't hesitate in purchasing another one. I had a separate tap and filter, so easy to fit following the step by step guide supplied.
By
Jon
on 21st February 2020
The people at UK Water Filters are very knowledgable and helpful .
The replacement for my obsolete Brita In Line Filter System arrived quickly and was easily fitted.
It works fantastically well and the replacement filters are considerably cheaper than Brita.
Highly recommend!
20th February 2020
Best water filters in the country, always reliable for clean water to make a good cup of tea.
18th February 2020
Super quick and efficient service. I get 6 month reminders and easy re-order.
17th February 2020
We have used this company for years and would never go anywhere else. The product is fabulous and reasonably priced. They send reminders so we know when to change our filters & they make reordering really simple. In addition their after sales support is second to none - any problems we have had have received excellent support & everything has been solved. We recommend them wholeheartedly.
By
Caroline
on 15th February 2020
Every aspect of my purchase was excellent. I had chosen a slightly different model online but was quickly changed by a phonecall. Extremely pleased. Good instructions enabled me to fit the system quickly, which is now providing us with great drinking water.
By
Charles Home
on 15th February 2020
I would highly recommend this Company. The Water Filters are excellent products. Provides friendly service and prompt professional advice if required. Have used their replacement filters for many years and totally satisfied. Long may they continue.
10th February 2020
Really impressed with my RO system, a few teething problems on installation but all readily solved by great customer service and communication. Great not to have to fill up my distiller every night (not to mention the savings on electricity) and such a luxury to have purified water ON TAP! :)
By
M Gray
on 10th February 2020
The filter l bought made a real difference to the drinking water, and the service was perfect.
7th February 2020
Was using a well know provider in the Midlands , they were very unhelpful and rude .
Changed to UK Water Filters and they have been brilliant.
By
Gary
on 7th February 2020
Great product, great service. Quite expensive but helped by the £50 recycling incentive!
7th February 2020
Efficient and very helpful and friendly service. Thoroughly recommend.
6th February 2020
Very helpful and we are sent a reminder for when the filter needs changing which is ideal for us.
By
emma
on 4th February 2020
well packed good customer service post a bit slow but I should have used 1st class post
By
Graham
on 4th February 2020
The Brita P1000 conversion kit arrived very quickly and communication regarding delivery by DHL was good.
My original installation was slightly different and I required different pipe push fit connectors.
I mailed UK Water Filters with a photo and after confirming details were correct the new push fit pipe connectors arrived by DHL the next day.
Installation was easy with no issues.
I can highly recommend this filter conversion and UK Water Filters.
By
S. Hilton
on 3rd February 2020
I have used this company for some years and will continue to do so. A water filter cartridge recently arrived broken in transit, and they sent a replacement without a quibble. good manners - good business.
28th January 2020
I've been a customer with UK Water Filters for years. They are thoroughly reliable in terms of product and delivery, but absolutely outstanding with their customer care. What an efficient and professional service - thank you!
By
Margaret
on 27th January 2020
Excellent customer service. Queries answered in a prompt, friendly and helpful manner
23rd January 2020
They are easy to contact and advice is readily available.
Having just renewed the filters and increased the tank pressure, I was disappointed with the capacity and flow rate. Although only two years old, I was advised to replace the membrane as I am in a hard water area. I did so, and the resulting flow and capacity are back to their original state. Excellent.
By
Philip Lloyd01334343551
on 23rd January 2020
When I ordered my water filter it arrived as promised. Unfortunately, there was a part missing, but after contacting UK Water Filters they got the part to me very quickly. I fitted the tap and all is working well. I was then contacted a little while after to make sure I had received the part and that everything was working properly. That's customer service.
By
David
on 23rd January 2020
Initially drawn to very competitive pricing; goods received very promptly; very helpful and knowledgeable subsequent service support.
By
Mr A Beal
on 23rd January 2020
Excellent service, fast response, easy to reorder, value for money with good follow up after the event.
21st January 2020
This company let me know when to reorder new filters and how often they required changing
Upon order being dispatched very quickly I had a email stating approximately when they would be delivered
After delivery I received another email asking if everything was delivered correctly and in good condition
Could not fault this company
By
Norman Harriman
on 20th January 2020
I can always recommend UK water filters for there reliability and there efficient service.Would not use any other company. Thankyou. Alan.
By
Alan Gapper
on 18th January 2020
The filter is very easy to fit and good value for money and also very fast delivery
By
Kevin
on 17th January 2020
I have been purchasing water filters from this company for a number of years and can thoroughly recommend them.
By
R .Sidgwick.
on 17th January 2020
I have been buying my replacement water filters for at least the last 10 years from this company.
I rely on them to send me the reminder to replace filter, just click on order, pay online. Within couple of days it's with me.
Very quick professional service, but still with the personal touch. As know I can phone & speak to real person, not a robot, if have any questions.
By
Patricia Huntter
on 17th January 2020
Fast, efficient service, hassle free. Good product.
By
Judith Compton
on 15th January 2020
Great customer service and speedy delivery. Great value for money.
By
Simon
on 15th January 2020
Very Friendly staff and always respond to any queries promptly and effectively overall a very good product and service
By
Marc
on 14th January 2020
I can't remember how long I've been getting my water filters from these guys . Must be 12 years
Prompt delivery, excellent price, excellent customer service
Would thoroughly recommend
14th January 2020
Quick delivery, correct item, good quality.
By
Ed Palmer
on 14th January 2020
UK water filters offer a personal touch that is lacking from a lot of retailers.
In all my dealings with them, I always feel that they know what they are talking about, and they don't try and sell you products that you don't actually need.
I also really like their approach to recyclable packaging and reusing parts to save on plastic use.
They have a good website, and also real people on the end of the phone :)
By
Dave
on 11th January 2020
Excellent company to deal with. Product is of good quality and entirely reliable and their communications are user friendly. I recommend them without reservation.
By
Anthony Perl
on 10th January 2020
No problems. Price good. Delivery prompt
By
Peter Hewitt
on 8th January 2020
great product great customer service
By
MRB
on 8th January 2020
The filter is clean easy to fit. Works well. It gives me confidence that I will be reminded when a new one is due to be fitted.
8th January 2020
The filters do exactly what they're supposed to do for a lot less money than the branded equivalent and the order process is quick and easy and was posted same day great service and will continue to use them
By
Bob T
on 6th January 2020
A good experience with this company. The water filter came promptly and my contact with customer services was dealt with quickly and efficiently. The water filter was a direct replacement for a Brita filter which was no longer providing filters. Frankly I wish i had done it sooner as the filter gives great water and a lot more reasonably priced than the Brita filter which were becoming extortionate.
3rd January 2020
I have used UK Water Filters for a few years now and regularly order the replacement cartridge for my under sink water filter.
When they introduced the "leak stop device", I jumped at the chance to instantly stop a flood! The device is very compact and easy to fit - better than risking water damage.
UK Water Filters are always great value, very helpful and very fast delivery. Highly recommended company.
3rd January 2020
Have been using this company for many years.
Always good service and helpful advice.
Product always works very well.
A recent delivery arrived one filter short but a quick phone call produced an immediate apology for the error and another filter arrived as promised by next post !
Highly recommended reliable supplier of good products.
By
mike
on 30th December 2019
Great service and communication
By
Steve
on 28th December 2019
Great service will definitely use again
By
Kevin G
on 26th December 2019
I have been using this company for over 6 years. They were so helpful in helping me choose tbe best product for my circumstances and could have very easily talked me into making a much more expensive item but they didn't. The advice they gave was perfect for the size of my property and my needs. They send enough reminders that my filter needs changing but not do many that it gets annoying and if a problem does arise they are but a call or email away. 10 out of 10 in all aspects of this company. My tea tastes amazing ♡
By
Fatima
on 24th December 2019
I've been using UK Water Filters for quite a while now - in fact a water filter from them was the first thing I had fitted when I moved into a new home!
The company makes having decent, drinkable water literally on tap very easy. When you buy from UK Water Filters you get helpful advice from the word 'Go' - and they don't try to sell you things you don't need or more than you need. You can get immediate advice if you are unsure about anything when you're fitting your filter or tap - but they make it all pretty clear anyway.
UK Water Filters run a reminder service into the bargain (free of charge), so all it takes to order a new cartridge when you need one is a few clicks straight from your inbox. Very impressive.
I shop around, always looking for the best deal - and this company can't be beaten on a price-and-quality basis. Amazing.
Best of all, perhaps (in these days of horrible customer service...), is that they're a friendly bunch of people and highly responsive to customers contacting them.
Highly recommended!
By
Maryon Jeane
on 23rd December 2019
I have used this company for years and have always had great service with, reminders, quality and delivery. However, I had my first problem with a delivery when ordering my last filter but was then really impressed with the way the company dealt with the problem.
Speedily, efficiently and with no quibbles.
I will use again.
By
Paul Edwards
on 20th December 2019
Great product backed up with good service
19th December 2019
Your service was excellent. Filter fitted without difficulty. Thanks very much.
By
g karlson
on 13th December 2019
Used them for fridge filters for @ 10 years.
Good products excellent instructions and service is first class ie reminders sent when new filter required etc.
Excellent Company
By
Alan W
on 12th December 2019
Have been using this company for the last few years, they have great information on the website, helping you to choose the products you require, at a very good price, the after service is excellent always get a reminder that I need to change my filter, I would recommend them to anyone.
By
James Sayer
on 11th December 2019
Don't have to remember when filter needs changing you get Emailed.
Strong housing unit.
Could do with recycle option for filters, with returnable packaging ie rigid plastic tube with built in address pocket .
By
Harry X
on 9th December 2019
From the initial contact in order to find a suitable replacement filter system to the one I had been using for over 20 years , I have found UK Water Filters to be very helpful on all questions raised about their products. Having experienced nearly 6 months of my new system and enjoyed the improved filtered water I can thoroughly recommend the products and this company's helpful and friendly service.
By
Ian Harper
on 6th December 2019
Excellent, efficient service. Thanks.
6th December 2019
Very good service and kept up to date with order. Fast response to emails.
By
Jackie clemit
on 5th December 2019
Excellent service, highly recommended
By
David Osborn
on 5th December 2019
Great customer service and contact from this company. They offer a free reminder service to replace filters at end of life which is great.
4th December 2019
Brilliant service, what I ordered arrived on time a was perfect for the job it was intended for.
By
George Cayley
on 2nd December 2019
always brilliant service … communication, delivery, packaging - now eco friendly which is great, can't fault anything, been using them for 10 years
By
Cathryn
on 30th November 2019
I managed to replace an obsolete water filter with this company.
The filter arrived fine, and worked well. I also appreciated the friendly support from the sales line, who took time to convince me that there really wasn't any skilled labour needed -- it's a straightforward job even I can do. They supplied the conversion kit and parts to convert the old size fitting to the new one, and their sales staff followed up with emails to make sure all was OK. Just received my 6-month replacement reminder (2 days after my wife remarked the water tasted funny...).
Good outfit.
By
JonM
on 29th November 2019
Neat (compact) solution for a whole house filter. Excellent follow up service and the man in technical totally went the extra mile to make sure my set up was correct, I understood it etc..
By
Julie Starr
on 29th November 2019
Great product and a very efficient company to deal with
By
Neil Woodley
on 28th November 2019
Terrifically priced product. Easy to have installed (reverse osmosis kit). Quick response to my query and able to supply extra products in timely fashion. Regular reminders for the replacement filters. This good as some require replacement every six months and some 3 years so useful to have company track for you. Definitely recommend.
By
Simon lamb
on 28th November 2019
I've always found this company easy to deal with. They answer queries promptly and are unfailingly helpful. For example, they send reminders when it's time for your filter to be changed, but if you tell them that actually it took you longer to get round to fitting the last one, they'll take that on board and contact you again at the appropriate time.
Just recently, the filter I ordered got lost in the post. They suggested going to the sorting office but when I explained that I'd only recently got out of hospital after an operation and couldn't do too much, they just put another in the post at no extra cost. Brilliant service! I'd wholeheartedly recommend them.
By
Anthony
on 27th November 2019
Easy to install and produces great drinking water.
26th November 2019
Very fast response.
Easy to fit replacement for discontinued Brita water filter
26th November 2019
We have been using your filters to our fountain now for more years than I care to count, with a new filter every six month!
To refit os easy and the total amount of time to exchange new for old filter is about 30 minutes!
So new fresh water every six months, which is cleaner and tastes better than from the cold water tap, so what are you waiting for...try it!
For the health of your family, it is on tap!
25th November 2019
The filter works well. My husband was able to fit it himself. The ordering process is easy and any emails I have sent have been answered in a timely fashion. I have really appreciated the reminder to buy a new filter in time for when my next one was needed. They have even emailed to check that we have managed to fit it ok and asked if we needed any help with anything. So all in all a great service.
By
Jackie Stilgoe
on 25th November 2019
I ordered a water filtering system as i wanted to avoid buying plastic water bottles and opt for a healthier alternative. After lots of research i ended up purchasing one of the budget filtration systems that gets installed under the sink. The installation was indeed a breeze as per the instructions, and was so happy with the purchase and more importantly the water taste. After about 4 months of usage there was an issue with the default provided tap but after communicating with Ed, he promptly replaced it no extra cost. The tap was replaced within 5 minutes and i couldn't be any happier! Absolutely recommended!!!
By
Tom Stefanou
on 22nd November 2019
Your service is always first class. We had a problem with delivery this time and you sorted this out first class
By
colinrjay@hotmail.com
on 22nd November 2019
I couldn't do without my water filters. I can really taste the difference. So easy for re ordering too. I love the email to remind me to order. Can highly recommend this company. True professionals.
By
Gilly Delon
on 22nd November 2019
First thing first, I would like to give a big thank you to UK Water filters and the team for their help during the purchase of my Brita in Line Replacement Filter Kit.
Having searched for genuine Brita filters for my titanium 3 way tap, I promptly realised these were now obsolete. So the question was what to do next.
Not wanting to remove or modify the pipework supplied with the original unit I decided to fit the above kit being sold by UK Water filters. Fitting is simple, Just remove inlet/outlet pipes from the original Brita filter and transfer these to the new filter body.
Although not required I would recommend fitting an 8mm shut off valve which is easily fitted by cutting inlet pipe in a convenient position. This will then make future filter changes a much easier process without having to isolate the main water supply. Please make sure that both pipes are also pushed fully home in both inlet/outlet connectors to prevent any possible leaks.
Conclusion. After running sufficient water to prime filter and allow any air bubbles to escape, I am thoroughly impressed with the build quality and performance from this unit.
By
Dudley H
on 19th November 2019
Good item and easy to fit after I sorted the space requirements. Appears to work well but as only fitted last week I am unable to comment on long term use.
By
Richard Ward
on 18th November 2019