Trevor Wales Hypnotherapy Solutions
Face 2 Face and Online clinical Hypnotherapy, BWRT & Psychotherapy working with a wide range of personal issues, including anxiety, addictions, habits & trauma.





Trevor Wales Hypnotherapy Solutions
Room 2
,
Enterprise House,
Par, Saint Austell
Cornwall
PL25 5RF
United Kingdom
Business type:
Payment methods accepted:
Cash, Credit Card, Debit Card, Invoiced Payment, PayPal
Opening hours
Monday
09:00 - 17:00
Tuesday
09:00 - 17:00
Wednesday
09:00 - 17:00
Thursday
09:00 - 17:00
Friday
09:00 - 17:00
Saturday
09:00 - 17:00
Business information
TREVOR WALES HYPNOTHERAPY SOLUTIONS.
Face to face and online therapy appointments available at my therapy clinic in Par, Cornwall
I have been working online since 2011 and work via Skype , Zoom, WhatsApp,
Facebook Video , both nationally and internationally.
I have clients all around the world.
DBS Checked. I work with a broad age range including minors 10 years and upwards.
DIP HYP.LP, GQHP.BWRT Level 1 & 2 advanced.
GHR Registered (General Hypnotherapy Register)
CRSST Registered (Central Register Stop Smoking Therapists)
Easy Quit Smoking System Hypnotherapy Practitioner
Slim via Hypnosis Practitioner
'Gastro Hypnoband' Weight Loss System Practitioner
Rapid Pain Elimination Practitioner
CNCH Registered (Complimentary and Natural Healthcare Council.)
About my service: -
Hello and Welcome
I am a fully qualified Professional Health and Wellness Practitioner working in the field of Mental and Physical health and wellness. I am also success coach and educator, trainer and supervisor for the GHR and I have been active in the field of hypnotherapy since 2004 helping people to feel better and achieve their goals. I run Trevor Wales Hypnotherapy Solutions.

My service is highly personable, freindly,professional, discrete and totally confidential.
I offer a complete and fully supported Client Centered Therapy service using Hypnotherapy, BWRT, Psychotherapy and Counselling with treatments at my clinic in Par, St Austell or within Cornwall and Devon, in the privacy and comfort of your own home.
I also work via video link both nationally and internationally and have worked with clients in many countries including China, The Middle East, Australia and the U.S.A. I have a lot of successful experience working with clients online with a wide range of issues some of them complex. I was an early adopter of working online and it is as easy as working face to face in many situations

I help individuals, groups and businesses develop their potential using the most powerful resource we have - Our minds.
I have a Therapy clinic in the St Austell Bay Business Park in Parr, St Austell just off of the A3082 opposite Par Market.
I set up my practice in St Austell, Cornwall in 2011 and since then have treated many satisfied clients, many of who were happy enough to send me letters of thanks and testimonials, many of which are on my website page and on my reviews page here as well.
I offer a free 30 minute consultation to help you decide whether the services I offer feel mutually compatible with you for your health and wellbeing. There is no obligation at all, however when people decide to take the next step it's simply a matter of making a formal first, fact finder booking to which I offer a generous introductory discount on.
Sessions start from as little as £30.00 for 35 minutes but you can book for up to two hours.
There are times in life where people find themselves grappling with life's challenges and difficult personal issues which affect happiness, health, wellness and performance.
Some of these issues being caused not only by a build up of life's minor irritations but the bigger events in life that may cause trauma anxiety and depression.
As a result of these events people can become limited by anxiety, panic, sleep issues, irrational fears and eroded personal belief structures and feel as if they have little or no control over our lives.
When people contact me for help and I get the opportunity to tell them about Hypnotherapy and BWRT and other therapy interventions I work with and tell them about how they can change people's lives for the better.
I also share a little about my own experiences and how Hypnotherapy helped me create dramatic change in my life and I often ask people presenting with problems and asking about what I do,
" What if you could change that and improve your outlook and performance and how you feel within yourself.. What would it mean for you and how much better would you feel?"
There are many different types of issues that clients come to seek my help for.
Issues such as anxiety, low confidence, self esteem and Issues such as fears and phobias, habits addictions, depression, and intrusive thoughts, psychosexual issues and helping people to achieve personal goals through goal setting, resolving personal confidence and low motivation issues.
I have worked with all of these and more.
I do particularly well with Fears & phobias and Weight management and have numerous positive testimonials to that fact. I am a certified Slim Via Hypnosis practitioner and Virtual Gastric Band Weight loss practitioner
Also as a former long time smoker of over thirty years and also a sufferer of chronic pain I have a special interest in these areas too.
I can show you how you can manage your pain as I do.
If you are a smoker who has had enough and tried everything else and failed I am pretty certain that as long as you are really serious about quitting smoking, I can help you do that.
I used to smoke 60 a day at my peak and I quit in 1999 and have been smoke free ever since
I am also highly interested in past life regression work having explored this area myself. Curiously many people who consult for a past life regression hypnosis session often find themselves clearing emotional blocks and find a better understanding of themselves

My coaching services and the professional therapy skills I use help to facilitate change in a positive and empowering way, helping people to overcome life's difficulties and develop their true potential and help them to be the best they can be.
My services can be delivered in one to one settings face to face or via Skype, Zoom, Facebook Video or WhatsApp. I have helped clients worldwide to create that positive change they were looking for and some of my clients have travelled great distances to be a client of mine.
My services are also well suited to small to medium sized groups in workshops.
I am qualified in the personal development specialism's of Hypnotherapy, Brain Working Recursive Therapy ®, Psychotherapy, Emotional Freedom Therapy, NLP, WSN Counselling, Rapid Pain Elimination and Mind Mediation, Relationships Counselling and Symbio Dynamics ® Success mentoring.
I am also a founder member of the British Brainworking Research Society and a registrant of several professional bodies:-
The General Hypnotherapy Register
The Central Register of Stop Smoking Therapists
The Complimentary and Natural Healthcare Council
The British Brain Working Research Society
I am covered by full professional liability insurance
A little about how I work
Each Client is a unique individual. I use unique and fascinating personality tests that reveal the essence of who you really are and how you tick! My clients love this and find it fascinating. Understanding you better and helping you to understand yourself better leads to better more productive successful Therapy.
There is no other person like you anywhere, so each of my treatments are individually custom tailored for you personally for maximum effectiveness.
From the outset I asses each client's personality to decide exactly what therapy approach to take with them and assess which hypnotic induction technique yields the best results. As all people respond to hypnosis differently, whilst it's possible to hypnotise a willing person, some people are definitely more suggestible than others whilst those a little more resistive need a little encouragement with the right words in the right way.

Where appropriate for the Therapy I am working with, each Client receives a free personalised recording of their session for their own use, to assist in the reinforcement of treatment for maximum change.
For more information, see. https://www.trevorwaleshypnotherapysolutions.co.uk/fees
Order by:





5.0 out of 5 based on 14 reviews
I sought relief from the stress and anxiety I had been experiencing after an upsetting medical diagnosis.
After a chat with Trevor online I had 2 sessions of hypnotherapy with him, one fairly short and the second quite a bit longer, and as a result of these I felt much better and the anxious feelings have gone. I would definitely recommend Trevor Wales if you are considering hypnotherapy for a problem or issue.
By
Sarah Ross
on 6th April 2021
Response from Trevor Wales Hypnotherapy Solutions:
Hello Sarah.
Thank you very much for your positive review. I am delighted to hear that you are feeling much better and very happy to have been able to help .

Trevor Wales Hypnotherapy solutions
Trevor is very professional. I also felt very safe there too. Trevor has really helped with my anxiety and look forward to a few more sessions. Trevor has a very calming voice and we can both talk for England! Thanks again Trevor
By
sarah
on 1st March 2021
Response from Trevor Wales Hypnotherapy Solutions:
Hello Sarah.
Thank you so much for your wonderful review. Thank you for choosing my Therapy Services and I am very glad to have been able to help.

Trevor Wales
After trying many therapists I found Trevor to be the most empathetic towards my addiction. His open and kind approach really did help to dig out my demons. Trevor is very thorough and leaves no stone unturned which has now given me my life back. This man is an Angel on earth...Thank you.
6th February 2020
Response from Trevor Wales Hypnotherapy Solutions:
Hello and many thanks for your review. It was my pleasure to be able to work with you and help you to open a doorway to a new life path. With all best wishes for the future.

Trevor Wales Hypnotherapy solutions
I have contended with fibromyalgia and chronic fatigue for over 30 years and tried every avenue before resorting to alternative therapies, but nothing was helping over the long-term. Being a full-time single-parent for most of my now teenager's life added to the daily challenges and I wasn't coping.
Trevor is a wonderful practitioner that will give you the time you need and cover ALL angles in the gentlest and most effective manner. Since my session, I've been doing much better physically and emotionally, making much-needed changes and as a bonus side-effect, my confidence has been soaring too .
I can't recommend Trevor highly enough - he's pretty much a miracle worker!
25th January 2020
Response from Trevor Wales Hypnotherapy Solutions:
Hello Lydie and thank you very much for your positive review!
It is so good to read a review from a client the other side of the world which demonstrates that people can still derive positive benefits for a wide variety of conditions and ailments even thousand and thousands of miles away. Firbromyalgia and Chronic fatigue conditions are highly complex and little understood by the medical profession and for anyone who contends with these conditions life can be very difficult on a daily basis for many people with them.
Thank you so much for your review of my services and what Hypnotherapy, BWRT and Sanomentology can achieve.

Trevor Wales Hypnotherapy solutions
I'm writing to offer my sincere thanks to Trevor for the help he has given me in correcting my "shy bladder" condition. I lived with this condition for all of my adult life and sadly it had affected so many of the things that I would have liked to have done, such as long distance air travel, going to festivals, going out with friends, choice of drinks when out, being constantly looking for a suitably discreet toilet to pee in, etc. The fear of being caught somewhere where I would have been unable to pee overwhelmed me and caused me to change my lifestyle to ensure that I would always be able to have a "safe" place to go to the bathroom. In my case even a locked WC cubicle would not guarantee that I would be able to urinate if there were other people in the immediate vicinity. Sadly I had consigned myself to live with this condition for the rest of my life, thinking that it could never be fixed. However, following a major change to my personal life in which I left my former wife and began new a relationship in which we promised ourselves that we would make the very most of the remaining years of our active life together, I decided finally to seek some form of professional treatment for my condition. After doing some initial research I discovered that that best chance of fixing this condition was through hypnotherapy to remove the "negative programming" that I was succumbing to and which was preventing me from being able to urinate in public. I found Trevor after a quick search for local therapists and began a series of sessions with him in which we explored various approaches and also delved into what we be believed to be the root causes of my condition. In addition to face to face hypnotherapy sessions Trevor produced a number of audio files for me to listen to and after a few fine tunings we hit on an approach which gradually began to work for me. I listened to Trevor's audio file every night in bed over a period of about 3 months (it doesn't really matter whether you are awake or asleep as the sub-conscious brain is always listening) and gradually I realised this subtle therapy had indeed worked. For anyone who hasn't had this condition it's probably quite hard to understand just how incredibly reassuring it feels to know as I approach a public toilet that I will be able to pee there. Or that I can now board an aeroplane without having to avoid drinking any liquids beforehand for fear of wanting to urinate and not being able to. It's an understatement to say that this treatment has made a huge benefit to my personal life and I thank Trevor for his patience, determination and professionalism in seeing this through with me.
31st December 2019
Response from Trevor Wales Hypnotherapy Solutions:
Hello Trevor.
Thank you very much for your positive review and detailed information which I hope will help many others as this is a very important issue that affects many people of both sexes.
I am delighted to hear that you are feeling much better and very happy to have been able to help and I am also very happy that you have approached me again for more services ,particularly as you now live in Somerset. This all proves how effective the work that hypnotherapists do that it works equally well over distance.
Thank you once again .

Trevor Wales Hypnotherapy solutions
Highly recommended. Last month I did Rapid Pain Elimination Therapy training with him and really enjoyed it. He went much further than I expected and took the time to explain fully the concepts of how it works, what to do and not to do, answering all the questions that I had (of which there were many!)
His explanations always felt like they were given a lot of thought. He didn't say to me things that I wanted to hear and there were a few things that we disagreed on, though not fundamental differences. He was always respectful and understanding when there were any which made me feel comfortable and reassured.
What really surprised me was that, knowing I am going to be self-employed, he took the time to explain business concepts in detail and how he does things and gave many examples of what can be expected, and wasn't fixated on time limits. If we ran out of time on a subject that day, we would resume the next time from there.
He showed me the inner workings of my unconscious mind and went on journeys of the imagination which has had a profound effect on my confidence and thinking. I've decided to go back and do therapy with him on a few issues in mind as I have the confidence that they will be resolved in time.
It was a pleasure to train with him and worth every penny. I would be happy to train with him again.
By
Edward Webb
on 12th December 2019
Response from Trevor Wales Hypnotherapy Solutions:
Dear Edward.
Thank you for such a glowing review. It was indeed a great pleasure to train you and I have every confidence that when you decide the time is right for you to pick up the baton of Sanomentology that you will be an excellent asset to our team.
I am glad that you found my thorough approach of value and I have always believed that when one is working with the mind that we must cover every angle. Our clients trust is in our hands and client welfare is of paramount important and I could see from the outset that you indeed appreciated the importance of this essential factor.
I wish you every success for your future.

Trevor Wales Hypnotherapy solutions
Trevor helped me with a few problems i had with anxiety and confidence that was really effecting all parts of my life, I have not looked back. I always refer friends to him with any problems they have and i have never heard a bad word said about him. Very approachable and a very understanding person to deal with and put me to ease immediately.
By
Amanda Love
on 5th July 2019
Response from Trevor Wales Hypnotherapy Solutions:
Hello Amanda.
Thank you for your review and kind words and also thank you for referring clients to my practice.
It was a pleasure to help you. Anxiety and confidence are for most people the two most common personal issues which can affect so many different areas of our lives. The therapies that I work with do indeed have the capacity to help people make profound effective and efficient personal changes that are in very many cases permanent.
Wishing you all the very best for the future.
Trevor

Trevor Wales Hypnotherapy solutions
After my dentist recommended I see my doctor for medication to help with my severe dental phobia before returning for treatment, I thought I would see Trevor and try hypnotherapy.
I only saw Trevor the once and was absolutely amazed that after just one session my phobia was gone. I have since returned to my dentist, and can now receive treatment, like any normal phobia free person. Which is a miracle after suffering with this severe phobia for about thirty years.
I highly recommend Trevor.
26th June 2019
Response from Trevor Wales Hypnotherapy Solutions:
I was delighted how Hypnotherapy helped you to overcome Dental Phobia and I do understand on a personal level what that is like as for about 20 years I would not go to see a dentist because of fear of needles. I did pay for that negligence but I am certain that overcoming my phobia slowed down the process of dental decay.
People are often astonished that major fears and phobias can be banished permanently in just one session and that in no way is to demean the serious of the phobia, rather it demonstrates how a professionally delivered treatment of therapy can make such a large difference that people often say the benefit is priceless especially if a person has contended with a phobia for many years.
Hypnotherapy offers a completely natural drug free way out using the just the power of the subconscious mind to create those changes.
I wish you many years of being able to visit your dentist as and when you need and indeed it has been encouraging when you have let me know when you have had a dental appointment.
Well done.
Best Wishes.
Trevor.

Trevor Wales Hypnotherapy solutions
Trevor has been helping me with anxiety issues over the last few months.there has definitely been a noticeable difference.hes extremely knowledgeable in his work,friendly and easy to talk to.highly recommend.thanks trevor.
26th June 2019
Response from Trevor Wales Hypnotherapy Solutions:
Hello and thank you for you very positive review of my services.
Anxiety is an area of specialism that I have found myself becoming increasingly involved with since 2011. Anxiety is a useful emotion that alerts us that we need to take heed of certain situations but it is when it becomes constant and cyclical that it becomes problematical.
Anxiety is one of societies most widespread disorders with our ever increasing hectic lifestyles. Left unchecked anxiety can lead to various health issues.
Modern therapies such as Hypnotherapy, BrainWorking Recursive Therapy and Sanometology enable many people contending with anxiety to become anxiety free in a completely natural way.
I am very glad that you have experienced a noticeable difference and I wish you all the very best for the future.
Best wishes.
Trevor

Trevor Wales Hypnotherapy solutions
Whilst I was familiar with hypnotherapy to tackle singular obstacles like smoking or phobia's I have now experienced the positive effects for treating anxiety and emotional blocks. Trevor's approach to his work is extremely supportive, down to earth and created solely for you. With a combination of hypnotherapy and BWRT programme I was able to regain my confidence, improve my public speaking and get my goals and business back in focus and on track.
24th June 2019
Response from Trevor Wales Hypnotherapy Solutions:
Hello and thank you for your very positive review. It is much appreciated.
To achieve successful therapy outcomes for clients, in my humble opinion I believe that it is absolutely essential that our clients are supported and that a custom tailored approach that is down to earth is the foundation of all therapy.
I am delighted that Hypnotherapy and BWRT have brought about the improvements you were seeking.
Often emotional blocks can have very deep roots that can sometimes extend as far back as childhood.
I am delighted that you have regained your confidence and that this has enabled you to improve your public speaking and get your goals and business back in focus and on track. To your success!
Best wishes.
Trevor

Trevor Wales Hypnotherapy solutions
Well I first seen Trevor with my dental phobia for BWRT & I only seen once & it worked. Now seen Trevor again this year for slim via hypnosis & I've lost 5lb so far Trevor has helped me a lot & the CD s are great to listen to & all the advice he has given me has been very helpful to. My diet has changed & I only eat healthy food. Yes I would see Trevor again if I needed to a very clever & nice man.
24th June 2019
Really great experience using Trevor; is helping me with anxiety and is very effective and a great listener, highly recommend
By
Dan Bull
on 24th June 2019
Response from Trevor Wales Hypnotherapy Solutions:
Thank you Dan.
It was a pleasure to work with you and I am glad to have helped you with managing your anxiety to your benefit and thank you for travelling all the way from Paington to come and see me in St Austell.

Trevor Wales Hypnotherapy solutions
Great bloke. Very helpful and professional. He will do all he can to help you with your issues.
Thanks Trevor.
21st June 2019
Response from Trevor Wales Hypnotherapy Solutions:
Hello and thank you very much for your five star rating on all counts.
I do believe I know who you are and it has been my great pleasure to help you on your journey .
Thank you and best wishes for the future success of all you do.
Best wishes.
Trevor.

Trevor Wales Hypnotherapy solutions
Very good. Seen Trevor for my migraines, anxiety, to name a few. Definitely helped and made a noticeable difference in my life
By
Mrs Bond
on 20th June 2019
Response from Trevor Wales Hypnotherapy Solutions:
Hello Nula and thank you very much for your review.
Its always a pleasure to receive positive feedback from happy clients.
I am very pleased that you are happy with the benefits that hypnotherapy and BWRT have helped you with and look forward to helping you in the future should you feel any need for any further help.
Thank you.
Yours Sincerely.
Trevor Wales Hypnotherapy Solutions.

Trevor Wales Hypnotherapy solutions
Editing or updating this listing
Select here
if you have forgotten or are unaware of any log-in details for this listing.
Disclaimer
Opinions expressed within reviews are those of the individual author and are not the views or opinions of Lowi Ltd, My Local Services or any of its employees.
If you have an issue with any review comments then please fill in the
review issue form
and include as much detail as possible.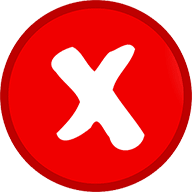 Incorrect data:
If you want to report incorrect information on this web page, then please
contact us
and outline the issue. We aim to resolve most problems within one business day.