Norfolk Coast B&B Cottages & Camping





Norfolk Coast B&B Cottages & Camping
King\'s Lynn
Norfolk
PE31 7BB
United Kingdom
Business type:
Order by:





4.6 out of 5 based on 20 reviews
The Roost is a cosy little room that was perfect for us and our little dog to spend a couple of days in Norfolk. We walked along the coast path as far as we could and got the coast hopper back to Heacham. Hunstanton is really very nice, lots of great little shops although some are closing now for the winter, we managed to even get in a game of bowling! Everywhere is so dog-friendly, not a single place didn't let us bring him in with us, so much better than where we are from. The breakfast was a buffet, lots of choices and everything looked really very nice. The bed was comfy and the styling of the room suited us very well. A really great place to stay and highly recommended
By
Mike
on 13th October 2021
We have just spent a few wet and windy days on the Norfolk Coast in our Motorhome, our first stop was This campsite right on the beach near to Hunstanton. We had such a great time here despite the weather, it was the only site that we stayed at that was dog friendly AND we could have a campfire (much needed to dry our boots off!!) The onsite facilities were kept very clean and tidy, the showers are hot and clean, just what we needed really. Great location, basic facilities, electric hook up, dogs & fires allowed. Plus they have a doggy shower for washing off mucky paws, absolute god send!
By
Jess
on 6th October 2021
With the lovely September sun that we have been having we decided to take a camping trip, was a little chilly at night but was brilliant to be right by the beach in the sun. The campsite is in a perfect location, we love to visit Hunstanton as we were close enough to be able to walk there on the beach. The onsite facilities are great, very clean and lots of toilets and showers. A very basic site but not having kids we really didn't need much, besides a few campervans we had the entre place to ourselves to enjoy a campfire in the evening. Our dog came along too, she loved the sea and the dog wash station was so handy to keep sand out of the tent! We will definitely be coming again, we are close enough to drive up whenever the weather is nice, so lucky really!!
By
Brian
on 29th September 2021
My husband and fluffy baby Max had a great stay in the Woodshed B&B room, it was very cosy and comfortable and had the added benefit of having some outside space for our dog not to be cooped up in the room. There is a beach just a few minutes walk from the room, the beach is huge and great for dogs, lots running around free playing in the sea. We went into Hunstanton, they have many places that accept dogs inside. Our breakfast was delightful, served in a lovely country kitchen, the hosts Nigel & Carol were very helpful in telling us some great places to go for a walk locally. A really pleasant stay and we hope to return next year
By
Denise
on 23rd September 2021
We have just returned from a fabulous stay in the Glamping Bell Tents, they are nicely decorated with nice textile touches such as blankets and rugs. Outside we had a fire & BBQ with deck chairs, so lovely for star gazing and watching the bats go crazy in the evening. Dogs were allowed to stay, this was a huge bonus for us and one of the reasons we booked to stay here, that and it's very close proximity to a dog friendly beach. Local pubs & Cafes are great, everyone is so friendly, the Norfolk Coast is a wonderful place to visit at this time of year, great walks and empty beaches, we felt like we had the place to ourselves at times. The sunsets are incredible and not to be missed, we will definitely return next year!
By
Maggie
on 15th September 2021
We are just back from a wonderful stay in The Old Barn Cottage. The cottage is very well decorated with a lovely bath and huge downstairs kitchen/living room area, we were able to bring our dog with us and everything we needed was provided. Our lovely patio doors opened out onto a courtyard and there was a communal firepit and BBQ with seating. The cottage is just a few minutes walk from the beach and from here its a nice stroll into Hunstanton. Everywhere on the Norfolk Coast it seems is welcoming of dogs, all the shops and restaurants we visited had water bowls and were dog friendly. This is a real gem of a place in a fabulous location, we will be back soon
By
Beth
on 8th September 2021
We are just back from a lovely stay in the B&B, we stayed in the Churnery. A delightful room that is tastefully decorated and has a very cosy feel, everything was super clean and the hosts very welcoming. Outside we had a little seating area to enjoy our breakfast in the sunshine. In the evening we used the communal firepit area, this was lovey looking up at the stars with a glass of wine. The area itself is a nice part of North Norfolk with little shops in the village, we took a drive up to Hunstanton, the town is great with lots of independent shops and some great cafes all of which were very dog friendly. Well would stay again and definitely recommend
By
Martin
on 25th August 2021
We stayed in the new Glamping Shepherds Hut, the hut itself looks out over the countryside view, it's really lovely and makes you feel as though you're in the middle of nowhere.
Inside the Hut is a very comfy double bed with quality linens, we had a great nights sleep, very quiet all around. Toilets & showers are shared with the campers, these where kept in great condition and always had toilet paper available, you can also charge your phone in them. The breakfast table inside was well decorated and handy as it rained in the morning. All the little details and added extras made this a very comfy and cosy stay. Also this is the only Dog friendly Shepherds Hut we could find, the whole of Norfolk seems to be very dog friendly, especially the beaches and the shops. Outside there was a tripod fire pit with BBQ and some deck chairs to sit out in the evening around a fire enjoying the view.
The beach is a few minutes walk away, and what an amazing beach, i had read the reviews about the Sunset over the sea, it is truly incredible to see for yourself, being on the East Coast of England! Around the area are some nice shops and pubs ad Hunstanton is a short drive away, we were very impressed with our little holiday on the Norfolk Coast and would come back again
By
Julie D
on 18th August 2021
We had a lovely stay in the old barn, the cottage is very well thought out, tastefully decorated and a lot bigger than it looks in photos. The bed was very comfy, everything you needed was available in the kitchen, we had a cosy log fire and outside there is a communal BBQ & Fire Pit, great for some social interaction with the other guests. Our dog came along with us, a bed was made for him and little extras to make his stay as great as ours! The area around the cottage is beautiful with lots of great walking routes, you have Ken Hill Nature Reserve, Dunes, Open Marshland and of course the Beach. We walked along the beach from the cottage to Hunstanton, this took around an hour and we lovely in the sunshine, lots of people jet skiing and paddle boarding, such a great seaside feel without all the tacky. Hunstanton is beautiful, very quaint with some great eating options, almost everywhere was dog friendly, The Old Town Beach Café was especially great, lots of choices including a great vegan range. We would love to visit the Norfolk Coast again, and would definitely enquire about availability at Norfolk Coast B&B Cottages & Camping
By
Kev
on 11th August 2021
North Norfolk is beautiful, we spent a couple of weeks camping on the coast and only wish that we could have stayed longer! We pitched up here for a few days as it's right by the lovely Heacham Beach and has direct access to the Norfolk Coast Path, this campsite couldn't be better positioned. The facilities on site are basic but very clean and well kept, the campsite is quite and off the road, open to the countryside, with huge skies at night time full of stars. Norfolk blew our socks off, so much to do and see but yet so quiet and laid back. Nigel was a great host making sure all the campers were ok and that noise was kept down in the evening. We could have a campfire on our pitch and wood is for sale, the campsite is also very dog friendly. We could see lot's of work being done to the site and the improvements being made will really make this a stand out place on the Norfolk Coast. We will have a lovely stay here with everything you need close by and really nice campers, i think the slightly higher price stops the riffraff getting in and makes for a great atmosphere onsite. We would return again and stay here on our next tour of Norfolk.
By
becky
on 4th August 2021
Great sunny stay at this lovely holiday place on the Norfolk Coast, we stayed in their B&B 'The Roost' but they also have a cottage and camping a glamping, really lovely little place on the Norfolk coast near Hunstanton. Our room was very nice, comfy bed and lovely rustic country-style fixtures and fittings. The courtyard and BBQ area was a really great bonus and made it feel more like a cottage stay than just a room, breakfast is continental and served to your room, brilliant selection, and very tasty. We had a lovely few days, the local area is very dog friendly, with most shops and cafes happy to accommodate, a bed for our dog was provided and they have a doggy wash for when you get back from the beach. The beach is literally 2 mins down the way, very dog friendly again and although we have had soaring heat it was never really very busy, such a gem of a place. Great hosts, great location, we will definitely come back, may try our hand at some glamping!
By
George
on 20th July 2021
Booked a last-minute Glamping Tent, Nigel was really helpful and we really enjoyed our stay here at Norfolk Coast B&B Cottages & Camping. The campsite is small but pretty and in a great place overlooking the Norfolk Marshes, the Beach is very close by, you can easily walk it in a few minutes! There is a local shop, pubs and cafes. The toilets and showers are better than most campsites and were kept very clean. The glamping tent was very comfortable and nicely decorated. We had our own hanging fire pit to cook from and a stove was provided. We would recommend a stay here by the beach, the Norfolk Coast is very beautiful and everywhere is really dog friendly, lots of water bowls and dogs allowed in cafes!
By
Lucy
on 15th July 2021
Just back from a wonderful stay at 'The Old Barn' cottage at Norfolk Coast B&B Cottages & Camping. My wife and I shared a lovely few days together in Heacham on the coast of Norfolk, we were blown away one evening while at The White Horse in Brancaster enjoying our dinner, out from under a storm cloud appeared a bright orange setting sun, not at all strange you think, but we are on the east coast of England! We then learned that Hunstanton is a rare place indeed it faces north and has a west-facing coast!
Our stay here really was perfect, with the lovely cottage and its rustic features, to the amazing facilities available to us like a BBQ pit and outside dining area, nothing was not thought of. We would highly recommend The Old Barn if you are looking to stay on the Norfolk Coast
By
Duncan
on 6th July 2021
We took out motorhome out down to the Norfolk Coast for a few days and spent a couple of nights by the beach near to Hunstanton,. This campsite has a great location right by the beaches of Heacham, the views out over the countryside are stunning and uninterrupted by the caravan parks, we spotted all kinds of birds and kites around the area, it really was a pleasure sitting out in the evening together around a campfire (kindly provided by Nigel & Carol). The showering and toilet facilities were in good working order and kept nice and clean. Also a very dog friendly campsite, with great walks nearby and even a doggy wash station for showering down after a sandy beach walk!
By
matt wilson
on 29th June 2021
We stayed at Norfolk Coast B&B Cottages & Camping as a young group of school leavers, about 15 of us, we booked for 1 night at first but decided to stay on for another night as we loved it so much! The campsite was right but the beach, we spent most of our time here and in the evening it was just us, we had a campfire at the site and watched the the sun set over the sea. For some of us this was our first night from home without any adults, Nigel & Carol the campsite owners made sure we were ok and let us charge our phones in the office so we could keep in contact with our parents. We would really recommend this campsite by the beach for young adults as a great place to get together around a campfire and spend a few days off after exams!
By
Annie Mason
on 22nd June 2021
We stayed in the new Glamping Bell Tents at Norfolk Coast B&B Cottages & Camping, they are so pretty! We had an excellent stay, the air bed provided is so comfy, I was sceptical at first but honestly its perfect. The decoration and textiles inside the tent were boho and made you feel as though you were out in the wilds somewhere and were of very good quality. The facilities on site were cleaned regularly, we even had a cool fire pit and wood provided. The best thing is that the beaches are just a few minutes walk away, they never seemed busy as they are so vast, absolutely beautiful watching the sun set over the sea in the East of England! We would definitely visit again and when we do we would like to stay in the new stables that are being built. Great place to stay, highly recommended
By
karen lister
on 15th June 2021
We are just back from a wonderful stay in our campervan on the Norfolk Coast, we spent a lovely few days exploring the nature reserves, Ken Hill (as recommended by Nigel) and the huge open sandy beaches, they seem to go on for mile and miles. The campsite is on the beaches doorstep.
On the campsite we had everything we needed, the showers and toilets were very accessible and very well cleaned, with hot water! Nigel and his team are working so very hard to add more showers, improve the site and make it even better than it already is, but we didn't hear any noise while outside our van. The views over the marsh lands and towards to beach are so vast, the skies so huge we really felt as though we were in the middle of nowhere, so peaceful and quiet also.
Will will visit again for sure as there is still so much that we didn't see and do!!
By
Winifred Martinez
on 8th June 2021
Wow, we had a great time on the Norfolk Coast, the campsite is right on the beach, just a couple of minutes walk away and with the weather we've been having it couldn't have been more perfect! It was almost like camping abroad! The facilities on the site were very nice, well kept and most importantly clean. The hosts Nigel & Carol were most accommodating, there was a problem with the electric as it was so busy but it was swiftly dealt with. The are around the campsite in Heacham is beautiful, a couple of nice pubs and plenty of places to go walking with the dogs. We would highly recommend staying here, you won't be disappointed
By
Andrea Cunnings
on 2nd June 2021
Back from a wet and windy stay at Norfolk Coast B&B, Cottages & Camping in Hunstanton, we love this part of Norfolk and visit often as it is just so very dog friendly. The campsite is great for campervans and Nigel allowed us to bring our 2 labs, although the site is small, it is right next to the beach at Heacham where there is miles and miles of sandy beach for the dog to explore. Luckily the campsite has a doggy wash station to clean off sand and mucky paws! In the evening we were able to have a campfire by our van, this was lovely as the rain had finally let up for a few hours!! Such a great place to stay with an ideal location, be sure to check out Hunstanton town too, lots of dog friendly cafes
By
Robert Ruiz
on 26th May 2021
We stayed in the Old Barn here at Norfolk Coast B&B Cottages & Camping, we were pleasantly surprised to find that they had prepared a lovely bed for our little chap Bernie, they even had bowls down read for us to use and poo bags available! The cottage itself was tastefully decorated with lovely rustic features, a cosy fire and so much space! A family could live here quite comfortably! The room is on an old dairy farm that has been converted into B&Bs with a campsite, the guest accommodations are set away from the camping side of things and felt very private with our own courtyard. We had everything we needed in the cottage for self catering, nice that there wasn't any left over old pasta etc in the cupboards that you find in some places!! the beds were very comfy and the bathroom clean and stylish. A really nice stay, we will be back again soon with friends as the barn has an annex attached so up to 6 can stay. Thanks Nigel and Carol for a lovely beach stay, oh and the beach is only a 3 minute walk down the road from where you stay, there are also lots of walking routes locally to take, a place called Ken Hill was especially nice to walk around with wild horse and pigs. You will be spoilt for choice, a walkers paradise!
By
leslie
on 18th May 2021
Editing or updating this listing
Update your details here
if you are unaware of any log-in information for this listing.
Disclaimer
Opinions expressed within reviews are those of the individual author and are not the views or opinions of Lowi Ltd, My Local Services or any of its employees.
If you have an issue with any review comments then please fill in the
review issue form
and include as much detail as possible.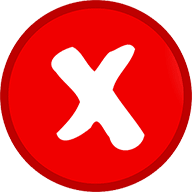 Incorrect data:
If you want to report incorrect information on this web page, then please
contact us
and outline the issue. We aim to resolve most problems within one business day.