My Local Services
The UK Local Business Directory, Review Site and Business Forum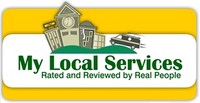 My Local Services
Minerva Mill
,
Station Road
Alcester
Warwickshire
B49 5ET
United Kingdom
Business type:
Payment methods accepted:
Credit Card, Debit Card, PayPal
*Make your listing stand out with a promo weblink*
Opening hours
Monday
09:00 - 17:00
Tuesday
09:00 - 17:00
Wednesday
09:00 - 17:00
Thursday
09:00 - 17:00
Friday
09:00 - 17:00
Business information
Select or scroll down for all of our feedback
We take all feedback very seriously. If you have an enquiry, issue or even complaint, then get in touch.
Please call us on 0333 444 0198 during normal working hours or email us anytime.
If you are happy with your experience with My Local Services and would like to share it with others, then feel free to leave us a review here.
Thank you
The My Local Services Team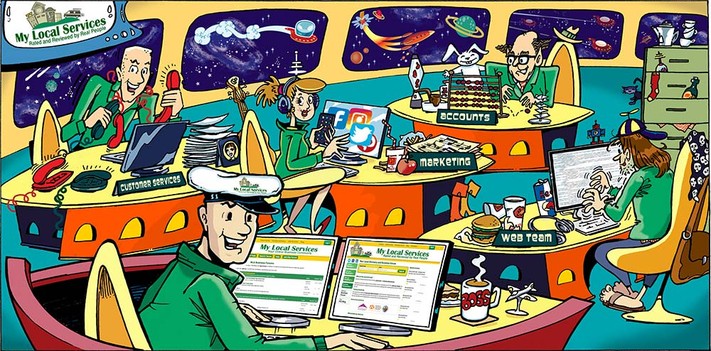 Order by:





4.9 out of 5 based on 207 reviews
Hayley
Got the request done in record time .
Great work !!!
By
D R MacDonald
on 11th May 2022
THANKYOU FOR LETTING ME KNOW VERY KIND OF YOU M LAKIN XXX
By
MAUREEN LAKIN
on 8th April 2022
Thank you.
By
Richard Smith
on 1st March 2022
Kudos to your customer service! You guys are really a big help.
Quality website, responsive team. Always solution-oriented. Thankyou!
By
Peter
on 30th October 2021
Brilliant platform, the free company profile is amazing and the other plans are very good value for money too, also great follow up with helpful information too. Glad we created a profile here. Many Thanks.
By
Sky (Industrial & Marine Silencers)
on 27th October 2021
Excellent and speedy support from Hayley Tucker in customer support.
By
Sean Ellis
on 1st October 2021
I had an issue with a link on MY LOCAL SERVICES. I emailed in the morning, I was reinstated by the afternoon. Brilliant service, thank you
By
ANDY LOVE
on 3rd August 2021
Works great, thanks
By
Paul
on 2nd August 2021
The service from My Local Services is second to none! Hayley assisted on the phone and fully understood my problem. She then put me through to the correct department who were tremendous! Definitely professional, and took the time out to respond in an explanatory email.
I wish all companies were as efficient and helpful as My Local Services. Truly outstanding service. Thank you.
Well where do I start?... I will start with saying a massive thank you to Hayley and Steve.
As I quickly discovered (no doubt) I was hard work at times, I had very specific requirements beyond there anticipated normal remit. They did not have to assist me with other unrelated matters but to them it was natural to make our journey of adding our business to My Local Service as easy, stress free and as comfortable as possible. To be honest I was dealt with both sympathetically and professionally, nothing was ever a problem as they both were so responsive if any inclination of an issue arose this was dealt with promptly. This is what professionals are all about, striving to provide the complete package which they have certainly not disappointed with on all aspects. I would without any doubts recommend both Hayley, Steve and MyLocalServices in general to assist you with your requirement. I sincerely thank you for finally getting us over the line.
Hash Kamothi
Head of IT Services
Kings Group LLP
By
Hash Kamothi
on 16th June 2021
Hayley was very quick to respond to my request! I had a great experience working with her!
Thank you
Sean
By
Sean Mullaney
on 29th April 2021
Good customer service thanks
Hayley Tucker at customer support was great! Very fast to respond and helpful. My problem was fixed within 5 minutes of sending a query. Great member of your team.
Thank you for all of your help today Hayley. Fantastic service, attentive and extremely helpful.
By
Brett Conway
on 21st August 2020
I am very happy with the service My Local Services provides, they are supportive & helpful. Their response time to messages is instant & I was so pleased with their easy to use registration that I didn't hesitate to pay for the upgrade. Highly recommendable for my business - Lisa's Happy Driving Academy.
By
Lisa Curtis
on 9th June 2020
I would like to thank the support team at My Local Services for helping us list our business locations quickly and effectively.
Thank you
By
Antony Colton
on 20th November 2019
Thanks for the information
By
Dave Ellis
on 12th November 2019
Thank you for the fast service. I was nicely surprised. David.
By
David
on 1st October 2019
I cannot praise the quality of work which Dale of D P Joinery has done for me, recently fitted three new internal doors and this is the first time I have had doors which close correctly. Dale is a very tidy person and made sure that dustsheets were put on the floor and any mess was cleared away and he vac'd up. He is now looking to quote me for internal french doors and this will not be straight forward but I have every faith in him.
By
PAULINE GREEN
on 10th April 2019
Professional and helpful organisation
By
steve
on 15th November 2018
Very prompt response delivered in a concise but polite manner.
Thank you Angela Higley.
By
Simon Dutson
on 23rd October 2018
I have just joined My Local Services. They made the Business listing process very easy. Hope it brings some good business leads.
Regards
Shab (Universal Heating Ltd)
By
UNIVERSAL HEATING LTD
on 11th October 2018
Good response to query and easy to use/navigate website.
Very happy with the result from local servicecs
By
Gary
on 1st August 2018
I couldn't have asked for more. I wasn't able to choose a category for my business but Angela Higley
in Customer Support had the categories added within minutes.
By
Natalie Dyer
on 21st June 2018
quick and efficent
By
peter bayliss
on 13th June 2018
Could not have been easier. Thank you.
By
Riff Heber Percy of Paybureau Ltd
on 30th May 2018
This site is easy to use and navigate and helps promote business' like mine!
By
Aimi Clark
on 19th April 2018
I was having trouble logging into my listing due to changing my email address. I received a speedy response from customer service updating my email address so I could edit my listing. Very pleased with the service received and recommend listing your business with My Local Services
By
Karen
on 10th April 2018
Easy to use the site and at last, forms that actually work! We are a plumbing, gas and heating company in Scotland. Thanks a million
Hi I can only really comment on the customer service provided by Clive which was excellent. He was so helpful and went the extra mile to make sure I could complete the transactions, he was very friendly and had a pleasant manner on the phone. I am not the person responsible for selecting your company / product , I make the payments but it was a pleasure to deal with Clive on the phone.
I find site this very help to get my business recognised in the local community and to help developed local tradesman.
Whitefield Cars Dover
By
Karen moon
on 26th February 2018
I got an automated email asking me to check/update my listing. On doing so I noticed the Google map was displaying incorrectly, so sent a support request. A few hours later after returning home from an evening out with my partner, I saw a new email. It said the issue had hopefully been resolved. I checked and sure enough, all is now well. That by my standards is great customer service, so thank you.
By
Mick Courcier
on 14th February 2018
Highly recommend My Local Services. Informative directory for our customers old and new. On a B2B level MLS offer a personal touch and are very helpful.
By
Mandy Innes
on 10th January 2018
Loving the MLS community here - especially when you talk to one of the guys at MLS Head Office and you get an honest answer from someone with their head screwed on! The general feeling from other businesses on the site is that this is the first port of call for no-nonsense business intel (not to mention the like-minded business banter!).
Love it - good work guys.
By
Natalie
on 7th November 2017
I am extremely impressed with the customer service. I emailed them late evening, and by the morning they had resolved my enquiry . A big thank you.
By
Nayyar khan
on 18th September 2017
Very quick service. Thanks.
By
Victoria Shelley
on 22nd June 2017
Changes I requested to a listing were applied very quickly
By
Carl B
on 16th June 2017
We listed on the Mylocalservices directory some time ago and I had a number of changes to make to our listing which I thought might prove to be a protracted process. Not so: Clive took my call and intuitively understood what was required, making the process swift and easy and accompanied with politeness. Well done - glad to be a subscriber.
By
Marcus
on 15th June 2017
Wonderful and easy to use, along with friendly and helpful assistance from the team. Thank you Clive for all your help setting up!
By
Jenny Eckloff
on 7th June 2017
Support is fast.
By
Mohamed Taha
on 23rd May 2017
Signed up to My local Services yesterday. Registration was a quick simple process. Have received some great emails following registration with helpful tips and have now just joined their business forum.
By
Poole Together
on 17th May 2017
this help us to show local customer that what we are and where we are as this always help us to seek new customers
By
Geoff meredith
on 9th May 2017
Very happy with the quick response to remove a duplicate entry with the wrong address.
Thanks Mark
By
Mark Mills
on 20th March 2017
It did take me a while to work out how to get my information onto the site, but once I did a few checks and re-traced my steps a few times, I got there. The finished result I am very pleased with and it is great that I was able to place a video on my page.
By
Elizabeth Butcher
on 17th March 2017
My Local Services are a great company to advertise with totally professional and nothing is too much, thanks to Rachel too for helping me earlier. Thank you
By
Douglas Dickson
on 17th March 2017
Great and super fast customer service!
By
Milosz
on 15th March 2017
I had trouble getting in with my password, so I got in touch with customer services and they answered my email explaining that they had changed it to ****** so I went back to my site and got in straight away, so I was pleased not only with that but the promt service I received. excellent would recemend this site to anybody.
By
clem ansell
on 27th February 2017
Thank you for the kind and fast assistance Rachael!
By
Pavlina
on 23rd February 2017
Issue with my map listing. Replied to query promptly and have resolved issue.
By
Emma
on 22nd February 2017
Easy to use website, and great business advertising, good price to.
By
Paul Sweeney
on 20th February 2017
Very helpful and easy to comminicate with regarding my business.
Working with My Local Services is a fantastic opportunity which helps on providing additional brand, website and business exposure.
By
Consumer High Street
on 16th January 2017
Very good service to make sure all small business, like mine, gets advertised.
By
Sara Duckmanton
on 9th January 2017
Thanks for a great site
By
Jill Sullivan
on 14th November 2016
I found that My Local Services is the best local and nation wide listing service in the UK, and I highly recommend the service to anyone with a business.
Very easy to sign up thank you.
By
Earth Rite Fires
on 19th September 2016
I have found My Local Services efficient and helpful
By
Hilary Grime
on 15th September 2016
This is a very in depth advertisement for a free listing, I can only assume that the upgrades are even better.
By
peyter kearns
on 8th September 2016
Very helpful. Prompt and goes extra mile
By
Claudia
on 5th September 2016
Impressed by the timely answer by Mark. Thanks for resolving that issue for me.
By
Slav Iliev
on 30th August 2016
Very difficult to register. Never recieved the validation email.
Response from My Local Services:
Hi Ted - great talking to you.

As discussed we cannot send a validation email if there is no email address registered.

Glad to have sorted this out and you are now listed with us.

Welcome aboard !

Clive - customer support manager
It was fairly easy to set up
By
Emmanuel Mensah
on 19th April 2016
really helpful
By
Andy Wood
on 18th April 2016
Great company, great friendly staff. Very happy and impressed with service and results.
By
Dave Freeman
on 5th April 2016
Very good site
By
Kay Emmens
on 31st March 2016
Already be getting a good few visits to our upvc windows doors and conservatory website Budget Upvc , just signed up to the advert for life listing so looking forward to even more website visits
By
Steve
on 18th November 2015
speedy service
thank you
By
sue cole
on 28th October 2015
As a firm of landscape architects/designers, ecologists & Arboriculturists, it was a little difficult to know which category/listing users of My Local Services UK would find us under. My enquiry was dealt with extremely efficiently by Mark Jones one of your Customer Support officers, culminating in a very satisfactory conclusion. Well done Mark/My Local Services UK! Denise Bond
By
Lloyd Bore Ltd
on 19th October 2015
Wanted my ad removed off the site...
Send email with in no time had a reply to say it was removed.
Very pleased thank you!
By
Sinead
on 12th October 2015
Excellent product and service.
By
Ruqia
on 22nd September 2015
Have advertised my business on my local services
and found it to be beneficial and at the same time very cost effective.
Regards Frank
By
Franks Plastering Service
on 21st September 2015
Great Staff & Always helpful when you ask them questions.
By
Phillip John Booker
on 15th September 2015
very helpful
By
tim steer
on 26th August 2015
Great customer service. Thanks
By
Chris Horgan
on 14th August 2015
Absolutely amazing site..
Your customer service is outstanding !!!
Clive - you are fantastic !!
Thank you
By
Catherine Hamilton
on 27th June 2015
Responded to my request immediately.
By
Pat Armstrong
on 10th June 2015
Responses from customer service are speedy and efficient. When I've emailed I've received a quick, polite and efficient response and when I've spoken to people they too are polite, knowledgeable and quickly resolved my issue.
This is what customer service should be.
By
Gaynor McKernan
on 28th April 2015
Excellent listing. Very pleased, closed only due to company cease trading. Thanks for support.
By
Petsrpaws
on 13th April 2015
A very professional & friendly service & company. Attention to customer care has been outstanding & I will be highly recommending them to other local businesses.
By
Tracey
on 9th April 2015
pleased that you have to renew the listing. i have some that have been on other directories for years and are a bit defunct now and have not had the time to alter them or delete
By
stuart field
on 9th April 2015
Very satisfied.
By
kate
on 30th March 2015
Asked for our web page to be removed as we have retired and we had confirmation within a few hours.
By
Keith Porter
on 27th March 2015
I was very pleased with the site, unfortunately I am now moving to Devon, but would not hesitate to recommend My Local services to anyone. The site was welcoming and simple to use.
Thank you
Christopher R Wills
By
Christopher Wills
on 19th March 2015
Very impressed with the immediate response in dealing with our query.
By
C & M Agencies
on 18th March 2015
Very easy to use
By
Antony
on 16th March 2015
The location of our meeting place was incorrect but when pointed out was corrected within 24 hours. Well done 'My Local Services'
By
Martin Fuller
on 15th March 2015
Removal of details was done promptly
So far - So Good
By
Robert Riley
on 12th February 2015
Very quick response to a minor issue with my listing that I could not resolve myself
By
Keith Heard
on 11th February 2015
fast response to resolution.
By
Flynn
on 5th February 2015
A Very helpful, pleasant, and professional service provided. Nice to deal with another experienced company with the goal of getting things done correctly.
By
PAUL CASEY
on 30th January 2015
Phone with a couple of questions.
Answered promptly and clearly. - Great.
Thanks Clive.
By
Mr. S. C. Metcalfe
on 23rd January 2015
purchased one local area, had 2 calls within two days, have now added two further areas, cant be a bad return for the money, and its a one off payment!!! forget paying the others lots of money .. get this one
By
Ronald Kelly
on 20th January 2015
Very easy to use, nice to be able to add extra content to the listing, good Value for Money
By
Jenny Broomhead
on 19th January 2015
Issue dealt with quickly
By
Nathan Blackburn
on 13th January 2015
Excellent service and very efficient would recommend
By
Helen Kenneally
on 5th January 2015
Very quick response, thanks
By
megan kent
on 12th December 2014
very impressed with the ease and immediacy of editing.
Thanks
By
Derek Osborn
on 10th December 2014
This site just gets better and better. Upgraded and the help I received from Clive and Steve is absolutely first class. The members are so kind in offering their business advice and constructive criticism that this only compilments the great work the staff do. Thank you all for the help given in me getting brand awareness. Neil grimes
By
Racing 4 Ladies
on 21st November 2014
Useful free online listing
By
Sarah Grindrod
on 17th November 2014
Fantastic site. Easy to use. Love browsing the adverts. Enjoy the interacting with other members on the Business Forum.
Congratulations to the My Local Services Team, for providing an excellent service.
By
Paul Amatt
on 6th November 2014
A prompt, good service. Good communication by
Mark Jones (Customer Support).
By
Jozef Bries
on 24th October 2014
Wow!- Super quick response. Added 'Ebay selling service' as a job category in less than 4 hours of my request to do so.
By
Wynne Jones
on 17th October 2014
Fast action and 100% satisfied
By
Anna Slepowronski
on 17th October 2014
Mark and Clive at my Local service are very polite and always quick to help with any problem or question. Great customer service.
By
Gwynie
on 10th October 2014
Thanks very much for listening to the user's of my local services it's the only way for any business to improve, I can now list my business exactly where it needs to be!
Thank you
Jonathan cull
www.moosejuicevaping.co.uk
By
Jonathan cull
on 7th October 2014
Quick, Fast and Helpful
By
Shellie
on 29th September 2014
Clive was very helpful, thoughtful and informative, he is an asset to your team.
Top job
Many thanks..
By
Jason Williams
on 25th September 2014
I can only say I wish everyone else I have to deal with on a daily basis were so friendly & helpful as the staff at my local services
By
Mick Horton
on 4th September 2014
Absolutely first class service - highly recommended! :o)
By
Anthony Richardson
on 3rd September 2014
Great customer service
By
Kelly Bolden
on 22nd August 2014
I was very happy with the service supplied and specifically with the regular contact. My local services assisted the business nicely as more people look online for local services and I am very grateful. Thanks.
By
Jan Neale
on 14th August 2014
I have been speaking to Clive. He has been very helpful and understanding. I have upgraded my site to a life long membership.
Thank you for all your help
Christiana
Rose garden Vintage china hire
By
christiana adams
on 8th August 2014
A friendly, informative service. Highly efficient.
By
Tony Gerard
on 17th July 2014
My local services seems to be a friendly service. Had a phone call today & the person i spoke to was very polite. Hope to talk again.
kind regards
peter webb
By
PRW Services
on 16th July 2014
I joined My Local Services (MLS) fairly recently on behalf of our clinic: West London Colonics.(WLC)
It ticks the following boxes for me
? Very user friendly and easy to use, for both businesses listing with it and consumers/clients.
? For businesses, once listed editing / additional content/changes are simple to do. Very important as its fresh, original content that Google loves and rewards in searches!
? Its great to have a free listing and test out the service, before committing to a paid (a low lifetime fee of 60 pounds, or perhaps less in certain circumstances.). No hard sell of the paid facility either. Nice choice point offered of having either a local listing or a national listing. Bricks & mortar businesses ( like ours) obviously are better off with the local listing.
? My Local Forums, a free facility for listed businesses is a great is feature and one that I have joined and started contributing to immediately. The moderators of the forum (Steve & Clive) are courteous, friendly, knowledgeable and share information & perspectives generously. Their example is mirrored by other ?posters?. I have found useful, relevant well categorized and curated information.
? I've recently been investigating lots of business directories and for sure MLS is the most helpful, friendly small business forums currently available. Its reach may not as great as longer established directories ( FreeIndex, Cylex, Wahanda come to mind) but their level of personalisation is unrivalled ( in my current experience).
? The directory clearly is poised to expand, and Steve Richardson (who runs the site) is proactive in constantly updating it. I hope it will get really popular, really fast ?and I especially hope it gets more health & beauty/ alternative businesses listing on it.
WLC looks forward to maintaining its listing and association with MLS and growing with it! (More listings = more site visitors =more potential viewers of our listing =more clients : it?s a numbers game at least in part).
To summarise, although ours has been a short association with MLS, I have seen enough to recommend them. in my view. It?s well worth the effort to list your original business profile here, if only to access & contribute to My local Forums.
Julia Rhodes
By
julia rhodes
on 11th July 2014
Response from My Local Services:
Thank you for your kind comments Julia and I'm glad you are finding the directory and forum beneficial.

The directory has actually been around since 2005 and is firmly established, with partnerships with a variety of local authority, trade associations, Trading Standards and Citizens Advice.

The business forum has only just recently been migrated to My Local Services, after being a stand alone forum for many years, so brings a wealth of posts and information. We look forward to more regular contributors such as yourself, and building a friendly community of like minded business owners.

Steve Richardson
What a nice company to do business with, no forcing tactics like most companies use.
To actually have someone call who really is intent on helping me achieve my aim of getting my business noticed was a relief.
I found this company very professional and caring and would recommend them everytime.
By
neil grimes
on 8th July 2014
I've been happy with the service.
By
Sharon Moyle
on 7th July 2014
I placed an advert recently and made an enquiry earlier today - a few hours later Clive actually called me to discuss my enquiry, reached a satisfactory conclusion, made a decision and emailed me back confirming changes had been made and would be effective from tomorrow morning! It doesn't get much better than that for service and thus far, for free service. Seriously impressed! Thank you!
By
Tracy Perry-Beach
on 2nd July 2014
I asked why I couldnt log on. Mark Jones responded and his suggestion worked.
By
stuart powell
on 1st July 2014
Issue speedily resolved. Thankyou
By
C Newman
on 20th June 2014
I had searched for ages to try to find a contact number for Inland revenue...
then I found this site and instantly I had the number at my fingertips!!
Thank you, This site is fantastic!!
Good Service
By
Jack Ellis
on 20th May 2014
Not only did they edited the desired business details but they also changed the log in email (as requested) so I can make future updates!
Excellent customer service!
Great response time. Thanks
By
Clare Sandall
on 13th May 2014
Very quick response. Thank you for your help.
By
Katherine
on 24th April 2014
The site was easy to navigate
By
Heather Fox
on 31st March 2014
Customer service is fantastic. Response to my query within 5 minutes.
By
Ann
on 24th March 2014
Clear and concise advertisements.
By
Alan Pontet
on 24th March 2014
Quick professional response. Help and advice.
Thank you very much. I look forward to working with you.
As a new advertiser on your site.
By
iris memorial cards
on 21st March 2014
looking forward to a great response from the site. Very easy to sign up and good customer services.
By
Darren Tutt
on 3rd March 2014
You offer a very professional service helping to ensure that the traders who use your site are reputable. A special thanks goes to Clive for his help and kind words!
By
Julie Weaver
on 24th February 2014
Polite, helpful, prompt, good value service. Thank You
By
Mr Richards
on 28th January 2014
Having used a free listing for several years I was persuaded by a special offer to switch to a Lifetime listing.
It was simple and easy to set up and modify, so much so that I have not needed to ask for help at all. What better recommendation could there be?
I am mentioning the facility and its ease of use to others looking to extend their advertising.
Peter Banyard
Bury St Edmunds Christadelphians.
By
Peter Banyard
on 18th January 2014
Response from My Local Services:
Thank you Peter for your glowing testimonial!

Mark Jones
Brilliant Service from Steve Richardson can't thank him enough for his help.
By
Keith Simpson - AutoCare Centre
on 16th January 2014
Response from My Local Services:
Anytime, and glad you're finding the site useful.

Steve Richardson
An almost immediate response to our request, with the necessary changes appearing within an hour.
By
Kenneth Mackay
on 8th January 2014
Excellent and hassle free service. Strongly recommend it
By
Pav
on 23rd December 2013
I received a prompt reply to my email query and I was very satified with the content of the response.
By
Robert Taylor
on 12th December 2013
Very quick and painless!
By
Toby
on 28th November 2013
Very good and very quick to respond to questions
By
Graeme Haggarty
on 28th November 2013
Very quick and efficient response, thanks
By
Steve Halliday
on 20th November 2013
A swift and very helpful response to my enquiry.
Many thanks
By
Karen Perry
on 29th October 2013
I reported the fact that Extak, one of the traders here, had been expelled from the Safebuy scheme.
Steve got onto it straight away and in less than a day, confirmed the information I gave him and took action - excellent!
By
Stephen Silverstein
on 28th October 2013
Response from My Local Services:
No problems Stephen, and thanks for bringing that to our attention.

Steve Richardson
Excellent website and services. customers service is every good they responds to my e-mail straight away and solve it.
By
Sandeep Patel
on 22nd October 2013
We needed to make an amendment to a listing and we didn't have login details. This query was sorted within the hour. Fast response. Just how things should be! thank you
By
Natalie
on 21st October 2013
Requested an additional business category this was completed within the day, very good response
By
brian gorton
on 17th October 2013
Very Prompt reply. I will check out the update tomorrow. Thanks.
By
alistair adams
on 17th October 2013
Excellent service when they, when asked, put additional listing categories on their system so I could list my site
By
Jeremy Wescombe
on 14th October 2013
Fantastic one of the only listing sites that actually respond and function well.
By
Robert Hutton
on 2nd October 2013
Many thanks for your wonderful service. I am removing my information because I won't be running the course as advertised in the future.
Kind regards,
By
wendy Morray-Jones
on 24th September 2013
Fast and efficient!!!
By
mark dodson
on 12th September 2013
Request was actioned almost immediately. Impressive customer service.
By
Garry Charles
on 11th September 2013
I wish other companies were as efficient
Thank you again
Nick
By
nicholas wright
on 10th September 2013
Our company had a problem, contacted mark straight away and they returned our email with a call.
And dealt with it straight away now thats what we call service.
Thanks again mark for your help.
By
Dr Stuart Speirs
on 9th September 2013
Response from My Local Services:
Thank you Dr Speirs, and a pleasure talking to you.

Mark Jones
Had a question regarding catagories under which I could advertise my services - a prefessional response was received within the hour - GREAT - THANK YOU MARK !
John Featherstone
cartoonist
By
john featherstone
on 23rd August 2013
Response from My Local Services:
You're very welcome John

Mark Jones
excellent service would recommend and use again thanks
By
ivor Gubb
on 22nd August 2013
I asked for a change to my business listing at 9.10am, by 9.38am it was changed and confirmation email sent! Fastest reaction time in business ever? Very possibly....
By
james cridland
on 14th August 2013
Response from My Local Services:
It's nice to see our passion for customer service being recognised, thank you.

Steve Richardson MD
I have been pleased with my free listing, which I've had for quite a while, so I'm very happy to take a paid lifetime listing which I think is an absolute bargain. The directory works, my business is easy to find, and I don't find my business jostling shoulder to shoulder with spam. Its just an all-round nice and reputable place to advertise.
By
Moonshine Framing
on 30th July 2013
Response from My Local Services:
Thank you very much for your kind words, the problem is , it is such a lovely review it looks like we have written it ourselves!

It's great to hear you are finding the directory useful, and I wish you continued success with your business.

Steve Richardson MD
Sorted out my problem quickly and efficiently.cannot Thank Clive enough. . . MANY THANKS CLIVE !
Helped me to remove an illegal listing that was Passing Off my Co name.
All sorted in minutes.
By
Phil Blake
on 5th July 2013
Very prompt response.
By
David
on 25th April 2013
My Local Services spotted that there had been a mistake with my listing. They got straight onto me to explain the situation and rectified things very quickly. Plus they added a 3 month extension to my listing - for free!
Happy? Yes very!!
By
James Cooke
on 17th April 2013
The information regarding Lymington Registry Office was incorrect which meant people were turning up at an unknown address because of the My Local Services. But when I pointed it out to them they changed it immediately. Thanks for changing the information so quickly.
By
M Blythe
on 8th April 2013
Response from My Local Services:
Thanks for taking the time to leave your comments.

We do try and provide a great service but sometimes we get it wrong, when we do we like to rectify this as quickly as possible

Clive.

Customer Support Manager
Great service and speedy response from the admin team.
By
Emma Smith
on 27th February 2013
very good site,responded promptly & told wat i needed to do tosort the problem.
By
william pavlovic
on 8th February 2013
Thank you for your prompt help. Your site is very easy to use.
I have had trouble with some sites, trying to remove my entry.
By
Jean Dawson
on 29th January 2013
I have been using My Local Services now for two years to advertise my Airport Taxi Transfer Business.
Fantastic one to one customer service over the phone and overall its a very reasonable price to pay.
Excellent !!
Thanks to Clive at M L S
By
Ralph
on 25th January 2013
Dear Lowi Ltd / My Local Services. Thanks for my Google entry!
Yours sincerely
By
Qammar Malik
on 21st December 2012
Great service, fast, efficient, sound advice and all at a price you can afford. Thanks to all, Ian
By
Ian 'PATman' Bray
on 6th December 2012
asked a question got immediate responce
By
rob stephenson
on 27th November 2012
Received excellent help when I had trouble listing my business! Many Thanks.
By
Mandy Marlow
on 27th November 2012
My request was treated quickly and efficiently.
By
Tony Clafton
on 22nd November 2012
First class
By
Neil Stevens
on 19th November 2012
Response from My Local Services:
Straight to the point! Thank you Neil

Steve Richardson MD
Extremely rapid and positive response to a request to remove our telephone details from the listing of a company no longer trading.
By
F Rose
on 15th November 2012
Response from My Local Services:
No problems at all - glad to have been of service.

Mark - Customer Support
Sincerely thank you for applying the changes so fast. It is always good to know that there are actually people who try and make things the right way.
By
Tatyana Pavlova - First Online Solutions
on 5th November 2012
I am very pleased at how easy the application was to fill in and submit , i had no problems in completing it.
By
Roy Unwin
on 29th October 2012
Excellent customer service from the team at My Local Services and a very friendly bunch too! This is the first directory that I've felt like paying for. I'm a happy customer!
By
Emma Trigg
on 19th October 2012
Response from My Local Services:
Thank you Emma for taking the time to leave a review, and on behalf of the team, thank you for your kind words.

Steve Richardson MD
Just like to say thanks to Roz for her time and assistance on the phone the other day.
By
Malcolm Evans
on 18th September 2012
fast efficient and friendly
thanks:)
By
jay
on 5th September 2012
Response from My Local Services:
Thanks for taking the time to leave a review for us - always a pleasure to read our customers comments about our staff.

Clive - Customer Support
I discovered your website by chance and as a two year old business as a mobile photographer I feel it is now time to promote my business,The service I have recieved to get me on line fast has been excellent.
Thankyou
By
John Devey
on 2nd September 2012
Response from My Local Services:
John - thanks for leaving your comments about your experience with My Local Services.

We are committed to giving the best customer service possible, always nice to hear we are achieving the high standards we set ourselves.

Clive - Customer Support
A huge Thankyou to Clive, Customer Support Team Manager.
I've been in Customer Service for over 25 years, managing Customer Service and Sales Teams and would just like to say that his Customer Service skills are second to none!
By
Debbie Dunkerton - YH Training Services
on 31st July 2012
Response from My Local Services:
Thank you Debbie for your kind words.

Old fashioned customer service is something we are passionate about and Clive without doubt leads from the front and by example.


Steve Richardson MD
Very fast service to get me live. Thank you.
By
Carol Evans - Allstar Dog Grooming
on 16th April 2012
Response from My Local Services:
Hi Carol - pleasure to help

Mark
Found this site by chance and thought it very clear and helpful.
By
Felicity Higson
on 14th April 2012
My Local Services responded immediately to a requested by myself to amendment my free listing without any hassle.
By
Richard
on 3rd April 2012
Required an update to listing and response was dealt with quickly
By
Paul Millbank
on 1st April 2012
If you are not using this service .... Why Not? its amazing the staff will bend over backwards to see you always get the best from your listing,
Once you have a Lifetime listing there is no more to pay ...... EVER fantastic keep up the good work
www.davedeeweddingdiscos.co.uk
By
Dave Dee - Dave Dee Discos LTD
on 23rd March 2012
Response from My Local Services:
Hi Dave

Always a pleasure talking to you.

Thanks for your kind comments.



Clive - Customer Support
My Local Services was performing well for me and I decided to take up the lifetime membership.
The team there are extremely efficient and easy to talk to offering a transparent pricing plan with no hard sell. Congratulations
Keep up the good work!
By
Dene Walker - Extreme Painters and Decorators
on 19th March 2012
Very good-probably needs a of updating!
By
estelle burrows
on 29th February 2012
Response from My Local Services:
Thank you for your feedback Estelle.

As with all large databases and directories, the challenge will always to keep that information current and to remove out of date records.

We introduced automated cleansing for new listings a couple of years ago, and are continually working through older parts of the database.

Steve Richardson MD
I asked for a change to the drop down description and it was done immediately - I was delighted!
By
barbara french
on 17th February 2012
I received an email from my local services offering me the chance to advertise on their directory.
I'm sure like me your probably inundated with companies asking you to pay to advertise on their site.
However after reading it was only ?60 for life I decided to go with it!
I can only say that it was a great decision and advertised my two businesses with them in 5 areas.
In the process of doing it I found adding my details incredibly easy and added photos etc with ease!
I did make one error and had to call them to fix it.
My call was answered quickly and the service I got was fantastic!
The problem was fixed an email sent to confirm it and then a phone call two mins later to check I got the email and that I was happy.
I can only say it was an absolute pleasure dealing with this company who believe in old fashioned customer service!
I wish them all the best and would highly recommend them to you.
Ashley Duncan
By
Ashley Duncan
on 20th January 2012
Response from My Local Services:
Thank you for your kind words Ashley, it is very much appreciated by the whole team.

Steve Richardson MD
Hi Guys
Can't believe it can be so easy, thank you very much for setting me up so quickly, no fuss just common sense and a professional approach.
THANK YOU
Teresa
Her Indoors
Tadley
Hampshire
By
Teresa
on 14th January 2012
In 12 hours you got my business listed on Page 1 of Google! Incredible.
Please pass on my thanks to the team for their help.
Happy to recommend, and it really is as straight forward as it sounds.
Steve Cale
M&S Construction
Redditch
Worcestershire
By
Steve Cale
on 14th January 2012
I am so pleased with the service we have received from My Local Services. We had a couple of location problems at the beginning but they sorted it out post haste...
Keep the good work up chaps...its good service that goes a long way in my book. I recommend them very highly.
Trevor Fisher
TJ Electrics
Llangaffo
Isle of Anglesey
By
Trevor Fisher
on 14th January 2012
I can't praise the guys at My Local Services enough. I encountered a problem whilst trying to list my business, a problem that was with the billing system, therefore nothing to do with My Local Services, yet they still compensated me for my troubles. Now that's what I call old fashioned service with a smile.
Since adding my details I've gained new clients and upped my online profile. What more could anyone ask for, so go ahead and get listed now!
Sue Carberry
Integrated Bodywork
London
By
Sue Carberry
on 14th January 2012
I would like to thank the team for their advertising services.
The website site is very refreshing, clients are able to leave actual feedback and encourage new clients. I also loved the calendar function which allowed me to promote valuable information regarding Diva Dogs.
I highly recommend My Local services as a cost effective way of advertising.
Louise Harris
Diva Dogs (Pet Boutique & Grooming Parlour)
Chelmsford
Essex
By
Louise Harris
on 14th January 2012
Brilliant, thanks for sorting that out so quickly
By
Vanessa
on 14th January 2012
Thank you to the MLS customer service team. You are amazing. You dealt with the problem straight away, while many others businesses wouldn?t have. Thank you and I will be using you again
By
Carla
on 14th January 2012
What a breath of fresh air, an efficient and friendly company. Thank the team for me, I shall certainly be using you for my next venture!
By
mary
on 14th January 2012
Great service, was easy to set up, and the listing is sending visitors to my website. Thanks to Steve for the help setting up the listing!
By
Stephen Newman
on 14th January 2012
We are very pleased with the exposure we get through your listing, it is the most cost effective of all our advertising
Dave Fegent
Mark on Europe Ltd
Swindon
Wiltshire
By
Dave Fegent
on 14th January 2012
Thank you very much, an impressive service so far.
Sandy
Calder House School
Chippenham
Wiltshire
By
Sandy
on 14th January 2012
Setting up our listing on My Local Services was simple, quick and really easy to do, and the customer service staff were friendly and very helpful. As a charity, we were kindly offered a premium listing for free, which is brilliant for us as it means we can reach more people without using valuable charity funds!
Tess Pollard
Public Relations Officer
Worldwide Veterinary Service
By
Tess Pollard
on 14th January 2012
Having received an outstanding and very much appreciated submission process I would like to convey my sincerest gratitude to Clive and the team at My Local Services...
nothing seemed to be too much trouble and each request was met with an efficient and friendly response...
By
Simon Gliddon
on 12th January 2012
I have been advertising with My Local Services for some time now & have found it to be a fantastic way to market my business. The team of staff are amazingly helpful & friendly, offering me advice & assistance throughout.
My customers are able to leave feedback, which they love & I actively encourage.
The site is easy to use & update & because of the feedback, it tempts new customers to use my inn.
Incredible site, brilliant team & an invaluable advertising medium that I wholeheartedly recommend.
Angela
The White Horse Inn
Holtye, Cowden, Kent
By
Angela
on 10th January 2012
Editing or updating this listing
Select here
if you have forgotten or are unaware of any log-in details for this listing.
Disclaimer
Opinions expressed within reviews are those of the individual author and are not the views or opinions of Lowi Ltd, My Local Services or any of its employees.
If you have an issue with any review comments then please fill in the
review issue form
and include as much detail as possible.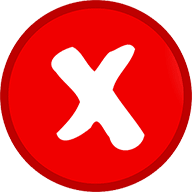 Incorrect data:
If you want to report incorrect information on this web page, then please
contact us
and outline the issue. We aim to resolve most problems within one business day.