Mullan Property





Mullan Property
!st Floor Blackstaff Studios
,
8-10 Amelia Street
Belfast
County Antrim
BT2 7GS
United Kingdom
Share these details on Social Media or email
Business type:
Order by:





4.5 out of 5 based on 17 reviews
We booked this for a wedding that we were attending in Belfast. The rental agency got back to us quickly with rates and availability which allowed us to confirm our arrangements quickly, which was ideal. The apartment had all we needed and was in the centre of Belfast, clean and modern.
By
Stevie
on 8th March 2014
Booked into this apartment and it was just superb. It was clean, central, well furnished and the overall service provided by Mullan was excellent, from start to finish. We could not get checked in early, but they did accommodate us with a late check out and then stored our bags for us until it as time for us to go to our flight.
By
Stephanie McPoland
on 2nd March 2014
Modern and well furnished, this is a top class apartment. Facilities include private balcony, Wifi, mini Dvd player for children, Dvd library
We could have done with another couple of tea towels, but that was a minor issue - as we cooked a lot in the apartment, the 2 we were provided with needed to be over the radiator to dry.
The Odyssey complex is a 3 min walk away and provide plenty of entertainment for us and the kids. And of course the Titanic Centre! It was a min walk the other direction.
The Titanic area is very well maintained and all in all, our trip was a pleasure.
By
Imelda
on 7th February 2014
Just spent a few days in Belfast at Mullan Property. Great apartment- clean and tidy, warm and comfortable with very friendly staff. Very nice indeed. We toured Belfast attractions for a few days then went to Newcastle, Giants Causeway and were amazed there was so much to do and see. Thank you for a lovely stay
By
Richard Ferguson
on 5th February 2014
Having stayed with this company in their Belfast apartment, we were looking forward to staying here to explore the Giants Causeway and the Antrim Coast. We thoroughly enjoyed our stay and the apartment was great. We had a second car and we were able to get a second parking space. The wifi was free and was a good connection, and the apartment was just a two minute walk to the seafront and bars. I would certainly recommend.
By
Greg
on 25th January 2014
We booked this apartment for a few days in the New Year to take advantage of some of the New Year Sales and to see what Belfast had to offer. We found the apartment and the City wonderful. The apartment was clean, warm, well provided for in terms of dishes, cutlery, DVDs, etc and the rental company was able to let us in early which was very much appreciated - as we had a 12 year old that wasn't so interested in the shopping, it was good to get him parked beside the TV for a while!
The location of the apartment was ideal as it was just a few mins walk to the shops and cafes and bars.
Great to see that Belfast is such a good city and that there is such a buzz, even in January
By
Gerry
on 10th January 2014
This apartment is among one of the most well stocked and comfortable self-catering style rentals I have ever stayed in. The location is perfect for shopping excursions and evening entertainment.
Myself and my daughter visited Belfast for a concert at the odyssey arena. We were able to easily stroll from the apartment to the concert venue and back. The apartment certainly had the convenience factor in terms of proximity to the centre of town. I would definitely recommend it and I am eager to return!
By
P Cook
on 31st December 2013
I recently visited Belfast with my husband and young kids. We decided to opt for an alternative to the standard hotel stay. We wanted to find somewhere that felt homely and allowed us to economise by vacationing self catering style.
This company delivered all of this and more! I would highly recommend this apartment to young families. This was a competitively priced, convenient and comfortable option. It was a short walk to the Titanic Museum and the Odyessey Arena, where we had plenty of things to do for the kids (bowling, cinema, etc) and plenty of bars and restaurants
By
Ryan OHare
on 30th December 2013
The Titanic Quarter is worth a visit and so is this apartment
Having talked for a year about going to visit the Titanic Museum, we finally got around to it and we were very pleased with the museum, the Titanic Quarter and the facilities. The apartment was a short walk from the Museum but the scenery and environment was so relaxing, clean and peaceful we took an extra walk in as well.
Mullen were very friendly and accommodated a late check in, the apartment was nice and clean and had a good selection of DVDS to watch as well. There is a shop just around the corner that's open until 10pm so its very convenient.
By
Karen Dillon
on 25th October 2013
Having stayed in a hotel the last few times we came over to Belfast we decided to try the self catering option and we were not disappointed. The apartment was spotless and had everything that we needed for our stay and the rental company were friendly and helpful with any queries we had regarding transport. We didn't have a car so the fact that we were so close to public transport made everything that much easier – shops and pubs were short walk away so if someone wanted a break in the middle of the day, it was no drama getting back to the apartment.
We come over each year to see family and we will certainly be staying with this company again – and hopefully in the same apartment. The self catering option was cheaper and gave us more flexibility that we have had when we stayed in hotels.
I would highly recommend this apartment
By
Aidan McFarland
on 5th August 2013
Right in the middle of Belfast - Great location, great apartment
We decided to go down and spend the weekend in Belfast and booked this apartment. The location was ideal as it is only a few minutes walk from the shops and this meant that my other half could get a bit or retail therapy fitted in while i explored Belfast. The apartments was very nice and clean and had everything we needed - the Wifi speed was good as well.
By
Julian McNeill
on 3rd August 2013
I would highly recommend Belfast and staying with this company. We arrived in Belfast at 10am which was too early to check in but we were able to store our bags in the office of Mullen Property so we could grab breakfast without having to carry luggage around. Check in was easy, the apartment was ideal – in the middle of Belfast, very clean and our hosts were friendly and accommodating. I appreciated the offer of printing boarding passes in their office and took it up – I even got a coffee there to!
The lady that met us with the keys showed us around the apartment and gave us some helpful tips on where to eat, good bars to visit and places to visit to entertain the kids.
For a small city, Belfast has a lot to offer. Apart from the major tourist attractions like the Titanic and W5, Red Buss Tour you can visit the museums, beautiful parks, and it has shopping in abundance. We didn't get time to visit the giants causeway but we hope to get back again.
By
Martin Peterson
on 29th July 2013
This place is amazing. The people are friendly the restaurants are excellent and the apartment is brilliant
We came down for a few days and could not believe that this jewell was so close to us. I would recommend Ballycastle and this apartment to everyone. It is a lovely apartment and the rental agency were friendly and very accommodating. The apartment has everything we needed for our stay - they even called us during our stay to make sure everything was ok.
We had free parking and wifi was available so it was a great stay.
Thank you and Ballycastle - we will be back
By
Ciara Murray
on 28th July 2013
We recently travelled to Belfast to attend a concert in the Odyssey Arena. A friend recommended I stay with Mullan Property as he had a previous good experience with their company. The complex was perfectly situated in the City Centre. This meant a hassle free short taxi journey over to the concert hall. My wife also appreciated the proximity to all the main shopping attractions that Belfast has to offer. The apartment was modern, homely and absolutely spotless!
The staff were courteous from our first point of contact until our departure. My wife and I had planned a day of shopping upon check out. They even offered the facility to leave our baggage in their offices which we greatly appreciated.
Thank you Mullan Property!
By
Jane Atkins
on 17th July 2013
Excellent apartment and I wish we were there for more than 2 nights – we did try to extend our stay but unfortunately the apartment was already booked so we were too late - the apartment was modern, clean, bright and we didn't want to leave! The property agency were very attentive and did try to get us another apartment for 2 more nights but there was no room so we moved on to our next stage.
We stayed in this groups apartment in Ballycastle and were pleased with that and this apartment was just as good – again the dvds came in useful to entertain the kids.
The Titanic Quarter area is very impressive – modern, clean and close to the odyssey arena, restaurants and shops. Belfast has a lot going for it and there is so much to do and see – the titanic exhibition centre is an obvious muse see, but the bus tours and the walking tours are very impressive too.
Thanks for a lovely stay.
By
JA McBride
on 2nd June 2013
I stayed in this apartment for 3 days and was pleasantly surprised with all aspects of it from location, cleanliness, customer service and quality. The girl how met us with keys was particularly helpful and went over and above the call of duty in making sure we had everything we needed and recommending restaurants etc.
By
jenny porter
on 31st October 2011
I had previously booked an apartment with this company for one night approx last year. The booking involved five other people. I was contacted by the owner of the apartment around 10pm informing me that the noise in the apartment was too loud. I removed everyone from the apartment and called the owner back to apologize which was accepted.
The people who were staying the apartment arrived back later that night and everyone went to bed.
I then got up the next morning and cleaned the place and then went back home.
Next month the £100 deposit was not returned to my credit card. I contacted the company and they said that they with-hold deposits because of noise. The company was very unprofessional with-holding the deposit and they did not contact me to inform me that they had done so. It was also claimed that damage had occured to furniture.
The company would not provide me of any evidence to support any claims that they made against me.
I would like to think that I am a reasonable person and I am open and honest about everything I do. To support all of my claims I am willing to provide anyone with all of the emails between myself and the owner after this altercation had happened. I am also willing to provide the contact email address of the 5 other people that stayed in the apartment that night, who will back up my claims. I will also provide anyone with the email address of the owner if they also want to contact him to discuss this further and from that they should be able to draw there own conclusions.
I personally would not recommend anyone to stay in the apartments. Contact me through this website if you want to make check everything out before you book.
By
Damien
on 11th October 2011
Response from Mullan Property:
Our policy clearly states that our apartment is not suitable for parties and the £100 deposit would be withheld if any parties took place. This was advised at all times -from the initial enquiry, through to the booking. When Mr O Kane arrived we restated the condition and we were assured that no party would be taking place.

We do not want to withhold deposits, they are there to protect us against damage to our property and discourage parties. At 10.30pm that night I got a phone call from one the neighbouring apartments stating that there were about 40 people in and around the apartment and the noise was shocking. I immediately called the guest on his mobile and the noise at the other end was indeed shocking. I advised that if all the people left the apartment and there were no more complaints re noise I would refund the deposit. I was told that a party had not been organised but all these people just turned up.

I then received another text from the neighbours stating that the party resumed again in the early hours of the morning and the noise was again very loud. The party continued for some time. When I inspected the apartment the next morning there was damage done to a dining room chair, the carpet was soaked in alcohol and had to be cleaned, smoking had taken place - the apartment was in a mess. It most certainly had not been cleaned as Mr O Kane suggests. These claims can all be verified- by the company that cleans our apartments, the neighbours and ourselves.

I acknowledge that we did not contact the client to advise that we would be withholding the deposit – I assumed that this would be taken for granted given that the noise continued and the apartment was damaged.

When the guest emailed me to enquire about the refund I offered to discuss with him over the phone but he did not want to speak directly to me. I advised that we had clear proof the apartment had been damaged by his one night stay and I did not agree that (i) the noise was acceptable or (ii) the damage done this could be considered reasonable wear and tear.

We want people to enjoy staying at our apartments and take every effort to accommodate but this was one booking that we sincerely wish that we had not accepted. Following the problems encountered from this booking, we even stopped taking one night bookings.

Shane Mullan


Mullan Property : Shane Mullan ( Owner Response)
Editing or updating this listing
Select here
if you have forgotten or are unaware of any log-in details for this listing.
Disclaimer
Opinions expressed within reviews are those of the individual author and are not the views or opinions of Lowi Ltd, My Local Services or any of its employees.
If you have an issue with any review comments then please fill in the
review issue form
and include as much detail as possible.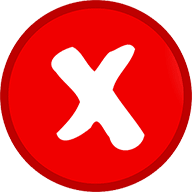 Incorrect data:
If you want to report incorrect information on this web page, then please
contact us
and outline the issue. We aim to resolve most problems within one business day.