Looking Glass Photography
Looking Glass Photography is a mobile photography studio. Vicki brings her studio to your home and charges No Sitting Fees!





Looking Glass Photography
Bristol Mobile Studio
,
Portrait Photographer
Bristol
County of Bristol
BS10 7RZ
United Kingdom
Share these details, email or print
Business type:
Opening hours
Monday
09:00 - 17:00
Tuesday
09:00 - 17:00
Wednesday
09:00 - 17:00
Thursday
09:00 - 17:00
Friday
09:00 - 17:00
Business information
LOOKING GLASS PHOTOGRAPHY is a Mobile Photographic studio that provides home visits across Bristol and surrounding areas - with NO SITTING FEE.
Vicki Bamber specialises in families, children, babies, couples, pregnancy & Portfolio photogrpahy. She appreciates that the best photographs, the ones that truly reveal the subject, will demand a high level of comfort with their surroundings. So, being in your own environment means that you/your children, toddler, baby, etc will feel more relaxed and everything that may be needed will be to hand. After your photoshoot the photographs will be downloaded to Vicki's laptop so that the viewing can be performed there and then. A relaxed and fun experience promised!!!

Client review taken from website: "Dear Vicki, you have a wonderful gift of being able to work with children and babies to bring out their best into the photographs. Please keep sharing this gift with other families, as I am sure it will bring them as much happiness as we have every time we look at our photos. Thank you so much and I can't wait until number 2 comes along so we can enlist your services again!!! Mandy & baby Mia"

* NO SITTING FEE
* Professional Studio in the Comfort of your own Home
* Vouchers Available
* High Quality, yet inexpensive photography
* Stretched Canvas, Floating Acrylic displays also available
* 'Watch Me Grow' canvasses- very popular
* Website & Facebook Page viewing ESSENTIAL !!! (see below)
http://www.facebook.com/lookingglassphotography.co.uk

PLEASE CALL Vicki at 'LOOKING GLASS PHOTOGRAPHY'...
if you have any further enquiries or to simply book your photo shoot.
07962 440037
Order by:





5.0 out of 5 based on 49 reviews
We had a fantastic photo shoot yesterday. My shy 3 year old and 1 year old really came out of their shells with Vicki as she was so friendly. The photos we got are absolutely wonderful, can't wait to see them again!
I can't recommend Vicki highly enough. If you're looking for a fun and informal shoot with great natural looking photos Vicki is your gal.
By
Shelley Reed
on 7th June 2017
We arranged a home-based photoshoot with Vicki earlier in 2016 and she was fantastic. She was efficient, helpful, professional and full of ideas for getting the best photos of us all. She had a great knack for engaging with our kids, making the photoshoot fun and enjoyable and bringing out their best smiles for the photos. Needless to say, we were delighted with the results. It was an extra bonus that she was able to organise the photographs into a viewing on her laptop there and then, and we could select our favourites in the comfort of our home and place an order all at once. We are very pleased with the results - Vicki is a fantastic photographer and we wholeheartedly recommend her.
By
Martin
on 18th January 2017
Vicki has captured some truly magical memories of our daughter's first year at our watch me grow shoots. Each time Vicki has been lovely; she is fab with our daughter and is very creative, using some great props and working with you to get what you want out of the shoot. We cannot recommend Vicki enough, we will treasure the photos she has taken over the last year and are excited for the final shoot when Isabelle's 1. Thank you so much Vicki! X
17th January 2017
We have Vicki coming to do our third watch me grow and family photographs, and my boys can't wait. I have energetic (!) 4 year old twins and a 1 year old and she has amazingly kept them all engaged and having fun throughout all the photo shoots. She has an amazing energy and way with the kids and the pictures are pretty great too!! Highly recommended, great value and so enjoyable to work with, thank you so much Vicki!!
By
sam
on 16th January 2017
Vicki was recommended to us and we were really pleased with her work. She was able to visit us at home which was saved us mobilising 10 month twins and it meant that they were happy in a familiar environment. She has a great manner with kids and was able to get them smile on demand, with no tears!
Very happy with the pictures and we'd definitely recommend her in future.
By
Geordie B
on 13th February 2016
Vicki is a brilliant photographer and more importantly a lovely lady and she was great with my baby boy! The photos were amazing and I couldn't recommend her highly enough! And whilst vicki does not pressure you one bit to buy, her photos were so gorgeous they speak for themselves and I purchased some amazing pictures! I look forward to our next shoot as part of her beautiful watch me grow packages! Thank you so much xx
By
Shelley Clark
on 14th August 2014
Vicki was a great pleasure to work with. Very professional, made me feel comfortable and her positive attitude made the session memorable. She remained helpful even after, when I needed a lots of cropping and editing.
By
Slavka Liskova
on 18th June 2014
Vicki took some fantastic photos of our kids, our baby nephew and also our family all together. She was really great with the children and as a result we have some beautiful photos which I will treasure forever.
Vicki is very reasonably priced and will come to your house. She also helps you select the best of the photos she has taken. I cannot recommend her highly enough!
By
Susie
on 22nd May 2014
Wow what an amazing afternoon I have had!
Vicki is an amazing photographer as well as being really good with babies. Even wriggly ones like mine!
She offers great packages such as the "Watch Me Grow" package which is what I have gone with. Allowing me to see how my son has changed and grown. You also get a canvas with 3 photos on, all for just £60!
To top all this off I didn't even have to leave my house, Vicki came to me allowing my son to feel comfortable in his own surroundings!
I would definitely recommend her!!!
By
Leanne
on 2nd April 2014
We've just completed the 'watch me grow' package with Vicky and are so so pleased with the final result. The photos of our daughter are amazing and really capture her personality.
I can't recommend Vicky enough, each time we have seen her she has taken awesome shots (even when our little one hasn't been in the best of moods) - not quite sure how she does it!
The watch me grow package is brilliant value and there is no hard sale to buy additional pics like some companies but you're bound to want to as they're so good - we always do!
The real beauty is that Vicky comes to the house which takes out so much of the stress of going to a studio. Our daughter is a lot more relaxed at home and less suspicious of what's going on by being in her own environment.
Thoroughly happy with the service and products that Vicky provides, we will definitely be using her again in the future and can't recommend enough :-)
By
Claire Wyatt
on 16th February 2014
Do not hesitate!
We contacted Vicki after being recommended by some friends.
We are so glad we did. We have some of the best photographs of our daughter we've ever had. Vicki somehow managed to get our 2 year old (who wasn't in the best of moods) to brighten up and pose for some amazing shots.
We love each and every one and would not hesitate to recommend Vicki to anyone else.
And ever better - she comes to your house!!!
By
Andy Y
on 16th December 2013
Excellent personalised service from Looking Glass Photography. We booked Vicki for the 'Watch me Grow' package and were very impressed with the whole experience and it was great to have the photo shoots in the comfort of our own home when we were all relaxed. For the last shoot, our son was not that happy as he had been unwell and Vicki suggested we re-schedule to another day - nothing seemed too much trouble. Thankfully then we had a much better experience and had photos that we were pleased with. Would definitely recommend Looking Glass Photography
By
Emma Tillotson
on 9th November 2013
Vikki is amazing! We have had 2 photo shoots and have been very pleased with both, Vikki made us all feel completely at ease and was happy to fit in around the photos that we wanted. Its great that you get to see and choose your photos on the same day. Some great offers on the packages, we were very pleased with the whole experience and the end products, I would highly recommend Vikki to anyone
By
Daniela
on 9th October 2013
A photo session with Vicki is always an event that my 2 boys look forward to. The sessions are great fun and the results are always amazing.
We've had both family and corporate shots taken over a number of years and I've always been delighted with the outcome.
I'd thoroughly recommend Vicki for her professional and friendly approach. The fact that she does home visits is an added bonus.
Hayley D, Weston-super-Mare
By
Hayley Dickenson
on 8th October 2013
Vicki came and did photos for us and our little boy of 10months. She was fabulous. She really got the best out of him during the sitting, in the comfort and ease of our own home getting some perfect shots that will be a treasure for years to come. It sorted presents for the grandparents for the year!! We look forward to the next sitting with her and would highly recommend her to anyone.
By
kirstie pearson
on 7th October 2013
Vicki, you are amazing! Just wanted to say a huge thank you for our photo shoot yesterday afternoon with our new bundle, Riley. We had only been home for a couple of days and you easily made the experience fun and enjoyable in a completely relaxing environment. We couldn't have asked for more perfect photos and cannot wait to receive our artwork.
See you next Saturday with the rest of the family!!!
Caroline, Richard and Riley
By
Betts Family
on 7th October 2013
Vicky is AMAZING. No one can believe the gallery of photos we have were actually taken in my own home. It was such a hassle free experience. We had 6 adults and 4 children under the age of 7. Without the stress and expense of getting to a venue or Town and finding parking etc, the kids were really relaxed and at ease and Vicky was fantastic with them. Within minutes of the shoot ending we were sat in my lounge enjoying a cup of tea viewing the slide show of photos. We only wanted one family portrait to give as a gift and we all ended up buying loads. They were such great photos, excellent quality and the best prices I have come across to date.
In short: I wont ever use another photographer again. I wish I'd discovered Vicky sooner!
By
Leigh Moncrieffe
on 3rd October 2013
Vicki has been our family photographer since my son was 4 months old ( he's now 5 1/2 years old). She has always had a brilliant rapport with both my daughter (7 years) and son and they just love the element of having vicki for their own personal photo shoot in their own home!!!!!!
It is always a pleasure to see the quality of photos after quite jubilant sessions-i have no idea how she gets the shots she does but that shows her skill of capturing the most amazing photographs. Definitely would highly recommend.
By
Sarah O'Leary
on 3rd October 2013
Vicki has done 'Watch Me Grow' shoots for both our boys and has been absolutely fantastic and really engaged with our 1 year old and 3 year old. She has really managed to capture their characters. The fact that Vicki comes to your house makes the photo shoots more relaxing and enjoyable for the kids. The photos have always been delivered promptly and are of a high quality. I would highly recommend her!!
By
Sarah Lawson
on 2nd October 2013
Vicki is fantastic, I can't praise her enough, she is so good with our daughter Sophie and always gets the best photos of her, we love them. We had the 'watch me grow' as a present from my Sister when Sophie was born, what an amazing present that lasts a whole year! I love it that we have been able to have family photos, including my mum in some of them. It is great Vicki comes to the house and sets everything up, it is so much easier than trying to get to a studio, especially when Sophie was 5 weeks old at the first photo shoot. Even though the watch me grow ends this year we will be booking Vicki in for more sessions, that's for sure. Thank you Vicki, we love you :) xxx
By
Lis Carter
on 25th September 2013
We have had three sessions with Vicky, she has been professional and excellent each time.
She is great with the babies, very animated!
Photos were brilliant, so hard to choose.
Very pleased and would highly recommend.
By
Caroline Paines
on 24th September 2013
Vicki has been our family photographer for nearly 3 years now and she is so lovely and so talented. She is brilliant with the children. Her shoots are always very fun, relaxed professional and organised. The end results are always of such a high standard and her prices are very reasonable. We have got some beautiful photos and memories to keep for a lifetime. Would highly recommend :-)
Kirsty Liley - Bristol
By
Kirsty Liley
on 23rd September 2013
Wonderful photographer, who made both our little ones feel at ease and therefore had natural and realistic expressions for the photos! Beautifully captured natural photography, love her and recommend her! All our family shots were very 'us' - very pleased :)
By
Fliss Hallett
on 11th September 2013
We had a photo session with Vicki Brown from Looking Glass Photography this morning and I have to say I'm REALLY IMPRESSED !! Anyone thinking of having photos taking of their litle ones should look her up www.lookingglassphotography.co.uk. Not only is she really lovely and professional, the session is done in your own home making it really easy if like me still flap abit about having to feed new baby away from home. Our little girl is 6 weeks and Vicki got some incredible photos that we were able to view straight away , her prices are great and the best bit she's not pushy we bought what we wanted and there was no hard up sell ! RECOMMEDED 100%
By
Louise Jarrett
on 29th February 2012
Vicki has been taking photos of our daughter Isla. We have had 2 photo sessions so far and have another one to come as part of the "watch me grow" package. Vicki is friendly and professional and is great with Isla, really getting the best out of her so that the photos represent her personality. Vicki also let's you have input if there are particular photos you would like. The whole process is really quick as you get to choose the photos at the end of the session. We've felt under no pressure to order huge numbers of pictures and her prices are very reasonable. The photos are gorgeous and really well taken. I would definitely recommend using Looking Glass Photography and Vicki.
By
Ruth
on 30th September 2011
vicki was excellent ,id recomend her to any 1 she done wicked photos of me and my son and i asked her to do a perticuler pic nn she did it so im so pleased with all my pics of my son shes really eay going n down to eath so if ur looking to get any photos done call vicki --------->Looking Glass Photography
07962 440037
www.lookingglassphotography.co.uk
By
tanya
on 15th September 2011
Vicki is brilliant. Her easy going, bubbly personality really appeals to my little one and consequently we have beautiful photos that we will cherish forever. Thank you Vicki for capturing those precious baby memories.
By
Helen
on 13th September 2011
Excellent service & quality pictures. Very quick process from start to finish. Our daughter was only 12 days old when she was photographed & Vicki was brilliant with her.
I would strongly recommend Looking Glass Photography to anyone who is looking to have some professional, quality pictures taken.
Kevin & Lisa
By
Kevin Pearman
on 13th September 2011
Vicki has a great way with the bubs getting them to perform for the camera. The fact that she comes to your house, makes it relaxing for parents and bub. We were given the excellent value triple stretch canvas as a present. This is 3 photos at different stages in the first year. We've just had the first one done and are really excited about getting the next one done. Vicki took some additional pics while she was here and we got the beautiful photos back from in double quick time and are really chuffed with them.
By
Anna Rath
on 5th July 2011
We have used Vicki on a number of occassions and will carry on doing so. Her infectious enthusiasm really helps to ensure that we get the best possible pictures of. The fact that it's a home 'service' really helps and the oppourtunity to select the pictures we want from a wide range is a massive benefit as is the fact that Vicki will always be flexible in making any 'tweeks'. Great value!
By
Louise Adams
on 5th March 2011
I think looking glass photography is absolutley brilliant, I am rely pleased with the photos i got and my canvas is stunning. Vicki is a friendley women and it is nice that she comes to you, shes rely good with my baby son (8 months) always making him smile. we have alredy had two sitting with her and having a third to complete my watch me grow canvas. i would defentley recommend her to evryone
By
judith
on 1st February 2011
Vicki is an amazingly talented photographer! I have used her for 5 years in which time have captured the most beautiful memories of my three children (aged 5, 3 and 18 months), individually, grouped and family portraits. We all look forward to her coming she is adorable, approachable and honest. My children love her and her playful antics, this makes the sessions stress-free!
By
tina clandfield
on 31st January 2011
Fantastic - Vicki (Looking Glass Photography) is fantastic! Seriously the best photographer for children I have come across - I have used her several times to take pics of my kids and she always comes up with amazing results (and my children have little concentration time!). I don't know how she does it but she does and I recommend her 100 percent. Dont try anyone else you wont be disappointed...guaranteed.
By
karen east
on 31st January 2011
Vicki is absolutely amazing! We've used her a few times as our children have grown and the pictures are stunning, very natural but amazing! We definately wouldn't use anyone else, and have recommended her to everyone! She offers a good range of packages so there's something for every budget too.
By
Karen Hall
on 30th January 2011
Vicki is amazing, she is such fun and my two children (6 months & 2 yrs) loved her, they did not feel that they were being made to pose for photos so we have the most beautiful and natural photos of them. We will be getting Vicki back to take more pictures of them as they grow up. Would definitely recommend her. Finished products are excellent and very reasonably priced.
By
Catherine
on 28th January 2011
I have just used Vicki for the third time to take photos of my girls and it defiantly won't be the last! The photos she takes are beautiful it's such a shame I don't have enough money or wall space to have them all! She is great with the children and knows exactly how to get the best out of them to get the perfect shot and all in the comfort of your own home.
I recommend Vicki to everyone."
By
Rachel Jones
on 28th January 2011
Vicki was simply brilliant. Really nice way with the children, and got fabulous results without the fuss of me taking them to a studio. Everyone comments on how natural the children look in the photos. No hesitation in recommending Vicki to anyone in future and look forward to using her services again.
By
kaye brown
on 28th January 2011
Vicki was absolutely brilliant with our son and the photos produced were amazing. The process was very smooth and easy, with no sales pressure at any time. We will definitely be repeat customers.
By
Jim Lane
on 28th January 2011
Our photos are exactly what we were hoping for and more!
Vicki captures everything with a natural style. We feel so lucky to have found such a professional, hard working, fun and kind person. She makes you feel at ease and the children adore her. With children times passes so quickly but Vicki's photos bring back lovely memories each time, recording these special moments as they grow. Thank you
By
Caroline and Mark
on 15th May 2009
Just had my second session with Vicki, she is brilliant. Her relaxed manner helps to produce the most amazing photos that are very reasonably priced. You review the photos on Vicki's computer at the time and decide which ones to have.
If you use Vicki, expect excellent service, a great experience and gorgeous photos!
By
H Clear
on 26th March 2009
Vicki is great. Very professional, no hard sell and plenty of time to choose your photos which you need as they are all so beautiful. Just had our 2nd sitting with our 8 month old baby daughter, Ava and cant wait to receive the piccies. Next sitting already booked for July.
By
Julie Hill
on 8th March 2009
Received our photos today - what can i say... WOW! They are fantastic!! I was a little nervous as our son mason is 14months old & i kept thinking it was going to be difficult to get his attention etc but vicki is fantastic with children, mason loved her! We will definitely be booking her again in the near future!
Thanks vicki
From paula, tom & mason x
By
Paula Gillett
on 17th February 2009
We had Vicki over for the second time last week. She was fab! Our daughter is now 13mths & I was thinking it was going to be more difficult to get her attention & some good, let alone fantastic, pictures. Well I was proven so wrong...Vicki knows just what tricks to pull & knows exactly how to get the best out of little ones! I'm so excited to see the pictures we have chosen! Thanks Vicki x
By
Cheryl Mead
on 13th October 2008
I just had some photo's taken of my 18 month old son Liam I am so glad we found Vicky she really is a truly spectacular photographer. Vicki was brilliant with Liam. The photos are just simply breath taking I will definitely be booking Vicki again in the future and I will also be recommending her to all my friends and family. The prices are very reasonable and its certainly more relaxing having the photos taken in your own home.
Emma Ferris
By
Emma Ferris
on 7th October 2008
Vicky was really great. She was very efficient and managed to get our 4 month old daughter to smile straight away (not something achieved by many!). She was very friendly and professional and took so many lovely photos - we too struggled to choose. We will definitely be getting Vicky back when our daughter is older to update the album. Her prices are also very reasonable.
20th August 2008
Review: What a fantastic party! My 12 year old daughter and several of her friends had a chance to get dressed up and have lots of photographs taken together and individually. Vicki was fantastic with the girls and very professional. The photographs were absolutely amazing and our only problem was deciding what final photographs to have printed. Highly recommended.
Your Rating: 10
By
sharon fry
on 11th August 2008
We had Vicki back in Nov last year, we were a bit nervous as this was our first time having photos done at home.
Vicki was brilliant, our little boy then 2.5 yr old, loved it from the begining and he is very photogenic, if we do say so ourselves!, unlike his parents!!. but he had a great time and most of the time was laughing the whole time through!. The photos are brilliant and everyody keeps commenting how good they are at our house and parents and in laws!! Were definately planning to use Vicki again the the near future, we highly recommend Vicki.
8th August 2008
we have had vicky photograph our eldest son from birth,he is now 6 yrs old. very pleased with all photos.we have had canvases and family photos and watch me grow which is something we will be doing again as we will be welcoming her back now we have our second son
4th August 2008
Dear Vicki, you have a wonderful gift of being able to work with children and babies to bring out their best into the photographs. Please keep sharing this gift with other families, as I am sure it will bring them as much happiness as we have every time we look at our photos. Thank you so much and I can't wait until number 2 comes along so we can enlist your services again!!! Mandy & baby Mia"
23rd November 2007
Editing or updating this listing
If you are the owner or a representative of this business listing, then you can amend, edit or reply to reviews by
logging in to your listing
.
Select here
if you have forgotten or are unaware of any log-in details for this listing.
If you do not represent this listing but would like to leave a review, then visit:
The
Looking Glass Photography review link
.
Disclaimer
Opinions expressed within reviews are those of the individual author and are not the views or opinions of Lowi Ltd, My Local Services or any of its employees.
If you have an issue with any review comments then please fill in the
review issue form
and include as much detail as possible.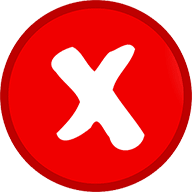 Incorrect data:
If you want to report incorrect information on this web page, then please
contact us
and outline the issue. We aim to resolve most problems within one business day.