Big K Products UK Limited
Big K specialize in the supply of a wide range of high quality solid fuels





Big K Products UK Limited
King's Lynn
Norfolk
PE33 9TE
United Kingdom
Business type:
Opening hours
Monday
08:30 - 17:00
Tuesday
08:30 - 17:00
Wednesday
08:30 - 17:00
Thursday
08:30 - 17:00
Friday
08:30 - 17:00
Business information
Big K offers a wide range of charcoal and solid fuel products to the trade. We also offer an online service for both summer fuel and winter fuel to the enduser on www.bigk.co.uk, as well as a range of outdoor living items delivered directly to the enduser.
Order by:





4.7 out of 5 based on 106 reviews
the only supplier I will use for my business
By
Daniel Pearce
on 31st July 2020
Not happy that the 8 charcoal bags came in 8 huge cardboard boxes - huge waste environmentally. if this is the case going forward, then we will look to reorder with another company
12th September 2019
If you want restaurant grade charcoal for your bar-b-q at a superb price Big K is the only choice!
By
Toby Wise
on 3rd September 2019
Great quality and service
28th June 2019
Costly but efficient.
By
Ray Hawkins.
on 3rd April 2019
Good Customer Service.
Product was delivered on due date and on time.
By
Tom
on 8th February 2019
excellent quality of product which I use in a Big Green Egg
By
charles smith
on 4th July 2018
Contented!
8th January 2018
As always an excellent service. The sales team are extremely helpful in ensuring the order is successfully received on time. The wood arrived wrapped in bags keeping it dry and ready to burn. I will definitely continue to order direct from Bg K.
By
Lucy D
on 23rd November 2017
My goods arrived today as expected as I received an email last night confirming delivery date. I was disappointed due to the tin of paint that I had ordered came with bubble wrap and tape around the tin but the lid was loose and paint was leaking out.
By
Robert Cartwright
on 7th September 2017
Perfect service and product
1st September 2017
prompt delivery, excellent product, easy ordering, ordered previously always an excellent service.
By
Don Beadle
on 31st August 2017
Ordered the easy fire system for my bbq after having it for a couple of years and finding that it was hard to get the bbq lit without plenty of firelighting fluid etc. This definitely did the job when used at the weekend. It kept the fire lit, as it allows the air to flow through properly. Highly recommend. Would have scored higher, however I'm a bit concerned as to how long this item will last without rusting - only time will tell. I did hesitate to buy it for quite some time due to the price - however if it does the job, and lasts long enough then I'd be happy to revise this at a later date if it proves to last long enough to make it value for money.
Was very pleased with the quick delivery date.
By
Alexandra
on 7th August 2017
first time I have dealt with the company and found it very efficient prompts and hassle free
By
harley
on 2nd August 2017
Very happy customer- I had a query about delivery which was dealt with very quickly and knowledgeably, and the item was received within 3 days, not the 7 days as stated on the website.
19th July 2017
Polite and speedy service - highly recommended.
19th July 2017
Great service, polite and very helpful staff
By
Pete Lawless
on 19th July 2017
Very quick response to an email enquiry resulted in me making my purchase. Delivery was amazing - quick and I was updated all the time. Thank you!
By
Dom Chinn
on 7th July 2017
Ordered this charcoal as ordinary charcoal from shops burns too quickly and pieces are too small for the Firepit/BBQ I have. The only reason I didn't rate this product 5* across the board is due to the ?10 delivery charge which I thought was a bit steep given you can't buy this product from a local stockist. Having said that, it may make it a bit pricier but it does the job perfectly!
6th July 2017
I always enjoy using Big K in my Grill Dome roaster/smoker as well as my barrel BBQ. A very consistent product with the high temperature/longer burn capability I need for 2 inch thick steak and smoking a pork shoulder.
By
Knud Vang-Nielsen
on 6th July 2017
Have used Big K a few times now. Excellent service and quality. Restaurant Lump and Briquettes are both very good.
By
Warings Catering
on 6th July 2017
There was an issue with the website one weekend so I sent an email asking to ring me asap.
They did ring and raised an order which was delivered in two days. I have used a lot of ACH15 charcoal for bbq'ing and it is the best I have used. Good for low and slow and high heat cooks. It rarely spits as well. Recommended.
By
Paul
on 21st June 2017
Best restaurant grade charcoal is the best on the market.
By
Antony
on 21st June 2017
Excellent product and service. The only issue is the cost of delivery. As a domestic user, I only require 2 bags per year, and this means delivery costs over ?5 per bag.... which severely impacts value.
By
Nick Cannock
on 21st June 2017
Not such good service as before. Received confirmation that product would arrive Friday - I needed it for the weekend, but didn't turn up till Monday
17th June 2017
Response from Big K Products UK Limited:
We are very sorry to hear that something went wrong with your delivery. Thank you for bringing this to our attention; we always value feedback from our customers. To find out what caused this delay would it please be possible for you to forward your contact details .

Thank you in advance .

Best regards
Anette

Anette Lorimer
Absolutely brilliant
By
Peter Murtagh
on 15th June 2017
Good and fast service. Product reasonably priced though more product information could be given, for example estimated coverage of paint. I've needed to reorder as didn't have enough (my fault really) and will have to pay another ?10 delivery charge. Other than that I would highly recommend.
13th June 2017
Very pleased with the quality of the charcoal. Good sized lumps, not much dust or fragments. Delivery was quick and the boxes arrived undamaged, with a helpful driver to put the boxes in the house. Looking forward to trying some restuarant briquettes.
By
nick webley
on 10th June 2017
Great service
9th June 2017
Excellent delivery and superb quality of charcoal
By
Ian cowan
on 7th June 2017
My only issue is the lack of SSL on your site, account details such as username & password are transmitted over the internet in clear text.
6th June 2017
After having been ripped off on a popular e-commerce site for an inferior product that was claimed/advertised to be Big K charcoal, I now only purchase directly from Big K.
Superior charcoal and excellent customer service.
2nd June 2017
Easy and professional to deal with, product arrived in good time.
Helpful, friendly and prompt. I will be using this wonderful company again.
By
Mike Langton
on 24th May 2017
Found that buying direct is cheaper than through a re-seller if you are prepared to buy two bags. Very pleased that the courier came back later in the afternoon, as we were not around in the morning, and it saved a lot of hassle re-arranging delivery.
great product, easy to assemble and is better than any type of metal bbq i have used.
By
morgan
on 22nd May 2017
I have used BIG K for years for charcoal (real quality) wood for my outside oven (very happy) even my kindling and lighting aids
Great service great products.
By
Mr james
on 18th May 2017
Good service,quality product
By
Dmytrey
on 12th May 2017
home delivery - a very convenient and economical service.
12th May 2017
Have used bigK in the past as usual no problems fast service will use again
By
David Naylor
on 7th May 2017
Good price, good communication with quick delivery. Excellent service with the best price I could find what more can you ask.
By
Ken English
on 6th May 2017
I'm very happy with the product from Big K (restaurant quality charcoal 15kg).
The delivery company had damaged (ripped open) the top of one of the bags and punctured a hole in the side of another so that wasn't the best, but not a major issue.
By
Richard Martin
on 4th May 2017
Although you no longer make my Naxos barbecue Maria Sowinska was excellent in dealing with my request .The goods arrived promptly and were just what I needed.
By
Graham Clark
on 28th April 2017
Staff were extremely helpful and delivery was quick. The product is better than anything else I've tried.
By
Ian
on 27th April 2017
My only comment is that their delivery service is now kerbside only whereas in the past they would bring the fuel into the back garden. If you order a lot of stuff that is less convenient. But still a brilliant and quick service.
By
Alan Davey
on 24th April 2017
Good customer service and quick delivery. Haven't put item together yet but hopefully there are no problems.
24th April 2017
The best quality charcoal one can buy.
By
Terry Shepherd
on 12th April 2017
Prompt delivery. Excellent charcoal. Tasty BBQ!
8th April 2017
Your charcoal is excellent, and I try not to use anything else.
By
Martin Bristow
on 1st April 2017
I cannot speak highly enough of the service and products from Big K. This is the only charcoal you should buy - commercial or domestic.
By
Mick
on 29th March 2017
Not used the product yet, but researched before buying - all reviews excellent. Service was great and very quick, thank you.
By
Tony Swaine
on 29th March 2017
Since this comapny changed their delivery service it has been abysmal. I will never use them again.
By
Rose James
on 10th March 2017
Response from Big K Products UK Limited:
Dear Mrs James,
We are truly sorry that your experience with Big K left such a bad impression.

I would, however, like to explain that due to an internal restructuring we are no longer able to deliver to residential customers via our London offices. We have chosen a dedicated courier service, which has proven to be very reliable. Unfortunately, we are bound to the H&S regulations of the haulage industry and for this reason we cannot offer a delivery service, which is not just delivering the goods to your door step, but also storing the goods in your dedicated storage place.

Our terms and conditions for deliveries are publized on our website.

We apologise for the inconvenience.
Your sincerely,
The Customer Care Team
Big K Products (UK) Ltd.

Customer Care Team
Whilst only a small order, communications were brilliant and item delivered on time. Will definitely use again and recommend to my friends
By
Rob Smith
on 10th March 2017
Since I first used Big K charcoal I have used nothing else due to the quality and price of the product. I have also got three friends now using Big K, they tried it now they are hooked.
Please keep producing this brilliant charcoal.
Thank you very much.
By
Antony Wilson
on 9th March 2017
Great service and fast delivery. Delivery cost is a big on the high side. Would be happy with a slightly slower service for a more modest delivery fee.
22nd February 2017
Unable to comment on quality as not used yet, bought on previous ratings,
Delivered swiftly after order was placed.
By
Adam P
on 22nd February 2017
We have used the red bags of charcoal for several years, and this winter upgraded to the restaurant grade, which is a revelation - a good mix, but the big pieces are sensational. We have just taken delivery of a small order of the bricquettes, partly a a late-season top-up and partly to evaluate for next winter.
Excellent products and service. My only regret is that it involves long road deliveries across the breadth of England and half Wales - which must impede the 'green' score.
By
Ian Graham
on 16th February 2017
Great service - highly recommended
By
Daniel Lockwood
on 8th February 2017
Great value and great service. Thank you
By
Orlaith Richardson
on 5th January 2017
Driver very helpful and great customer service.
By
Michelle Whyman
on 16th December 2016
Delivered large order to wrong address. No call to say delivery was on way. Fuel left at someone else's house "at my risk". Didn't feel customer services considered this to be a problem that they took seriously. As a customer of over 10 years, I've seen a worrying deterioration in the quality of service and my trust for this business.
9th December 2016
Response from Big K Products UK Limited:
We are very sorry that the delivery did not meet our usually standard and apologize for any inconvenience that this incident caused. You should have received a phone call from the office to advise you that deliveries are being made through our distribution centre, which is using 3rd party hauliers. This cleary was an oversight on our part, which we apologize for and appropriate training was carried out to avoid this to happen again. You can be rest assured that we are taking this incident serious and have taken this up with the courier involved.

The fuel was not left at someone elses house at your risk, as the risk for leaving it without your signature lies with Big K and not with the customer. We also would have arranged collection from this place to your house, so that you would not have needed to carry the bags yourself.

Our customer service is well aware of the difficulties in arranging deliveries to residential homes, which can be seen in the very good rating over the years.

Monika Goetz
Good products, punctually delivered and reasonable priced. The delivery staff are friendly and helpful and will happily stack the wood for you or, if you are out, leave it where requested and cover with plastic to keep it dry. Recommended.
By
FW
on 1st December 2016
The service was very good and friendly. Only small problem was the delivery driver (also friendly and helpful) arrived unannounced although I was supposed to receive notification of delivery.
By
Ian
on 18th November 2016
Good product fast delivery reasonable price. Been using big K charcoal for years.
By
D. Narvidas
on 26th October 2016
Very efficient service
By
Peter
on 26th October 2016
Enquiry handled well. Service prompt and efficient.
By
Anthony Lyons
on 5th October 2016
Excellent product, I was sick of using the smashed up stuff from petrol stations and garden centres... Definitely will be reordering
17th September 2016
Postage is a bit pricey
By
Conor
on 2nd September 2016
I have purchased and used Big K Lump Charcoal over many years and consider it by far the best charcoal to use for my barbecue.
Excellent service, prompt delivery and a first class product. I have no hesitation in recommending them.
By
David Gerrard
on 25th August 2016
would be nice to know when product is to be delivered
By
Harry
on 10th August 2016
Clear website and easy to use. Good communication and nice prompt delivery. Thank you.
1st August 2016
Of 4 bags of charcoal ordered only 3 were delivered and one was split.
1st August 2016
We're delighted with our Big K BBQ and it stands very proudly on our patio(built in of course). The customer service was outstanding and in particular I'd like to commend Maria who was so kind and helpful.
By
Louise Child
on 15th July 2016
The ratings I have given are largely to do with the hazardous safety around delivery of the item.
I have given my feedback directly to Big K products and have received a telephone call confirming the comments will be taken on board.
Just as a side though I wanted to say how courteous and friendly all of the staff are!
By
Tina Forsyth-Taylor
on 4th July 2016
Thought it was good how you followed up the order with a phone call ................ a personal touch not added by many sales people
By
Anne Hargreaves
on 4th July 2016
I ordered some charcoal, and it arrived a couple of days later :) I know from previous experience that it's good stuff (otherwise I wouldn't keep ordering it)
Very quick delivery. Good quality product, can't wait for the good weather - really impressed.
9th June 2016
Great price. Delivery was prompt. Will definitely use again.
By
J ford
on 9th June 2016
First-rate company. I made a mistake when writing my delivery address and this was dealt with promptly. Would high;y recommend them.
By
Nathan Close
on 9th June 2016
i ordered this products on a saturday and by the following saturday i had not heard anything. i emailed the company and they said that the order was in the picking process and it would be shipped on tuesday and be delivered by wednesday. I emailed the company back and said that it was rather a long time in the picking process, this had taken approximately over one week just for the product to be chosen. In this day and age with orders placed via the internet i would have thought it would have been a lot quicker although i will add that as soon as i emailed the company, they emailed me straight back on both occasions which was good .
By
lynda thompson
on 8th June 2016
Response from Big K Products UK Limited:
Dear Mrs Thompson,
We are extremely sorry that on this occasion we failed to fulfill your order in the expected time frame and apologise for the inconvenience that this has caused.
Being a very seasonal business, there are inevitably periods of extreme high demand - however, we try our best to give an excellent service at all times, which is reflected in our very good response history.

Monika Goetz
Excellent service throughout and first class product to date.
By
Michael
on 26th May 2016
Speedy delivery. Excellent charcoal, hot, long burning and clean.
17th May 2016
Really pleased with this product. Delivery possibly a day earlier than anticipated. Searched the internet for a similar product unable to find any. So well done Big K.
By
Martin Scarff
on 5th May 2016
Excellent service as usual
By
Colin Hedley
on 15th April 2016
A really superfast service and delivery so quick!
Well done and thank you.
By
Colin Leonard
on 13th April 2016
Delivered in a few days - excellent quality restaurant charcoal
By
Mark Wilcockson
on 12th April 2016
Thanks again for your very kind offer of the free charcoal.
By
David Smith
on 8th April 2016
Ordered my Dallas bbq through a third party and although very pleased with the product there were a couple of bits missing..spoke to Maria at BigK and the missing parts arrived 2 days later...top notch service rectifying somebody else's mistake very quickly..very pleased.
By
Mark Birri
on 7th April 2016
Great product at a great price. The only improvement would be to receive a tracking number for delivery following dispatch. I was lucky and the man with a white van turned up unexpectedly at 6.30pm, lucky I was home.
By
Mark
on 1st April 2016
Great products been using these fire lighters for three years now, just one gets the fire going. Natural product with no paraffin smells.
By
Russell Price
on 24th March 2016
Great product and fantastic service
By
Angela Murray
on 1st March 2016
The work top for the BBQ extremely heavy ,you should warn this and state the actual wt.Even 2 strong men will struggle with this!
By
Dean Spencer
on 29th February 2016
Absaloutly fantastic to deal with, all items bought top quality very well pleased 😀
By
Brian Royle
on 26th February 2016
great service - thanks
By
m jackson
on 3rd February 2016
Easy to order online and delivery was quick.
Charcoal was put out of sight at the side of the house as per my delivery note. Great service!
13th January 2016
I have made several purchases of lump wood charcoal from bk. Great product and a very friendly and professional company. I couldn't recommend the highly enough.
By
Mark Beasley
on 9th September 2015
Big K restaurant quality graded charcoal. Would highly recommend to any serious BBQer. High quality reasonable price charcoal. Best for my Big Green Egg. Really pleased!
By
D Narvidas
on 15th August 2015
very good service
By
cristian
on 31st July 2015
I have been ordering from bigK for a few years now, the service, products and staff are second to none. I have never had a problem and would 100% recommended them to anyone.
By
Mr james
on 29th June 2015
BigK restaurant quality charcoal 15kg bags arrived promptly and in good condition. Easy to speak to a real person to clarify order / delivery.
Not used product yet but contained large lumps with little dust. This is essential for use in my Kamodo Jo.
By
Paul Rodgers
on 13th March 2015
Friendly sales staff.
Quick delivery.Was out when goods arrived but they were left exactly as requested.
Cannot ask for more!!
By
David Sykes
on 19th December 2014
This is an excellent company, helpful and friendly and went out of their way to delivery a small quantity of logs as, being disabled I could not handle or store a full delivery.
These logs really are top notch, they are clean, dry and burn really easily unlike similar looking packs from DIY stores which are wet, won't keep burning and smoke.
I can recommend them without reservation
By
Chris Edgecombe
on 10th December 2013
Good product (heatlogs) - sensibly priced and delivered promptly without fuss.
By
Ian Williams
on 10th December 2013
A pleasure to do business with. Very helpful.
I would recommend to all. Thanks.
By
David Lawrence
on 23rd October 2013
Excellent service and a very good product
By
Pete Symes
on 9th October 2013
Editing or updating this listing
Select here
if you have forgotten or are unaware of any log-in details for this listing.
Disclaimer
Opinions expressed within reviews are those of the individual author and are not the views or opinions of Lowi Ltd, My Local Services or any of its employees.
If you have an issue with any review comments then please fill in the
review issue form
and include as much detail as possible.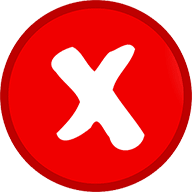 Incorrect data:
If you want to report incorrect information on this web page, then please
contact us
and outline the issue. We aim to resolve most problems within one business day.